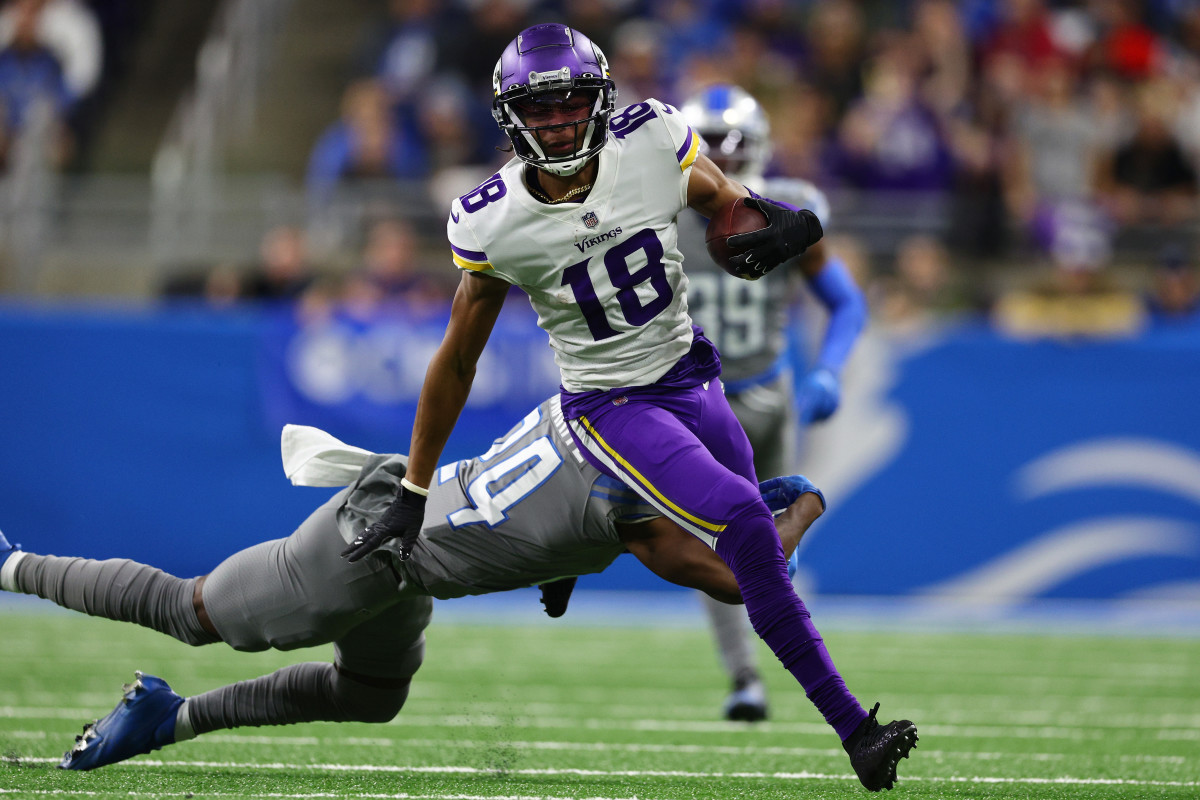 It is now week three and this is where we start to see trends form across the league. There are a good amount of interesting matchups this week that'll definitely give us some big performances. Here's who to start and who to sit in your fantasy football lineup for week three.
QB
Start
Jalen Hurts v Washington Commanders: Hurts has been straight balling through two games, and I expect him to continue this level of play against a division rival.
Joe Burrow v New York Jets: Joe has struggled a bit these past two weeks but recently deleted social media to lock in. I feel that he has a chance to remind folks who he is against the Jets who are the 30th-ranked fantasy defense in the league.
Carson Wentz v Philadelphia Eagles: Carson Wentz has been playing well this season, with seven touchdowns through two games. Players tend to play well against their former teams, so I think it's safe to start him this week.
Kyler Murray v Los Angeles Rams: Kyler hasn't had that standout performance yet this season, but it's well on its way.
Sit
Tua Tagovailoa v Buffalo Bills: Tua had a great performance against the Baltimore Ravens, but I don't think Tua has what it takes to perform well against Buffalo's stacked defense.
Russell Wilson v San Francisco 49ers: Russ is up against one of the best defenses in the league. I can see it being a long night for him.
Justin Herbert v Jacksonville Jaguars: He's listed as questionable a game-time decision and I think it's best not to risk getting no points for the week.
RB
Start
Jonathan Taylor v Kansas City Chiefs: He didn't have nearly the production we're used to seeing from him last week, but I think he turns that around this week against the Chiefs.
Austin Ekeler v Jacksonville Jaguars: With Justin Herbert being a game-time decision, I think that the Chargers go to the ground a bit more this week.
Aaron Jones v Tampa Bay Buccaneers: Big games yield big performances. I think Aaron Jones continues to play well.
Joe Mixon v New York Jets: Still looking for his first touchdown this season, Mixon should have a good game against the New York Jets.
Tony Pollard v New York Giants: Division rivalry game; I feel that Pollard provides a solid production for the Dallas Cowboys.
Derrick Henry v Las Vegas Raiders: Henry has been struggling through the first two weeks, but I don't think these struggles last for long.
Sit
Leonard Fournette v Green Bay Packers: He's expected to play but hasn't been playing at the level we expected. He promised a touchdown is coming soon, but I'm not sold on it yet.
James Conner v Los Angeles Rams: Connor is listed as questionable but is expected to play. He's just not worth the risk of missing out on points.
WR
Start
Tyreek Hill v Buffalo Bills: I know I said it'll be a tough game for Tua, but I feel that he'll target Tyreek Hill the most, and you'll be able to get solid production from him this week.
Justin Jefferson v Detroit Lions: With a poor performance last week, Jefferson will definitely bounce back this week against division rival, the Detroit Lions.
Davante Adams v Tennessee Titans: This should be a game where Adams has a good performance against the Titans.
Rashod Bateman v New England Patriots: Recorded a touchdown in each of the last two games. I feel that it's a safe choice to make.
Tee Higgins v New York Jets: I think this will be a good game for Joe Burrow across the board, getting the whole team involved. Tee Higgins can provide a nice contribution to your team this week.
Sit
Jerry Jeudy v San Francisco 49ers: Listed as questionable but is expected to play. Not expecting much production from Jeudy this week.
Mike Williams v Jacksonville Jaguars: With the uncertainty of Justin Herbert's status, I think benching Mike Williams would be the move to make this week
TE
Start
Darren Waller v Tennessee Titans: This will be a good game from the receivers, and Waller will get the performance fantasy owners have been looking for from him.
Zach Ertz v Los Angeles Rams: As one of the best in his position, Ertz can definitely have a solid outing against the Chargers.
Dallas Goedert v Washington Commanders: Division rivalry game; Goedert should give you a good performance against Washington.
Sit
Dalton Schultz v New York Giants: He's listed as questionable. Plus, I'm not too sold on Cooper Rush, giving him a good amount of targets.
T.J. Hockenson v Detroit Lions: Listed as questionable but is expected to play. Don't think he'll have a good enough performance to play him this week.
D/ST
Start
Buffalo Bills v Miami Dolphins: One of the best defenses in the league against a young QB
San Francisco 49ers v Denver Broncos: This defense will have to play well if they want to win against the Broncos. I feel that their line will give Russell Wilson a hard time all night.
Dallas Cowboys v New York Giants: Last week, the Cowboys had six sacks against the Cincinnati Bengals and are up against Daniel Jones this week. I think the defense has a chance to shine on Monday night.
Sit
Tampa Bay Buccaneers v Green Bay Packers: Up against the reigning MVP Aaron Rodgers, this will be a game where the QBs will battle it out with their arms.
Miami Dolphins v Buffalo Bills: Miami is up against Josh Allen, who's been on fire so far this season, and that fire won't be put out soon.
Indianapolis Colts v Kansas City Chiefs: Chiefs have one of the better offenses in the league, especially with Patrick Mahomes as their QB.
An avid sports fan and journalist who's main focus is the lovely game of basketball. If I'm not covering the game, I'm either playing ball or watching it.