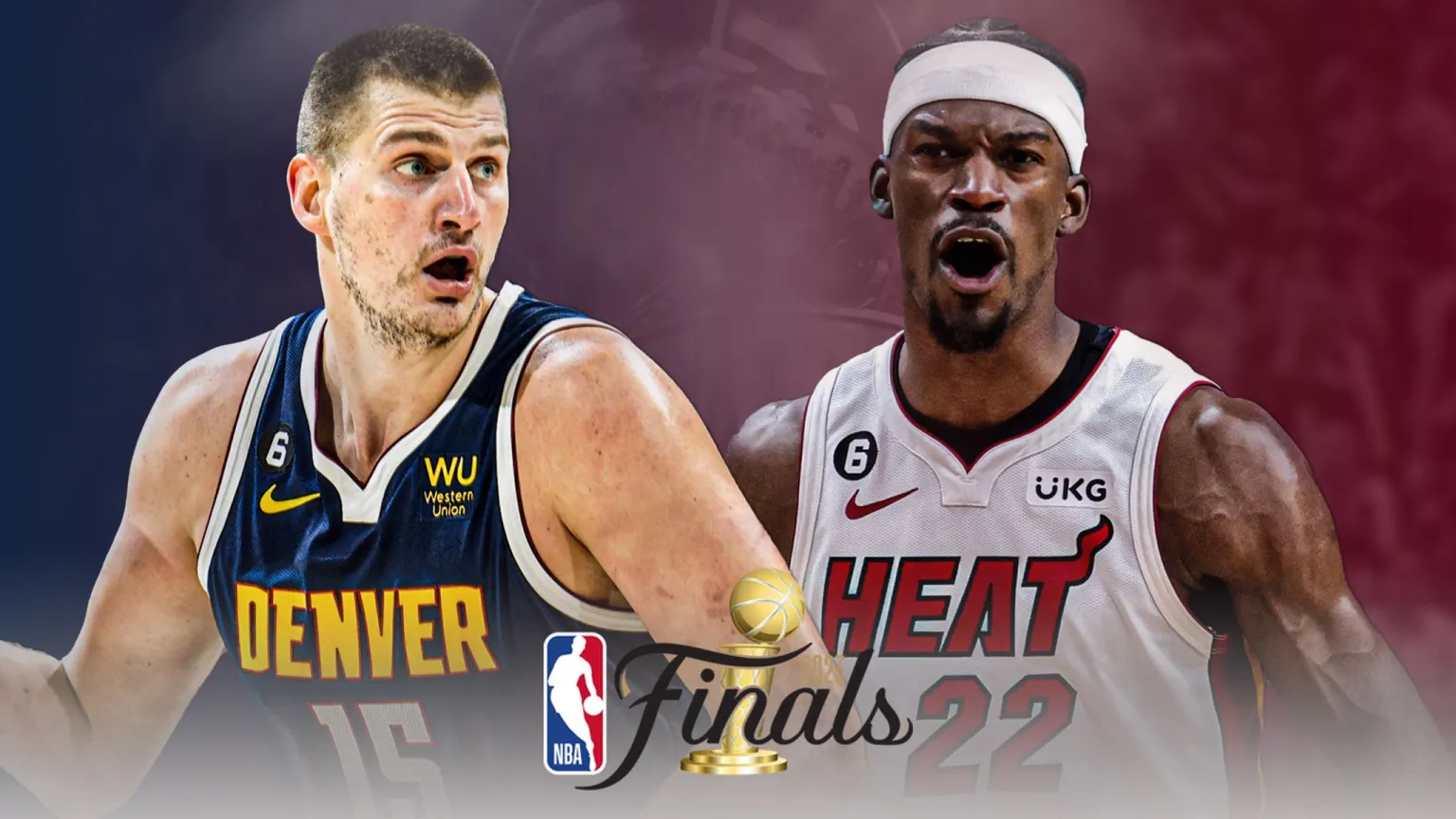 2023 NBA EASTERN CONFERENCE FINALS PREDICTIONS
1 Denver Nuggets vs 8 Miami Heat (Tariq McDowell)
The Miami Heat are in the middle of an unbelievable "Cinderella" run. They are four wins away from making history. While a two-time MVP, Nikola Jokic, is on the cusp of adding a significant marker to his legacy. An unforeseen matchup could end up being one of the more entertaining NBA Finals series we've seen in a while. The Heat's defense, role players, hot three-point shooting, and Jimmy Butler have got them to this point. On the other side, Jokic and Jamal Murray have been dominant offensively, and have gotten positive contributions from Michael Porter Jr, Aaron Gordon, Kentavious Caldwell-Pope, and Bruce Brown. To the general public, the most surprising factor of the Heat being in the Finals is the play of guys like Caleb Martin, Gabe Vincent, Max Strus, and to a certain extent, Duncan Robinson. 
An intriguing aspect of this series is how the Heat tries to contain Jokic. When, and how often, do they send double teams? Can they throw different defenses in spurts to try to throw off the rhythm of the 7-foot offensive engine? The Heat also must figure out a way to slow down Jamal Murray. They can't allow him to play comfortably, everything has to be a grind. Denver's defense was improved in the LA series, but I do think there are areas the Heat can attack successfully. The Lakers' role players were vital in the four games of the series. It was the fourth quarter that pushed the Nuggets ahead. The Heat have been in a ton of clutch time games this season, playoffs included. They have been the best in the playoffs with a 6-3 record and a +32 net rating. Denver is 7-3 with a +12 net rating. 
This is the time when legends are made, legacies are built, and the lights are the brightest. There are a ton of variables as to who will win this series. At the end of the day, are you willing to do whatever it takes to win? Time will tell. 
Heat in 7 (yes I'm biased so what)
X-Factors
Gabe Vincent, can he score and "contain" Murray? 
The possibility of Tyler Herro coming back could be a positive or negative. 
Michael Porter Jr, can he be a plus defensively and make shots when called upon?
1 Denver Nuggets vs 8 Miami Heat (Bryce Warner)
The moment we've all been waiting for is finally here. The Denver Nuggets will be facing off against the Miami Heat in the 2023 NBA Finals. This is an interesting matchup because we have the top seed in the Western Conference up against the eighth seed in the Eastern Conference. The Miami Heat become just the second eighth seed to reach the NBA Finals ever. Led by Jimmy Butler, this team full of underdogs has shown they aren't a team to take lightly. The Denver Nuggets on the other hand have had no problem cruising through these playoffs. Many have overlooked how good of a team they have been all season, but it should be no surprise that they're competing for their first NBA Championship. 
The first thing that comes to mind for this matchup is each team's supporting cast. Yeah, we know that Nikola Jokic and Jimmy Butler are going to play well in this series. But the performance of the players around them will be the difference. Looking at the Denver Nuggets' starting lineup, this team was built for this moment. You have Jamal Murray running point, who's a dynamic scorer. Michael Porter Jr. on the wing that provides spacing and can get hot at any moment. Aaron Gordon has shown improvement on both ends of the court. And Kentavious Caldwell-Pope has even had his moments in this postseason. Any of them can get it going on any given night and be what the Nuggets need to succeed in this series. I expect Jokic to continue to play at an MVP level but I know Miami is going to make it tough on him to do so. 
With one of the better-defending bigs in the league in Bam Adebayo guarding Jokic, it'll be likely that Jokic looks to get his teammates going a little more than usual. Miami has been one of the better-defending ball clubs all postseason. This team has what it takes to win it all despite being the eighth seed. Caleb Martin has played phenomenally this postseason, especially in the conference finals. I expect him to keep up the high level of play. The one thing that Miami does have over Denver is its experience. The core of this team played in the 2020 NBA Finals and are joined by Kyle Lowry and Kevin Love who have won championships on their own. 
The way this series is going to be determined is going to be based on the Heat's defense. If they're able to slow down Jokic and not let anyone else get going, they have a great chance to win the series. But if the Nuggets are clicking offensively, it's going to be trouble in paradise for the Heat. 
Heat in 6
X-Factors Heat: Caleb Martin. Nuggets: Michael Porter Jr.