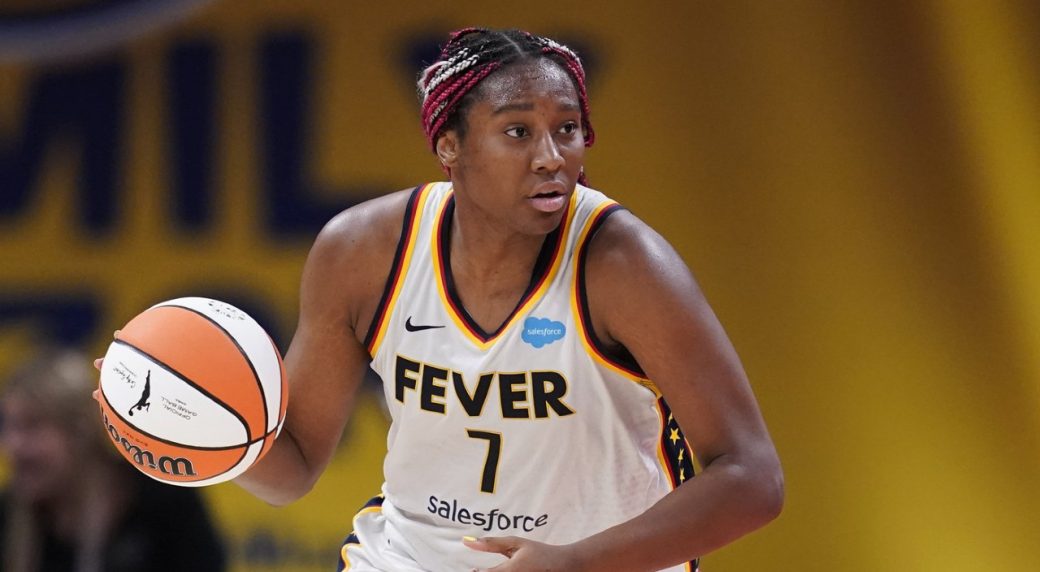 Monday afternoon, the 2023 WNBA All-Rookie team was announced. The team consists of Indiana Fever forward and the 2023 WNBA Rookie of the Year Aliyah Boston, Minnesota Lynx forward Diamond Miller and Dorka Juhász, Seattle Storm guard Jordan Horston, and Washington Mystics guard Li Meng. These rookies stood out amongst the rest of their peers, in what was arguably one of the better rookie classes in recent memory. Each of these players has been able to make an instant impact and will be essential for their team's future.
Aliyah Boston was unanimously named the Rookie of the Year, becoming just the fifth player in WNBA history to do so. Her season averages were 14.5 points, 8.4 rebounds, 2.2 assists, 1.3 steals, and 1.3 blocks. As a rookie, Boston showed early on that she had what it takes to hang with the league's best bigs. She had breakout performances against Brittney Griner, A'ja Wilson, and MVP Breanna Stewart. Boston's impressive performance earned her an All-Star selection this year, making her the first rookie to be selected as a starter since 2014. The Indiana Fever saw some improvements this season and Boston's play was a huge part of that. They finished 10th in the league standings and won eight more games this season. With the amount of young talent developing along with Boston, the Fever is well on its way to becoming something special.
Many thought it would be a rebuilding year for the Minnesota Lynx after starting the year 0-4, but the Lynx would turn things around and find their way back to the playoffs. The play from their two standout draftees, Diamond Miller and Dorka Juhász, surely helped them do so. They would find their way into the starting lineup and made big contributions for the Lynx throughout the season. Miller averaged 12.1 points, 3.5 rebounds, and 2.5 assists this year as she became a key part of the Lynx's offense. Juhász averaged 6 points, 6.5 rebounds, and 2.6 assists. She showed up big in a few games, totaling five double-doubles for the year. The future is bright for these two and it'll be interesting to see how they develop next season. 
With Sue Bird retiring and Breanna Stewart switching coasts, the Seattle Storm had to move in a new direction. The Storm drafted Tennessee guard Jordan Horston who could hopefully be their point guard for the future. In her rookie season, Horston averaged 6.9 points, 5.1 rebounds, and 1.6 assists. She tallied three triple-doubles this season and showed that she could be a good player in this league. Expect for her to become a bigger piece of Seattle's next year.
Li Meng came to the WNBA this year after spending some time playing in China. The Mystics guard averaged 5.6 points, 1.1 rebounds, and 1 assist in her first WNBA season. Meng provided good production off the bench for the Mystics this year and was a reason they had great depth.
These were just the standouts of the loaded 2023 WNBA rookie class. Players such as Haley Jones, Nyara Sabally, Maddy Siegrist, Ashley Joens, and Grace Berger all had smaller roles on their teams but have shown when given the opportunity, they can make a real impact for their teams. This class will be a pleasure to watch as they ensure that the future of the league is in good hands.
An avid sports fan and journalist who's main focus is the lovely game of basketball. If I'm not covering the game, I'm either playing ball or watching it.