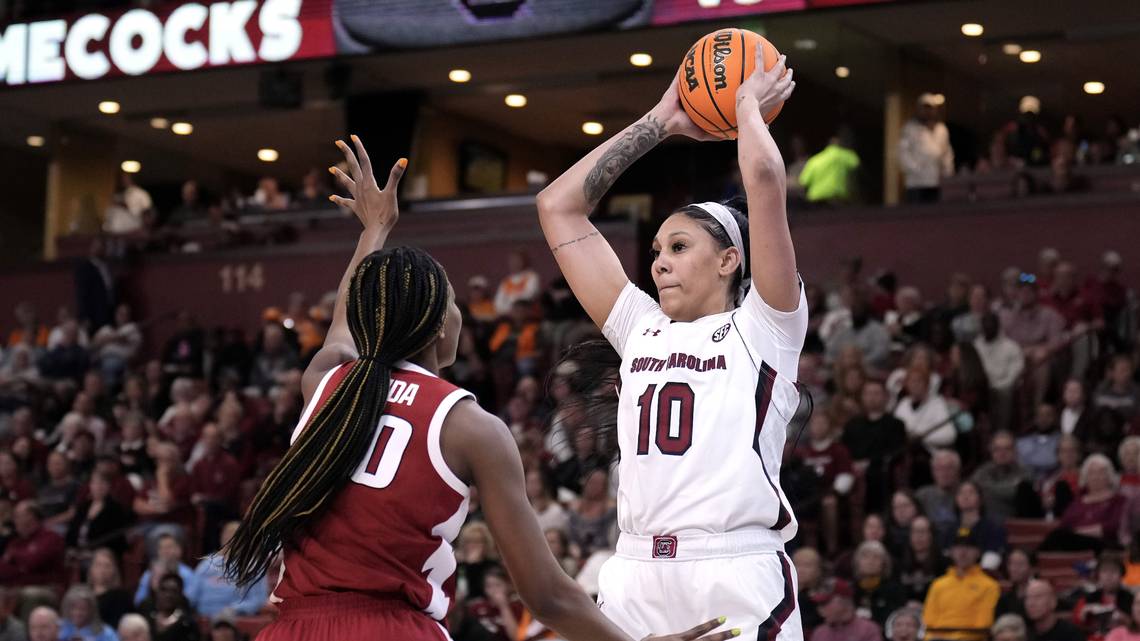 When preseason ranking lists came out, many were surprised to see the University of South Carolina outside the top five. Matter of fact, many can't remember the last time they were ranked as such. They start the season being No.6 in the AP Top 25 rankings. With their core from the previous season currently in the WNBA, it's easy to see how many would think the Gamecocks aren't as good as they once were. But one thing about South Carolina is that they keep a squad full of talent and as long as they're coached by Dawn Staley, they should never be counted out.
Coming off the great season she had last year, senior center Kamilla Cardoso is looking to be one of the best in her position this season. Averaging 8.5 rebounds and 1.9 blocks a game coming off the bench last season, Cardoso should see an increase in her numbers with an improved role as a starter this season. She'll definitely be the defensive anchor for this team.
Te-Hina Paopao transferred to UofSC from Oregon for her senior season. Last season she averaged 13.1 points, 4.2 rebounds and 3.3 assists a game. The guard brings her great scoring ability as well as her experience, which should help the young guards on this team succeed. She'll become a big part of the team's offense this year. Paopao is looking forward to playing in the SEC stating that
With the amount of young talent on this team, this can be a great chance for them to develop their game as the season progresses. Players like Raven Johnson, Ashlyn Watkins, Bree Hall, Sania Feagan, and more will have the opportunity to provide a greater contribution than before. They also bring in a great group of freshmen. Two All-Americans in MiLaysia Fulwiley and Tessa Johnson, and Sahnya Jah who was ranked No.40 in the class of 2023.
This group hasn't seen that much time with each other but that shouldn't be too much of an issue for them. They are coached by Dawn Staley who has been known as one of the best coaches in the sport for some time now. We've seen what she's done with unestablished talent before, so the Gamecocks shouldn't be a team others overlook. In their exhibition game against Rutgers, the Gamecocks took care of business. Their offense seemed to flow well and they won by a huge margin.
The Gamecocks start their season in Paris where they will be facing off against No.10 Notre Dame Monday afternoon. It will be the first time we get to see this team in action in a regular season game. This will be a tough test for them as they face off against a more experienced Notre Dame squad looking to wake up some doubters on their own.
An avid sports fan and journalist who's main focus is the lovely game of basketball. If I'm not covering the game, I'm either playing ball or watching it.