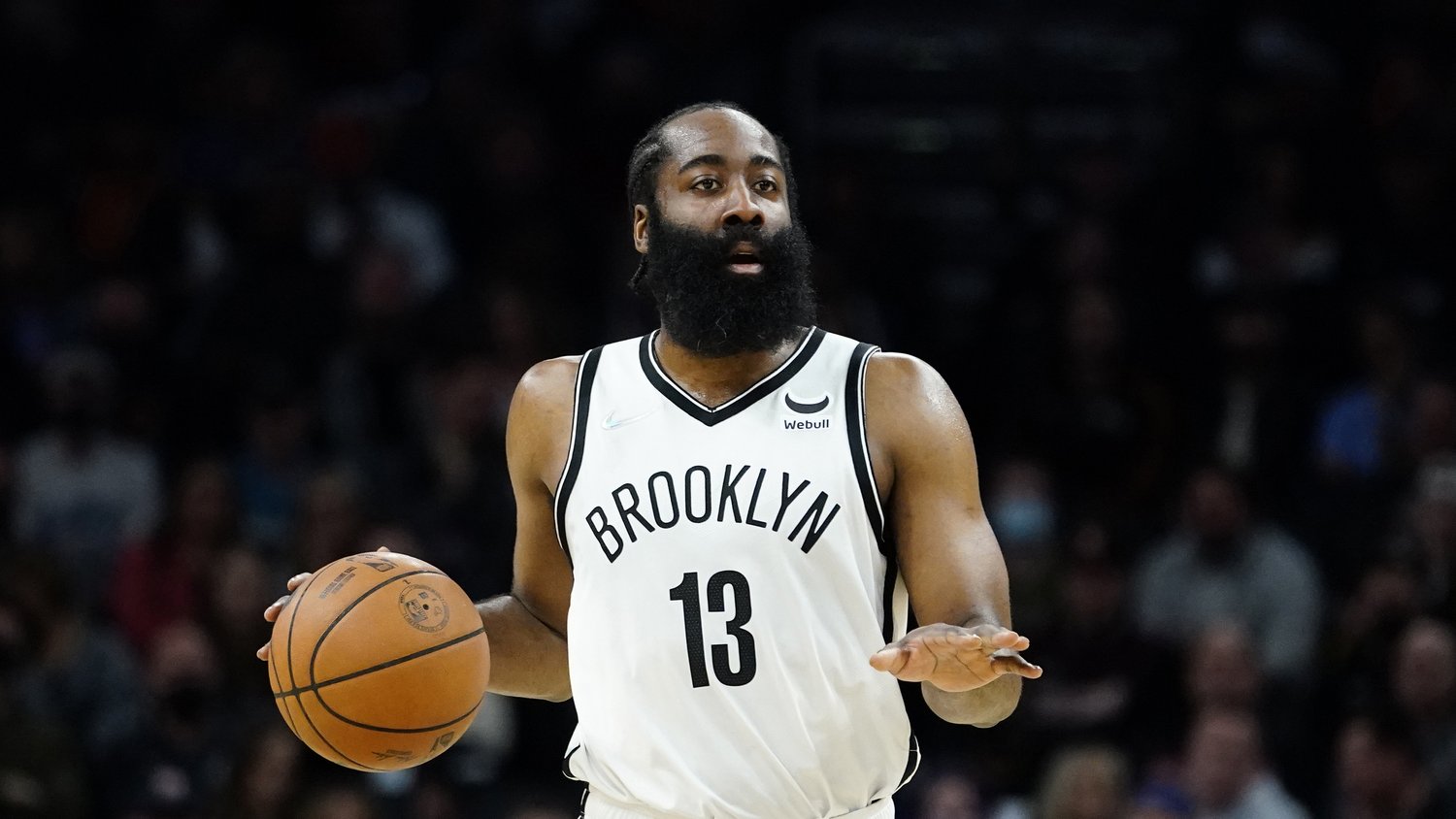 James Harden's time with the Brooklyn Nets has come to an end. The All-Star point guard was traded to the Philadelphia 76ers on Thursday afternoon. The Brooklyn Nets included Paul Milsap in the deal in return for Ben Simmons, Seth Curry, Andre Drummond, a 2022 first-round pick, and a 2027 first-round pick. This trade came to fruition after rumors about Harden's feelings about his future in Brooklyn and the team's current state came to light.
Harden has sat out the last few games due to hamstring tightness, and the Nets are currently on a ten-game losing streak. His lack of effort during this time does not sit well with Brooklyn fans, as many of them believe that Harden has given up on the team. In the last game he played against the Sacramento Kings, Harden scored four points shooting 2/11 from the field.
It was reported that Harden did not come to Brooklyn for a leadership role. He wanted to be part of a three-man powerhouse that would go on to win an NBA Championship. But with Kevin Durant suffering his injury in January and Kyrie Irving only being available for away games, it was time for Harden to step up.
This has been a weird season for the Beard despite still being named an NBA All-Star for the 10th time in his career. Still dealing with the effects of a hamstring injury he suffered last postseason, Harden hasn't looked like himself at times.
The Brooklyn Nets big three have only played 16 games together in two seasons. Their record as a trio is 13-3. The last being a 26 point victory against the Chicago Bulls. One of the best big three moments was in the first round playoff series against the Boston Celtics last postseason. The Nets won the series in five games, with their best performance coming in game four. Safe to say that was their peak as a unit.
This trio could go down as one of the biggest "What If" stories in recent years. This team was projected to win a championship together, but injuries and ego got in the way of that. We rarely got to see these three on the court together, but every time we did, it was a treat to see. The chemistry this offensive powerhouse trio had, came naturally, and when they got going, it was nearly impossible to stop.
The Brooklyn Nets addressed some needs with this trade. They got a perimeter defender in Ben Simmons, much-needed spacing on offense with Seth Curry, and an upgrade at the center spot with Andre Drummond. We could see the new-look Nets as soon as next week. A date to keep in mind is March 10 as the Nets face off against the 76ers in Philadelphia. Simmons is expected to join the team in Miami, but there is no word of when he will make his debut for the Nets.
An avid sports fan and journalist who's main focus is the lovely game of basketball. If I'm not covering the game, I'm either playing ball or watching it.