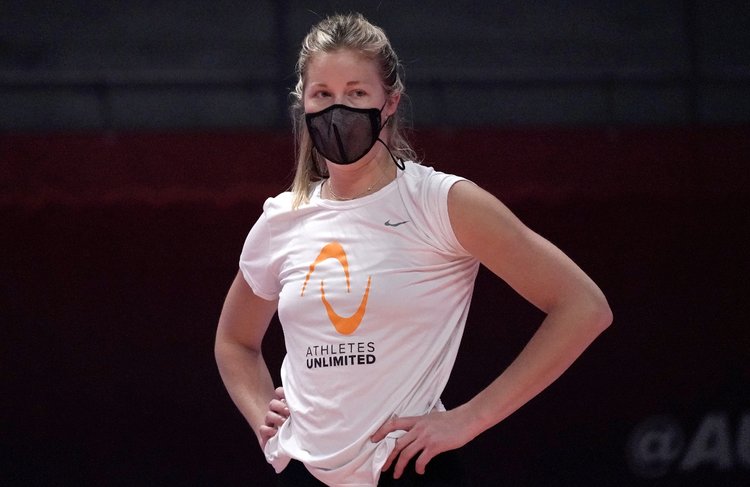 If you aren't watching Athletes Unlimited basketball, you are simply missing out. For fans of the WNBA, here's your chance to see some of your favorite players in action. Last week, Athletes Unlimited debuted their basketball league consisting of WNBA talent and some of the best players in the country. Here's the full 44 women roster
THREAD: official @AUProSports bball roster is released! The 44-player list i/c players from @WNBA: @T_Cloud4 @SydJColson @tyoung11 @kalanibrown21 @Lexiebrown @DijonaiVictoria @Pr3pE @OMG_itsizzyb @t_hawk21 @Kelz_Hoop @imanitrishawn_ @CourtMWilliams @2121Mikiah & more. See full: pic.twitter.com/iXjVraB2hh

— Arielle (Ari) Chambers (@ariivory) January 18, 2022
The league operates on a player-centric model, rewarding the top performers with their scoring system. There are new teams every week which provides parity to the league. The top four players at the end of each week pick the teams for the following week. After the first week of the regular season, Washington Mystics guard Natasha Cloud is atop the leaderboard.
Athletes Unlimited has given us a chance to see more from role players in the W. Chicago Sky guard Lexie Brown had some key moments in the first week of competition. She scored the first points in Athletes Unlimited history with an and-one layup in game one. In game three against Team Carrington, Brown made the game-tying three to send the game into overtime, landing her a spot on SportsCenter's top 10 plays. Her performance last week earned her a top-four spot, making her a captain for this week.
Connecticut Sun wing Dijonai Carrington's performance has been good as well. She shined in the league's scrimmage games, making her a captain for week one action.
Seattle Storm's Mercedes Russell is balling out too. She was a captain for week one and is a captain again for week two.
Athletes Unlimited has also opened up opportunities for players not in the WNBA. It was reported that guard Taj Cole received a spot on the Connecticut Sun training camp roster for the upcoming season. Cole is seventh on the AU leaderboard, averaging 19.6 points, 5 assists, and 2.6 steals.
So far there has been nothing but great reviews about the league. Every game has been entertaining to watch. Week two has started and you can catch AU action on YouTube, FS2 and Bally Sports.
An avid sports fan and journalist who's main focus is the lovely game of basketball. If I'm not covering the game, I'm either playing ball or watching it.