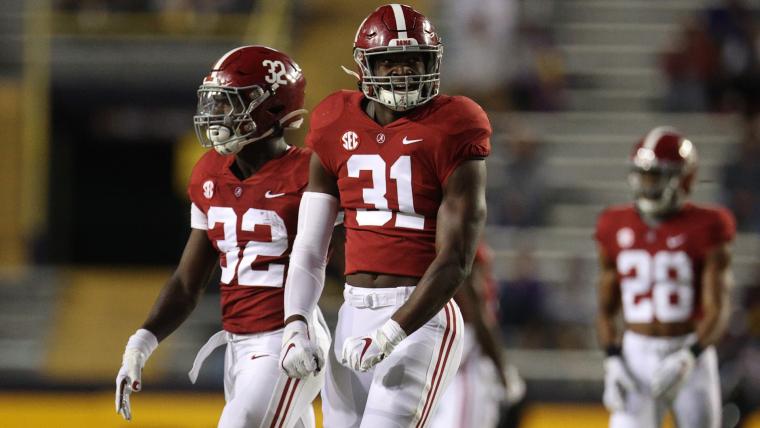 Week 1 College Football was fun. Appy State and North Carolina gave us an offensive production in the 4th quarter for the ages…Or was it some untimely coaching and decision-making that almost cost UNC the game, not once but twice in a matter of 2 game minutes.
We saw Stetson Bennett remind everybody that he's the National Championship-winning QB; Bryce Young looked calm, collected, and Heismanish; Caleb Williams didn't just sit on his $2.5M deal as he looked like the captain of what may be the most fun offense in the entire nation. Week 1 delivered like Anthony Richardson did at home in the Swamp. Week 2 is not from noon-2 am, but there are some fun games with some statement factors at play that will affect the rest of the season.
Most importantly. You want winners. I got winners. Let's win some bets.
PICK 2: The two games I'm looking forward to the most
#1 Alabama at Texas (Big Noon on Fox)
As much as we want Texas to be back, the reality is they aren't there. I can't in good faith think a team that loses to Kansas at home and allows the recruits they are hosting that weekend to clown them on social media is remotely seen as a contender on the national landscape.
The recruiting Class of 2023 led by Arch Manning is worried about their homecoming suits and what after party is going to be poppin'. They aren't on campus yet, and honestly good for them because a beating is underway.
Saban is 25-2 at Alabama against his former assistants, 23 of them resulting in wins by at least 14 points. Sark isn't Jimbo Fisher, and he sure isn't Kirby Smart. Bryce Young looked even better than last year last week, and the best player in the country, Will Anderson, is going to be hunting Ewers all day long to where he may want to go back to Columbus after this game.
The Pick: Alabama -20 Final Score: Bama: 49 Texas: 21
No. 20 Kentucky at No. 12 Florida
This will be some of the best quarterback play we watch all season. Going into this season, Will Levis was and remains the known commodity. A projected first-round NFL draft pick in April 2023 has already beaten Florida before, and the Cats have had some decent success winning three times in the past five years.
However, none of those wins were against the dynamic dual-threat QB in Anthony Richardson, nor was it against a Florida team coming off a top 10 win at home in the Swamp. Revenge is on the mind of the Gators. UK is missing its starting running back, but UK may not need him against a defense that allowed 240+ yards on the ground. Richardson has that aura about him. I'm not saying he's Heisman material. He absolutely has the potential to make some Heisman-type plays, and that will be enough to get the W at the Swamp.
The Pick: Florida -6 Final Score: Florida: 27 UK: 20
College Football Bets
ML's 12pm ML Parlay: 
$100 returns $88
Alabama ML
Miami (FL) ML
Penn State ML
Arkansas ML
Northwestern ML
Pays out -115; Bet a bit to win a bit.
A ranked Team Matchups ML Parlay +108
Tennessee vs. Pittsburgh (TN- Moneyline)
Kentucky vs. Florida (Florida- Moneyline)
ML's Early Afternoon Alternate Line Brew Teaser: +441
Vanderbilt +17
Bama -14
Arkansas -4.5
UTSA +3
ML's Happy Hour Pre-Game Parlay: +225
After you've won your noon games or you need to chase the afternoon, it's still tailgating/golf season. Grab a Vodka/Lemonade, a Summer Shandy, or Seltzer of choice. Crack it and win some money!
Texas A&M (Moneyline)
Wisconsin- ML
West Virginia- ML
East Carolina- ML
Illinois- ML
California- ML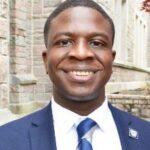 As a co-founder of Multiplicity Media, it's an honor to be able to showcase some of the best talent creating sports and entertainment content. I am the host of Chaos and Conversation, Kicking' It With The Brothas, and Mike of All Trades.