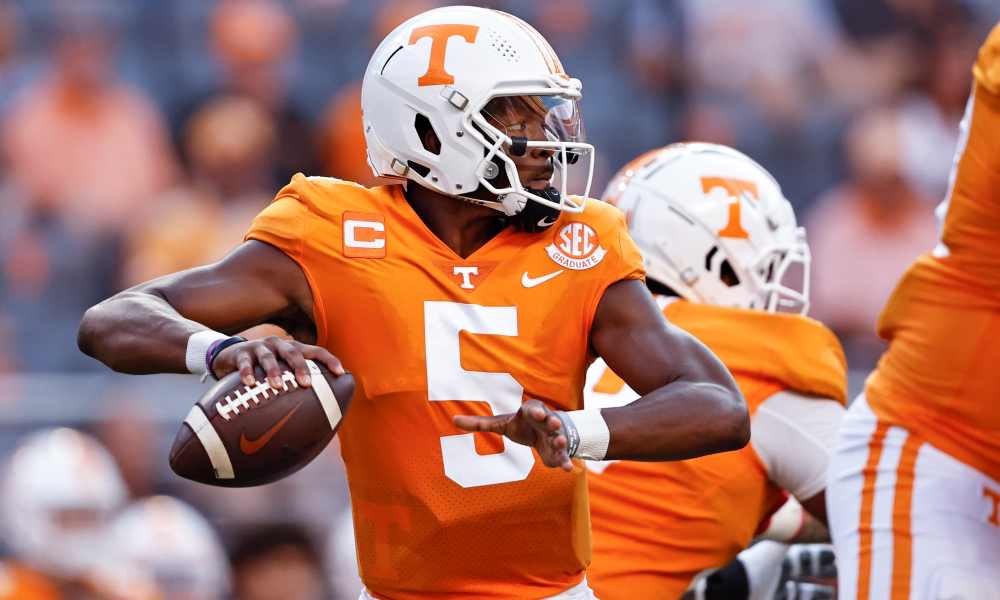 Four weeks of college football have already flown by, and the Conference season is upon us. I am so glad it's here because I am sick and tired of the last leg of parlays losing because Adrian Martinez can't score more than 10 points at home against Tulane. I had no idea why Herm Edwards was in trouble of being fired until I looked at the last leg parlay on Saturday night hinging on an ASU win at home against Eastern Michigan.  Coach Herm said, "You play to win the game." Coach Herm's coaching staff's dirty laundry is about to be aired all out because you can't let your team lost to Eastern Michigan at Home.
Ohio State has won all their home games thus far and so has Michigan. One team decided to have 7 different quarterbacks complete a pass. The other team decided since we couldn't hang 100 on Michigan like their coach promised last year… Let's score 77 against Toledo.
Enough of this messing around. It's conference season time and like the Georgia Bulldogs are locked in for the rest of the year… So am I.
Some Betting Trends and Notes for Week 4 
The Texas Longhorns and Texas Tech Red Raiders matchup hasn't gone under 50 points since 1998. Everyone can remember the Michael Crabtree catch and score:Michael Crabtree. Almost 10 years later to the day: Lil' Jordan Humphrey hauled in a 29-yard go ahead touchdown to give UT the win over Texas Tech in his own Crabtree impression: Ehlinger to LJ MOSS'D
Wake Forest has lost 62 consecutive games outright against AP-Top 10 teams, but they are 3-0 ATS as home underdog since the start of 2019 season.
Baylor has covered 4 consecutive games against Iowa State. Big 12 teams are 15-6 ATS at home this season.
Tennessee is favored over Florida for the first time since 2016. (Hint: We love Tennessee to win here).
The Trojans are averaging 50.7 points per game and only giving up 19.7 points per game this season. USC has won four of its last five games against Oregon State.
Large College Football favorites in 2022 have been covering at 83% clip when they close at a 27-point favorite or larger. Week 3 posted a 7-1 record of such teams. Don't be afraid to bet the big lines.
PICK 2: Games I'm looking forward to the most
#20 Florida at #11 Tennessee
If not now… WHEN!!! That is the mantra; the mentality; the most important question being discussed amongst Vols nation. Florida has been a thorn in the side of the Vols for over Tennessee has the better performing quarterback, a much more balanced attack on offense, and their big play ability is far more superior at the moment than what Florida brings to the table. The Gators want to run the ball and that means less time for the Vols to have the ball and it's the only way UF has a chance to keep this one close. Hendon Hooker is going to become a legend this weekend in Knoxville, and I think sneaks into the conversation for a potential invite to the New York Athletic Club.
The Pick: Florida +11 Final: Tennessee 31 Florida 23
#10 Arkansas at #23 Texas A&M 
This was supposed to be a Top 15 matchup, but TAMU decided to switch quarterbacks a week too late, and it cost them by losing to Appalachian State. However, not all is lost for Texas A&M. They got a top 15 win against the Hurricanes at home last week and now have an opportunity to get a top-10 win against their old-time rival, the Arkansas Razorbacks. KJ Jefferson isn't as good as his games against Cincinnati and South Carolina with QBRs of 84.5 and 79.2 respectively. He's also not as bad as he was against the Missouri State Bears with a 32.9 QBR. In order to beat this stingy and improved TAMU defense, he will need to be a very steady hand at Jerry's World. The Aggies O-line is on alert as Arkansas leads the nation with 17 sacks thus far. Coach Pittman undoubtedly had a hard practice this week in prep for this game since his team sleepwalked through the first three quarters in a home game against MO State. However, Arkansas showed some kinks in their armor and Jimbo Fisher needs to take advantage and get this win for the fan base and to salvage the rest of this season that started with so much hype. Aggies will prevail and the SEC West gets even more fireworks throughout the season.
The Pick: Texas A&M -2 Final: Texas A&M 24 Arkansas 21
CFB BETS
ML's 12pm ML/Sprinkle Parlay: Reposado Tequila shot to celebrate the start of Conference Season Football
We won in Week 3; let's get another in Week 4.
$100 returns $168.67
Michigan ML
Kansas ML
Penn State ML
Louisville ML
Baylor +7
A Six Pack Matchups Parlay +290
Flavor of Choice: Truly Hard Seltzer Classic Lime Margarita Style
UCLA Moneyline
Cincinnati Moneyline
Tennessee Moneyline
Appalachian State Moneyline
MSU +3
Miami (FL) Moneyline
ML's Happy Hour Pre-Game Parlay: +186 Anything after 3pm is game.
After you've won your noon games or you need to chase the afternoon, it's still tailgating/golf season. Grab a Vodka/Lemonade, a Summer Shandy, or a Seltzer of choice. Crack it and win some money!
Ole Miss Moneyline
UCF Moneyline
Houston Moneyline
Liberty Moneyline
Oregon Moneyline
Western Kentucky Moneyline
Notre Dame +8
ML's All Day Don't move from the couch unless you must change vibes for shots at the bar for the last couple of legs Moneyline Parlay: +1886
Drinking Schedule: Mimosa, Beginning of Fall Cocktail Seltzer Afternoon Run, Shots for the Vibes, EAT something, closing bourbon for the night (Old Fashioned)
Michigan
Kansas
Penn State
Louisville
UCLA
Cincinnati
Tennessee
Michigan State
Miami (FL)
Ole Miss
Kentucky
Tulane
Ohio State
Purdue
South Carolina
Oklahoma
Florida State
Utah
Washington
ML Underdogs GWizzy Inspired Parlay: +3150
Baylor Moneyline
Michigan State Moneyline
Missouri Moneyline
SMU Moneyline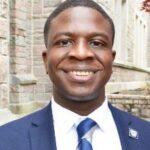 As a co-founder of Multiplicity Media, it's an honor to be able to showcase some of the best talent creating sports and entertainment content. I am the host of Chaos and Conversation, Kicking' It With The Brothas, and Mike of All Trades.