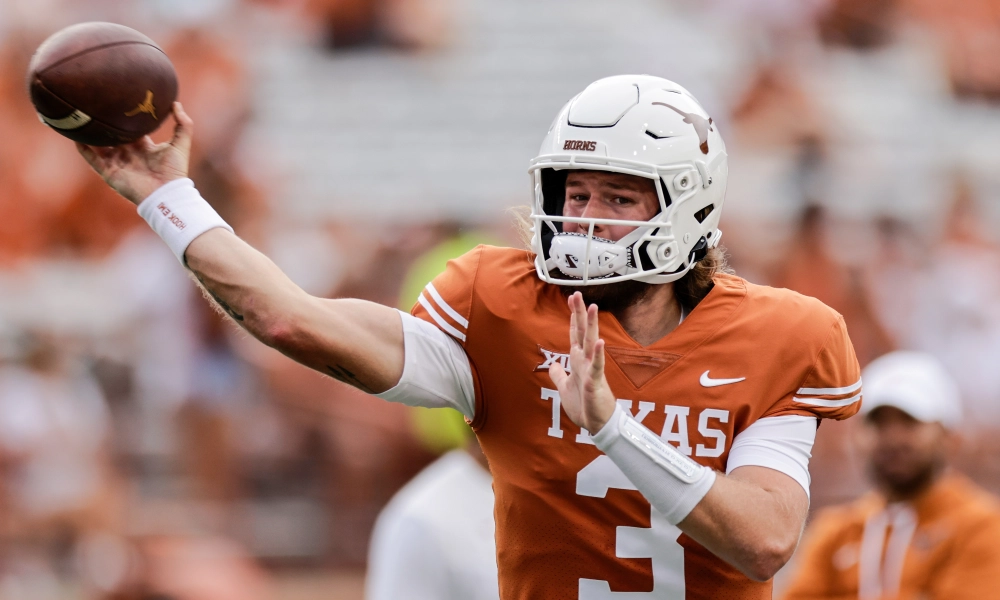 The second Saturday in October brings out some special CFB games and rivalries. Most notably…The Red River Shootout: Oklahoma v Texas. Texas maintains the lead in wins against Oklahoma, and they just received some great news that Quinn Ewers is set to return. 
Oklahoma is most likely going to start a backup quarterback with Dillon Gabriel in concussion protocol. Life doesn't get any easier for Coach Venables. This isn't the homecoming he was expecting, and Oklahoma looks like they may lose their third straight Big 12 game. Texas may be better at more positions than Oklahoma for the first time in a long time, and that starts with the person taking snaps for the Longhorns.
While we stay in the Big 12, Kansas and TCU are a teen-ranked top 25 matchup. When was the last time that happened in Lawrence, KS? Both quarterbacks are on fire, and the over feels very safe here. Most Big 12 fans just assume that OU vs. Texas should tell us more about the Big 12 race than any other game, but the TCU visit to KU looms very large at this time of the year.
Brian Kelly usually loves these spots. He is a home underdog again, which he has a winning record dating back to his time in South Bend. This challenge is going to be tough. Death Valley is where dreams come to die, said Les Miles. And…we haven't seen the University of Tennessee ranked this high in a long time in October. How will they deal with success? They may have the best college football quarterback and a potential Heisman candidate in Hendon Hooker.
Arkansas is now in a win, or the season is lost mode now. On the flip side of that, quietly…maybe that's how he likes it…Mike Leach has the no. 23 team in the country with a chance to go 5-1 before the trips to Kentucky and Alabama, respectively. It's a must-win for this funny coach. 
I think Utah, on paper, could beat any team in the country not named Ohio State, Alabama, and Georgia. With that being said, the Utes can ill afford to lose another game if they want to be in the CFP. A statement win at the Rose Bowl against UCLA will help their cause. If they go 2-0 against the LA teams, Utah will be in the discussion until the end. It all starts this weekend. Chip Kelly and Dorian Thompson Robinson have 42 games together and can keep their undefeated season going.
Some Betting Trends and Notes for Week 6
For the first time since 2009, Texas is favored in the Red River Shootout. Coach Venables, after losing to KState and TCU in successive weeks, doesn't get any rest. Texas with Ewers is back. OU is 2-3 against the spread this year. It's Texas' time. Take the -7
UCLA has won 8 straight games and is now 7-1 ATS in those games. The Utes have beaten UCLA 5 straight times and averaged 41+ points in those contests. Something has to give. Utah is -3 because of the trenches.
Michigan State has been outscored in the last two games against Ohio State by a total of 108-19. Ohio State is 9-3 ATS in its last 12 Big Ten games on the road.
Alabama is 7-2 ATS in the last nine games at Home. Texas A&M, at best, is a mess on offense. They may be down a starting QB this week, and Nick Saban is going to remember this Coach Jimbo press conference. If Young is healthy at QB, Bama will cover with little trouble.
CFB Bets
ML's 12 pm ML/Sprinkle Parlay: Reposado Tequila shot to celebrate the start of Conference Season Football
$100 returns $176.12 in profits.
Michigan ML
Mississippi State ML
Western Michigan ML
Texas ML
A Six Pack Matchups Parlay +310
Flavor of Choice: Truly Hard Seltzer Classic Lime Margarita Style
Cincinnati  ML
UGA ML
Oklahoma State ML
Utah ML
Kansas +7.5
Liberty ML
ML's All Day Don't move from the couch unless you must change vibes for shots at the bar for the last couple of legs. Moneyline Parlay: +1853
Texas
Western Michigan
Michigan
Mississippi State
Cincinnati
Georgia
Oklahoma State
Pittsburgh
Liberty
Ohio State
Ole Miss
Appy State
USC
Kentucky
Wake Forest
Alabama
Oregon
Boise State
ML Underdogs GWizzy Inspired Parlay: +4302
Arkansas State ML
Stanford ML
Kansas ML
Pick 2 Home Dog Covers Parlay +256
Northern Illinois +5.5
Northwestern +10.5
Pay Mortgage, Pay the Holidays Covers Parlay: +26095
Mizzou +15
Kansas +9.5
UNC +7
FSU +7
Utah –2.5
LSU +7
Oklahoma State -6.5
Georgia Tech +7
Arkansas State +14.5
Purdue +17.5
Washington State +19.5
Boston College +24.5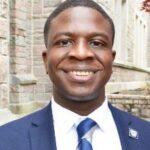 As a co-founder of Multiplicity Media, it's an honor to be able to showcase some of the best talent creating sports and entertainment content. I am the host of Chaos and Conversation, Kicking' It With The Brothas, and Mike of All Trades.