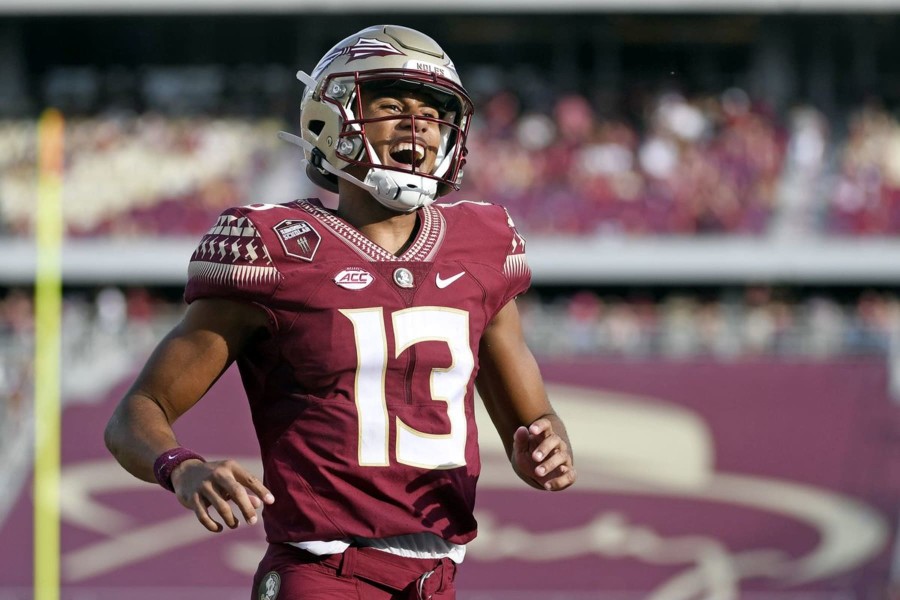 Welcome to the first 2023 edition of the MMG College Football Weekly: ML's Picks, Bets, and Brews. On a personal level, this is by far the most anticipated college football season that I can remember. I'm not worried if James Joseph Harbaugh can beat Michigan State anymore, Check. I'm not worried if Harbaugh can beat Ohio State multiple times in a row, Check. I'm not worried if James Joseph Harbaugh can win the B1G multiple times in a row, Check. My mindset is about expectations. I expect Michigan with this roster and schedule in 2023 to be playing in Indianapolis the first Saturday in December. I expect Michigan to win the CFP Semifinal. I expect Michigan to be playing on the second Monday in January for a national championship. If JJ McCarthy is healthy, I know all of those things will happen.
For my Michigan fans, here is a video to get you more excited and to be comfortable with the raised expectations:
Michigan Football Team144: Those Who Stay. #GoBlue #Team144 #ThoseWhoStay #HailToTheVictors #MichiganFootball pic.twitter.com/osWXM2dqxs

— Luke D'Mello (@mello2189) August 31, 2023
Most of you are not here for Michigan, so let's get into why you're here. Let's make some money like you're a 4th string Quarterback for the University of Oklahoma through NIL
Most importantly. You want winners. I got winners. Let's win some bets.
Game of the Week PICK
#5 LSU at Florida State  (Camping World Kickoff)
Florida State hasn't had this good of a team since Jameis Winston was at Publix shopping like he was Lionel Messi. LSU is a legitimate national title threat with a coach from the northeast with a southern accent who tends to do well with QBs with experience. Last year's game was bonkers and we should've probably known then that we were going to have two 10-win teams. We know what we are getting this year and everyone should be excited because one of these two teams could easily make it to the College Football Playoffs in its last rendition of college football's version of a straight to Final Four format. FSU is as good in the trenches as they've been since 1999. LSU is also stout on the offensive line. The skill players at receiver will feature three future NFL picks: FSU's Johnny Wilson and Michigan State transfer Keon Coleman and LSU's Malik Nabers. The stars will absolutely have to come out at night for a team to be victorious. The Seminoles are 10-0-2 in Orlando. That deserves a Lee Corso… Whoa! If a game is close though, it's hard to go against Jayden Daniels. I think both teams will represent their division in their respective conference championships so this game will be fun in September. It may also have some implications come December on the Bowl Selection Show. Both Coach Kelly and Coach Norvell are outstanding coaches; I think I trust Jordan Travis and his line and his weapons a little bit more than the Bayou Tigers.
The Pick: FSU +3; Score FSU 24 LSU 21
College Football Bets
ML's 12pm MoneyLine Parlay: 
Purdue ML
Tennessee ML
Iowa  ML
Kentucky ML
SMU (ACC! ACC! ACC!) ML
TCU  ML
Pays out +103; Bet big why not
ML's Week 1 Tea's Me Alternate Line: +567
Indiana +35.5
Houston +6.5
South Carolina +7.5
Colorado +25
Washington -9
ML's All Day Bar Hop Parlay: Marathon means Seltzers, Cocktails, Beers, and Shots (Black Cherry or Blackberry, Vodka Red Bulls, Coronas, and Bombs All-Around +1606
Temple
Wisconsin
Washington
Western Kentucky
California
Washington State
Penn State
Illinois
Texas Tech
BYU
SMU
Liberty
Boston College
Iowa
Purdue
TCU
ML's Final Thoughts
The four best programs in college football over the last decade are ALL going through QB switches: Alabama, Georgia, Ohio State, and Clemson. I think only one of these teams makes it to the College Football Playoffs.
Every college football fan needs to be excited about Drake Maye and Caleb Williams this year… Let's just marvel at their upcoming accomplishments and highlight reels. Both are special talents and are worthy of the #1 pick in the NFL Draft. College Football is changing for the worse right now so it's time to enjoy the good times while we can.
It's going to take Coach Prime's squad some time to get it fully rolling in Boulder. CU needs more help on the lines on both sides of the ball. However, the Sanders/Hunter duo is going to be great for

social media

. 
Thanks for following. Bet Responsibly. Enjoy the weekend. Enjoy the last year of our current conferences as we know it.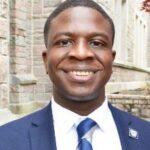 As a co-founder of Multiplicity Media, it's an honor to be able to showcase some of the best talent creating sports and entertainment content. I am the host of Chaos and Conversation, Kicking' It With The Brothas, and Mike of All Trades.