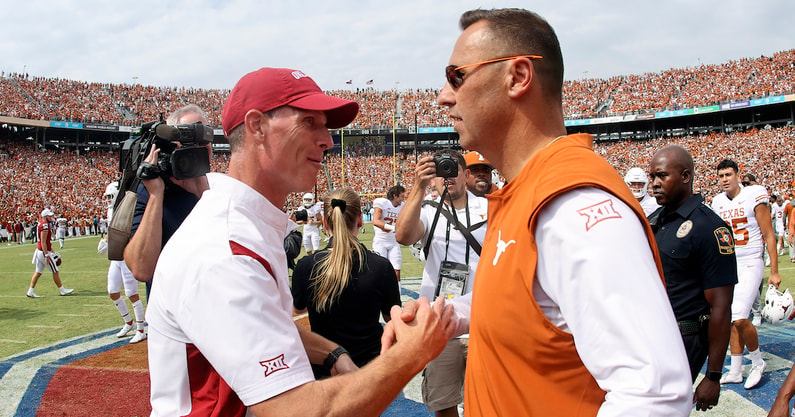 The betting and writing fates were definitely against me. I had this excellent write-up for the Red River Shootout and I got the link expired message when I tried to publish. I was 0-3 last week on the picks. Alfred Hitchcock said, "Revenge is sweet and not fattening." Well, I think Brent Venables and I both are looking for some sweet revenge. College Football fans we have made it to the first Saturday in October and conference play is underway with no bigger matchup than the Red River Rivalry
I was really happy about the narrative I had for Texas and Oklahoma, but you care about winners. The Red River Rivalry is as monumental of a game we have this season that culminates a great week in Dallas, TX. The Cotton Bowl will be 50% Burnt Orange and White and 50% Crimson and Cream.
However, here are my top 3 videos that I thought would be fun for referencing CFB this past week and fun stuff this week.
The Texas State Fair Food Challenge:
Notre Dame with a drive to save the season;
Travis Hunter shows us that football can bring someone together in joyous moments after some melancholy.
Game of the Week PICK (3-2)
Texas vs. Oklahoma +6.5 at the Cotton Bowl
The Pick: Texas 31 Oklahoma 27 (Oklahoma +6.5)
College Football Bets (3-2)
ML's noon Combo (Shot+Beer) Parlay: +179
Mizzou +10.5
Oklahoma +14.5
Mississippi State
Wisconsin
Toledo
Ohio State
ML's Week 1 Tea's Me Alternate Line: +567
Wazzu +10.5
TAMU +8.5
UNC -3.5
Colorado +3.5
Notre Dame +1.5
Ole Miss -3.5
ML's All Day Bar Hop Parlay: Marathon means Seltzers, Cocktails, Beers, and Shots (Black Cherry or Blackberry, Vodka Red Bulls, Coronas, and Bombs All-Around +1890
Mississippi State
Wisconsin
Ohio State
UTSA
Clemson
Florida State
UNC
Miami (OH)
Florida
Colorado
Georgia
South Alabama
Notre Dame
Michigan
Ole Miss
Miami (FL)
Boise State
USC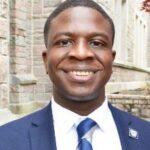 As a co-founder of Multiplicity Media, it's an honor to be able to showcase some of the best talent creating sports and entertainment content. I am the host of Chaos and Conversation, Kicking' It With The Brothas, and Mike of All Trades.