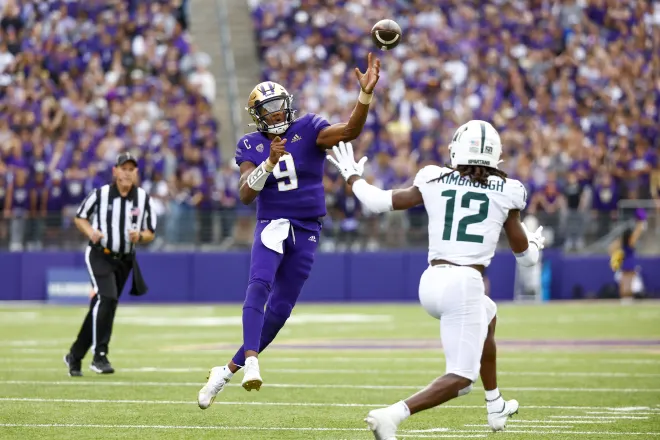 Humans by nature tend to be selfish, greedy, and non-appreciative more times than not. I have a rule that I will not complain about it being too hot outside during the summer. The reason why is because I HATE the cold. There's nothing worse than walking to your car in the Winter after losing to _avier in the Cintas Center in the middle of February with sideways snow and strong winds. Hence, you'll never see me complain if it's 103 in June. I'm going to take my own advice. This Week 3 slate reminds me of it being 103 on a random day in June. You're not looking forward to the day, but any college football Saturday should be celebrated. So… my advice for this week is to look at the following storylines as an appetizer this week for what is going to be a 5-star restaurant experience in Week 4:
1. Brian Kelly better be careful that the LSU Tigers don't see their season go down in flames visiting Starkville Saturday at 11 am local time. Mississippi State going to have those cowbells rolling. I'm not sure who is the better quarterback in this game, Rogers or Daniels. Bulldogs are going to cover, but LSU is absolutely on upset alert.
2. Coach Drink… This is the biggest non-conference matchup of your coaching tenure in CoMo. A win here will have Mizzou folks thinking they are going to contend in the SEC East outside of UGA. I don't know if they have enough as I highly rate Coach Klieman and the culture he has built at KState in a very short time. Coach Drink needs this one. We will see if Luther Burden can help Mizzou get some more explosive plays on the field. As an aside, I love Chase Daniel as a college quarterback. However, I needed a little more out of him in this hype video:
https://x.com/MizzouFootball/status/1702737970497986934?s=20 
3. If I speak about Michigan State, I get in big big trouble. I'll leave it as this if I was talking on the phone with a friend… I would just simply say. Mark Dantonio back with MSU football-wise in some capacity has just added one to two wins. I just don't want one of those wins to be against Michigan, but it's going to be hard climbing for one of those wins to come against Wahington. However, this will not be a three-score game so this will be a MSU on the slate because this is what they do when their backs are against the wall. Make no mistake though… The best player in this game is Michael Penix, Jr.
Game of the Week PICK (2-0)
Washington at Michigan State +16
I think my very good friend Greg Waddell did the best summary of this game… Check out Sleepers Newsletter for the summary:
https://ifyourereadingthisitsthesleepers.substack.com/p/better-than-you-found-it
The Pick: Washington 31 Michigan State 21
College Football Bets (1-1)
ML's 12pm MoneyLine Parlay: +176
Penn State
LSU
Liberty
Florida State
Wisconsin
Pays out + 176
ML's Week 1 Tea's Me Alternate Line: +755
UNC -3
Illinois +19
Mizzou +9
Ohio +7.5
Florida +11
Purdue +7
ML's All Day Bar Hop Parlay: Marathon means Seltzers, Cocktails, Beers, and Shots (Black Cherry or Blackberry, Vodka Red Bulls, Coronas, and Bombs All-Around +2108
LSU
Penn State
Wisconsin
North Carolina
Duke
Rutgers
Nebraska
Cincinnati
Purdue
Ole Miss
West Virginia
Colorado
Arizona
Thanks for following. Bet Responsibly. Enjoy the weekend. Enjoy Nick Saban on primetime television tonight.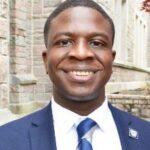 As a co-founder of Multiplicity Media, it's an honor to be able to showcase some of the best talent creating sports and entertainment content. I am the host of Chaos and Conversation, Kicking' It With The Brothas, and Mike of All Trades.