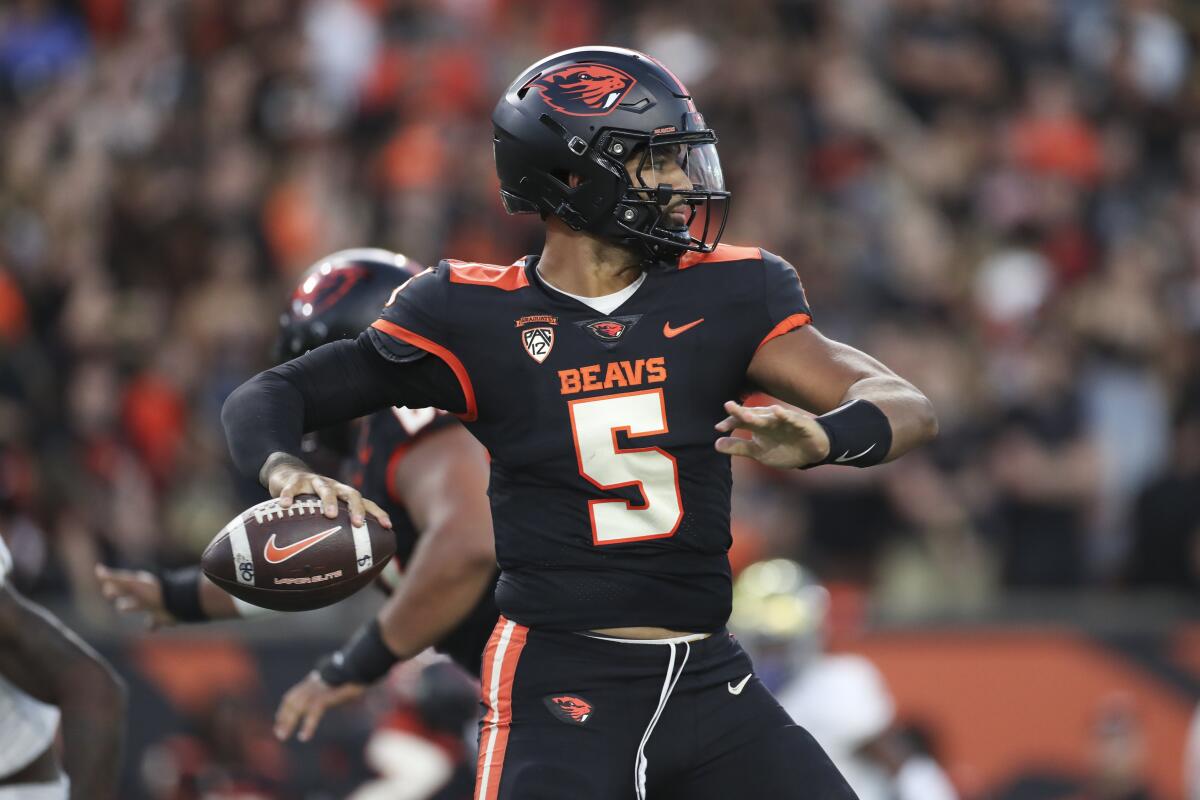 I would like to congratulate the SEC West for building in an extra win during their incredibly tough road of a regular season. The SEC East on the other hand has some excellent matchups that could help determine some seasons and legacies: If Mizzou beats Florida, Florida would have to beat undefeated Florida State to be bowl-eligible. If Kentucky beats South Carolina, the Gamecocks by all intensive purposes will not be bowling, and of course, Georgia has clinched the SEC East, but Joe Milton has a chance to throw a tiny wrench in future matchups.
On the other coast, the PAC-12 November has every piece of drama you need.
Three teams are fighting for two spots in their last Championship game how the conference is structured? Bo Nix is now the odds-on favorite to win the Heisman with Mr. Pennix, Jr. not far behind. However, UW has to travel to Corvallis this Saturday and for the first time all year… UW is an underdog.
In the words of 85+ players in Ann Arbor, it's always this energy until we aren't B1G Champions: BET.
PICK 2 (HATS Picks)
1.  The #18 Tennessee Volunteers won't make it to Atlanta this year. However, they could have their day when Georgia makes the trip to Neyland Stadium. The Vols stand at 6-0 at home this year. Georgia has tied the longest winning streak ever in the SEC. Georgia has the advantage in every skill position and Georigia's lines are ready for a three-peat. I still root for Joe Milton to do well. I'm not sure if he can stay upright enough to make the big plays down for the field and make Georgia struggle a little bit. If you can't make plays in a 1:1 situation in all four quarters, UGA will make you pay. Also, Carson Beck has been a top 4 QB in the country for the last 6 weeks and he looks to keep getting better and better.
Georgia at Tennessee +10. The Pick: Georgia 35 Tennessee 24 (Georgia -10)
2. #5 Washington1 at #11 Oregon State (-1) The Pick: Washington 28 Oregon State 31
ML's noon Combo (Shot+Beer) Parlay: +203
Michigan
Penn State
Oklahoma
Indiana
Purdue +4.5
ML's Tea's Me Afternoon Alternate Line: +723
Utah +6
West Virginia +1
Duke +3
Arkansas State +9.5
USC -1
Virginia Tech +3.5
ML's All Day Bar Hop Parlay: Marathon means Seltzers, Cocktails, Beers, and Shots (Black Cherry+Blackberry, Vodka Red Bulls, Coronas, and Bombs All-Around +2492
Michigan
Penn State
Miami (FL) +4.5
Oklahoma
Purdue +3.5
Jacksonville State
West Virginia
Notre Dame
Illinois +7.5
TCU
Oregon
UCF +7.5
Boise State
Missouri
LSU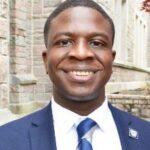 As a co-founder of Multiplicity Media, it's an honor to be able to showcase some of the best talent creating sports and entertainment content. I am the host of Chaos and Conversation, Kicking' It With The Brothas, and Mike of All Trades.