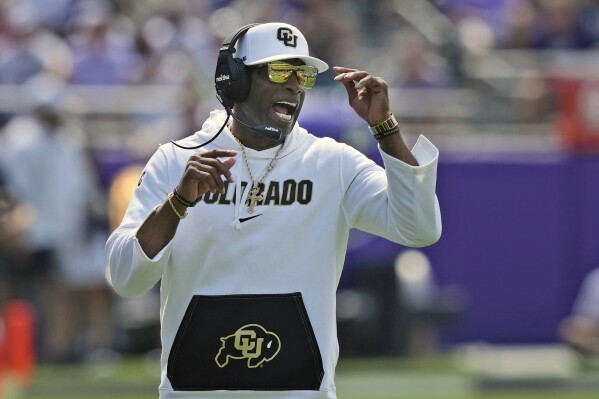 Don't take things for granted. All week the message was this week was going to be a dud in college football. It's a terrible slate. A reminder for college sports… Is there more money involved than it was 20 years ago, 10 years ago, 5 years ago… there is… What hasn't changed is the majority of these players are still 18-22 years old. They put on their pants the same way their opponents play. Many teams were told they had no chance last week like South Carolina, Colorado State, Mizzou, Miami (Ohio), Boston College, Florida.
This was by far my favorite moment of the weekend:
If you don't bring your A game where that game could be your opponent's Super Bowl, you will find out what it means to have a scare and wake-up call or find out what it means to see a team rush the field when you were a 2 score favorite and you took an L on the way to the locker room. There are no dud weeks in college football. There are only appetizers to the main course. Week 4 is a main course that is going to be exquisite. There are not enough stars to give it a rating. Coach Prime has brought in more fans, more attention, and more thoughts because of what he's doing with his program at Colorado.
I think the numbers don't lie with the rating, but it also could be cultural of what's going on right now: https://www.axios.com/2023/09/18/deion-sanders-colorado-buffaloes-football
ML's Pick 2
1. I do not know if Nick Saban pulled the okie doke to his coordinators this last week against USF by starting a backup QB from Notre Dame to start for Alabama in a bounce-back game. Regardless, Jalen Milroe is back and starting for the Crimson Tide. However, let's take a step back. This offensive line for Alabama stinks. They allowed a back-to-back 46% pressure and 57% pressure against Texas and USF respectively resulting in five sacks against the latter. Bama's problem is beyond the signal caller. Lane Kiffin doesn't have such problems. Ole Miss' offensive line isn't the best he's had the last three years, but starting QB Dart is a veteran and can score some points. I think Bama wins at home, but Ole Miss is going to put up a great effort. Similar vibes to the Bama/Texas A&M last year. It's going to be a 4th quarter game, but I'm going to trust Saban's D makes a play late.
Alabama 27 Ole Miss 24 Pick: Ole Miss +6.5
2. I'm not ready to bury Clemson on this part of their dynasty; I do believe their run takes a long pause today. Lord knows I want it to. I don't like this type of commentary from a dude who isn't willing to adapt to today's college football:
Holier than thou energy is not a strategy to win. You had two generational quarterbacks who won your national championships and provided you with a platform to say such things and pretend that your program is untouchable and above reproach. Your program is not as superior as you think it is. FSU finally has the better Quarterback, better playmakers, the better offensive line, the better defensive line… I just don't know if they have that killer mentality. I don't know if they do, but I'm betting today that they do. If he wins this game in Death Valley, Jordan Travis goes into the top 5 of the Heisman list.
Florida State 24 Clemson 20 The Pick: FSU -2.5
Game of the Week PICK (2-1)
Ohio State at Notre Dame +3
I think Lou Holtz was one of the best motivational speakers and leaders in the 80s, 90s, and early 2000s. Then his act got tired; his slurring became more than pathetic. For Notre Dame's sake… this wasn't the week you wanted Lou Holtz to be at the center of the biggest non-conference game in Notre Dame Stadium in quite some time. College GameDay. Marcus Freeman coaching against his alma mater in a revenge game. However, it is not often that Ohio State gets to turn the energy inwards to help motivate them. Lou provided them the Buckeyes the opportunity to dig even deeper with this quote "He has lost to Alabama, Georgia, Clemson, and Michigan twice. Everyone who beats them is because they are more physical than them. Tell Ohio State to bring their lunch because it's going to be a full day's work."
You know Ohio State doesn't need much motivation for what is supposed to be their bounce-back year after losing two games in a row last year to end their season. I think ND has the better QB and better O-Line, and that may be it. The best player on the field will be 18 on the outside with Jr. at the end of his name and you need game-changing players to win not the road in a top-10 matchup. 3 points is exactly right. For the record, Ohio State wins, but I think ND beat USC in October to keep their CFP hopes alive.
Ohio State 27 Notre Dame 24 The Pick: PUSH 
College Football Bets (2-1)
ML's 12pm MoneyLine Parlay: +194
Oklahoma
TCU
Texas A&M
Syracuse
Kentucky
Pays out + 194
ML's Week 4 Tea's Me Alternate Line: +898
Colorado +26
Ole Miss +12.5
BYU +14.5
WVU +11.5
Oklahoma State +9
Michigan State +13
ML's All Day Bar Hop Parlay: Marathon means Seltzers, Cocktails, Beers, and Shots (Black Cherry or Blackberry, Vodka Red Bulls, Coronas, and Bombs All-Around +2655
Oklahoma
TCU
TAMU
Syracuse
Kentucky
Oregon
Utah
Kansas
Louisville
Nebraska
Illinois
University of Tennessee
LSU
Wake
Arizona
Houston
Penn State
Thanks for following. Bet Responsibly. Enjoy the weekend. Enjoy Nick Saban on primetime television tonight.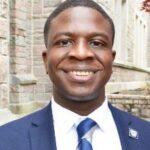 As a co-founder of Multiplicity Media, it's an honor to be able to showcase some of the best talent creating sports and entertainment content. I am the host of Chaos and Conversation, Kicking' It With The Brothas, and Mike of All Trades.