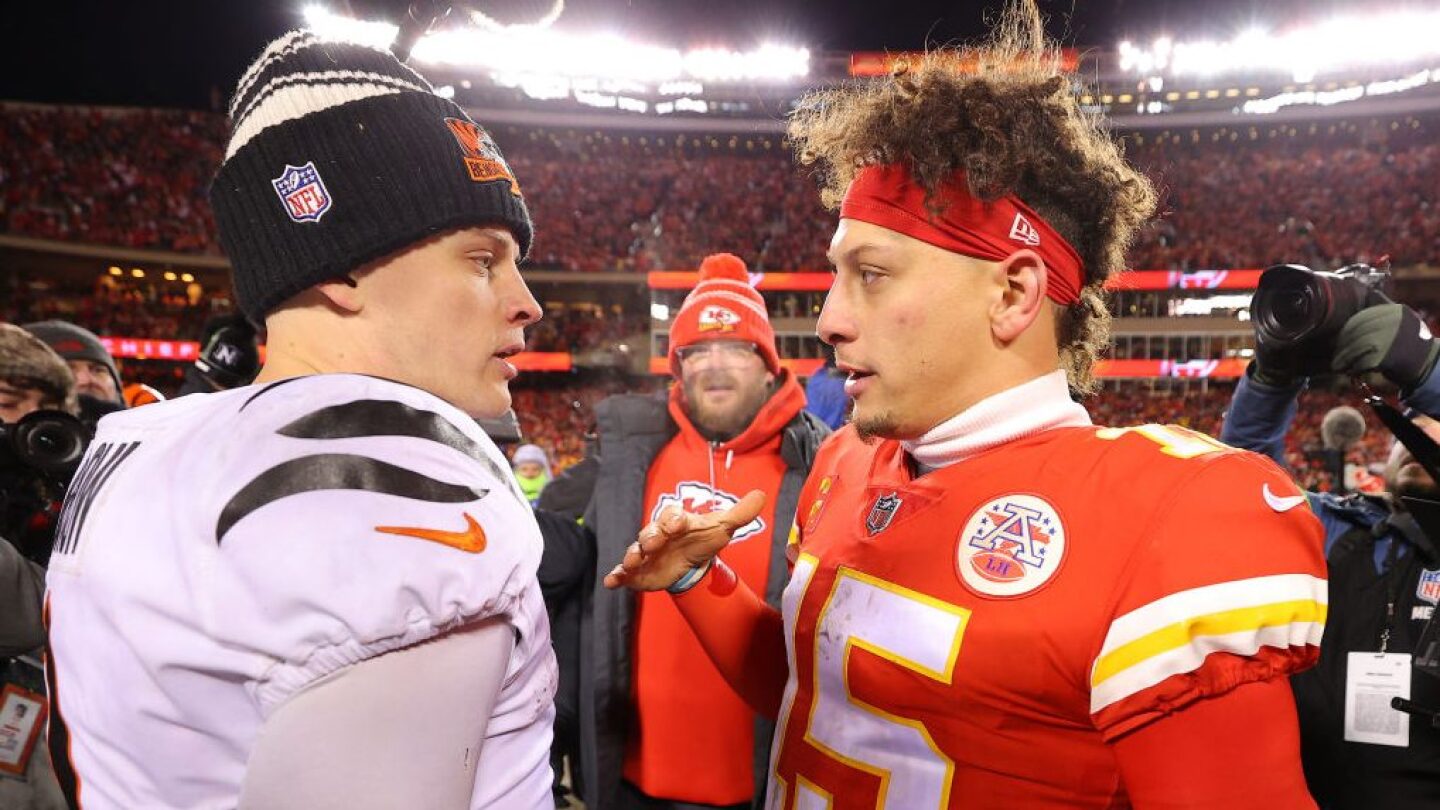 As the NFL season inches closer, fans and analysts eagerly await the release of the highly anticipated list ranking the best quarterbacks in the league. This extensive ranking considers various factors, including the player's exceptional talent and impressive work in past seasons. Without any further delay, let's take a closer look at the top five quarterbacks who are poised to dominate the field in the upcoming 2023 season.
5. Justin Herbert
While it may be a topic of debate among football fans, Justin Herbert deserves the fifth rank. Despite dealing with a rib injury for most of last season, he still managed to throw for an impressive 4,739 yards and 25 touchdowns. As one of the most skilled quarterbacks in the league, Herbert possesses exceptional accuracy, strength, and mobility. Unsurprisingly, he warranted a five-year lucrative contract extension worth $262 million. Keeping an eye on Herbert's performance moving forward will be crucial, even if his team's success may impact his individual ranking.
4. Josh Allen
In terms of quarterback prowess, Josh Allen is an absolute force. His throwing arm is beautiful. He can launch the ball with incredible power, precision, and physicality. These traits make him a formidable field opponent. In the past season, he managed to amass an impressive 5,045 total yardage, which is no small feat.
Furthermore, he scored an impressive 42 touchdowns, cementing his position as one of the league's top quarterbacks. However, it is worth noting that his performance was not without flaws, as he threw 14 interceptions, which tied him for the second-highest number of interceptions in the league. Moreover, if he improves this aspect of his game, he could reclaim a spot in the top three on my list.
3. Jalen Hurts
Jalen Hurts, the talented quarterback, has had an outstanding 2022 season. Despite his inspiring journey, being third on this list is the only choice. Hurts has demonstrated his unwavering determination and embodies the rewards of hard work. The Eagles have assembled a formidable roster around him, but Hurts' undeniable leadership skills make him stand out. As a three-year veteran, he displayed an impressive 101.5 passer rating and a remarkable ability to protect the football with only six interceptions. Hurts tallied 4,461 yards and 35 touchdowns, showcasing his natural talent. With the NFC significantly weaker this season, we should expect Hurts to build off his career year and continue to lead his team to great success.
2. Joe Burrow
Joe Burrow is a name that has been making waves in the NFL over the past two seasons. His commanding play on the field has earned him the nickname "Joe Brrr" which aptly describes his cold and calculated approach to the game. Burrow has proven time and time again that he is no stranger to big moments, leading his team to a Superbowl run and securing an AFC championship along the way. One thing that sets Burrow apart from other QBs is his pure pocket presence. Despite not being known for his mobility, he possesses an impressive awareness, touch, and poise that allows him to make quick and accurate decisions under pressure. Over the past two seasons, Burrow has demonstrated his impressive skills by maintaining an average completion percentage over the last two seasons of 69.35%. In addition to this, he's amassed an impressive 9,086 yards and 69 touchdowns, cementing his place as one of the league's rising stars.
Even with a depleted O-Line, Burrow has shown no signs of slowing down, continuing to make game-changing plays for his team in Cincinnati. It's clear that "Joe Cool" has a bright future ahead of him and is poised to remain in the upper echelon of NFL quarterbacks for years to come.
1. Patrick Mahomes
In professional football, there is no question that Patrick Mahomes reigns supreme as the premier quarterback in the National Football League. While there are many other talented QBs in the league, Mahomes stands head and shoulders above the rest in terms of his remarkable achievements and unparalleled skill on the field. Despite having only been in the NFL for six years, he has already established himself as a Hall of Fame-worthy player with impressive accomplishments.
Most notable among Mahomes' many achievements are his two Super Bowl victories, as well as his two Super Bowl MVP awards. In addition, he has also earned the title of MVP on two separate occasions, as well as being selected to participate in five Pro Bowls. Last year, Mahomes once again demonstrated his incredible talent, throwing for an impressive 5,000 yards – a feat he has now accomplished twice in his career. He achieved this astonishing accomplishment without the benefit of his star receiver, Tyreek Hill, who had been traded to Miami.
Taken as a whole, it is clear that Patrick Mahomes is nothing short of sensational, and his remarkable skill and talent have helped to transform the Kansas City Chiefs into one of the most powerful and respected franchises in the NFL today. Anything he adds to his impressive resume will cement his status as one of the greatest.