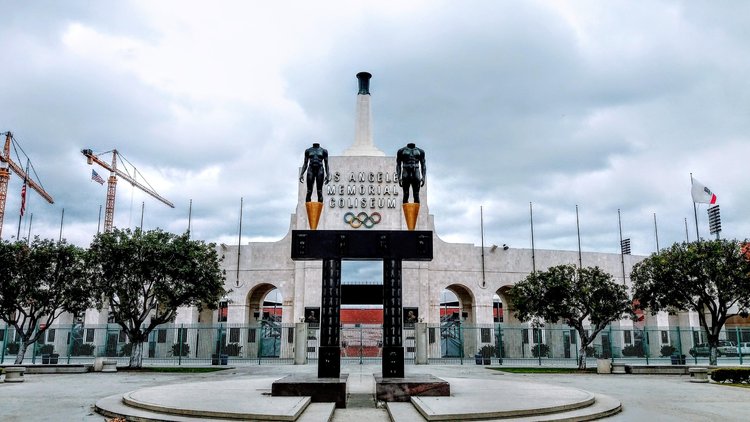 Highly-touted QB Caleb Williams chose Lincoln Riley and USC. What does it mean for the landscape of college football?
Lincoln Riley shocked the college football world when he basically became the head coach for USC overnight. Soon after, questions about whether Freshman QB Caleb Williams would leave Oklahoma and possibly follow his former head coach, stay put, or choose another school.
After a period of time spent deciding his next move, ESPN's Pete Thamel reported on Tuesday that Williams officially transferred to USC and the new Trojan QB posted this tweet announcing his move.
Williams had a funky, up and down freshman season at Oklahoma. He started out as the backup to Spencer Rattler, who was a Heisman betting favorite and racking up NIL deals. When Rattler and the offense struggled to the point of him getting booed in Norman during a prime time game. Then-head coach Lincoln Riley had a decision to make.
The freshman QB was brought in as OU trailed Texas 28-7 in the Red River Rivalry. He was electrifying right away, making plays with his arms and legs that Sooner fans had been wishing to see all season. The potential and talent was clear, while he did put them in a better position then Rattler, they still were not able to win the other big games they needed.
I think Caleb's move to USC changes the dynamic of their team immediately. There were high expectations obviously, but with a grain of salt granted this will be year one for Riley.
Williams is a high caliber, elite quarterback, and in a conference that is not stacked with tons of elite teams he could flourish and that could put USC in a position they thought might not happen for a year or two.
Will it change the immediate landscape of college football? Time will tell, but with a player like Williams almost certainly on his way to Southern California, the possibilities are endless.

Follow us on Twitter @MultiplicityMG and check out the latest episode of College Football Weekly!