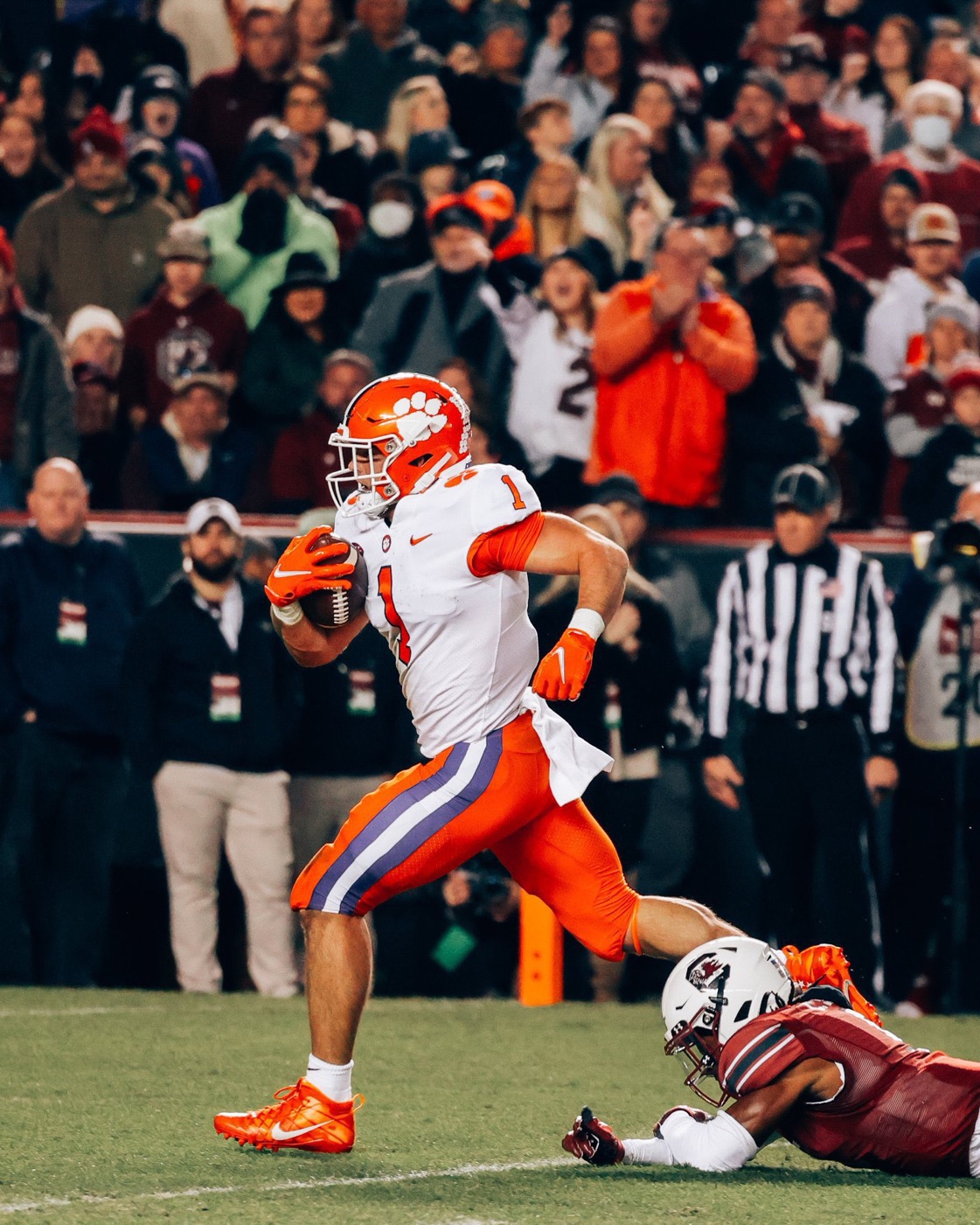 Clemson football went 10-3 last season, and that was considered a "down year." Jokes have been made; people are downplaying the impact they've had and trying to dig their graves. Clemson isn't done just yet, and they deserve more respect and credit than any other school not named Alabama. The Tigers have an 89-10 record since the start of the 2015 CFB season. 
Dabo Swinney hasn't been the greatest off the field, but on the field, he's turned around a football program that was in the mud. He took over the team in 2008 and improved every year. The team has won seven ACC Championships dating back to 2011.
At the very least, they have been the second-most dominant and consistent football program since 2014. No other school has challenged Alabama more. Clemson has six college football playoff appearances and went to four National Championship games, winning two. 
Last year they lost the first game of the season to the eventual National Champions, Georgia. A game they might have won if not for one mistake from quarterback DJ Uiagalelei.
They also suffered a six-point loss to NC State, where they win if Justyn Ross makes the catch in the endzone, and a loss to Pitt, the eventual ACC Champions. They would go on to win six straight games, including a blowout victory over Wake Forest and a bowl game win over Iowa State. 
Clemson managed to win ten games despite struggles from the starting quarterback and young, inexperienced skill players. This season those inexperienced players have gotten better, they've added more talent, and their star-studded defensive line all came back.
The self-proclaimed Avengers (the 2018 class of defensive linemen called themselves the Power Rangers) Bryan Bresee, Myles Murphy, Tyler Davis, Xavier Thomas, and KJ Henry will be wreaking havoc up front. That allows Jeremiah Trotter and Trenton Simpson the freedom to make plays all over the field. The secondary is older and should be able to make a real impact this season. 
Will Shipley is a darkhorse Heisman candidate, DJ Uiagalelei is headed into his second year starting, and the receiving core of Beaux and Dacari Collins, EJ Williams, Brannon Spector, and Joseph Ngata should all have taken a leap.
𝟭 𝗱𝗮𝘆 until #ACCFootball is back!

We're going to see some seriously special Saturdays from Will Shipley this season! 🐅@ClemsonFB | @willshipley2021 pic.twitter.com/vEw7UuJi2T

— ACC Football (@ACCFootball) August 26, 2022
Shipley was compared to Christian McCaffery when he was in high school, and you can definitely see the similarities. He plays a lot like Travis Etienne, has home run speed, catches the ball out of the backfield, and lines up as a receiver. Etienne put on muscle to help him deal with the attributed hits, and Shipley has done the same.
It will be interesting to see who separates themselves as the number one receiver this season. Clemson has had some great receivers, such as DeAndre Hopkins, Sammy Watkins, Martavis Bryant, Mike Williams, Hunter Renfrow, Tee Higgins, Amari Rodgers, and Justyn Ross. These guys are looking to add their names to that list. Keep your eye on Beaux Collins, especially. 
The defense has been one of the best in the country since 2015 and will continue to be one, even without former defensive coordinator Brent Venables. Their offense is what will be the key to whether this team returns to prominence, competing for a championship, or just a top-15 team in the country.
DJ needs to be confident in his arm and ability. He's very talented but was hesitant and second-guessed a lot of decisions last season. If DJ isn't ready, Cade Klubnik will be called to step in.
I'm betting on Dabo and our program; they've moved past star players before, e.g., Deshaun to Kelly Bryant to Trevor Lawrence. Continue trying to dig Clemson's grave if you want. It didn't stop them before and won't stop them now.