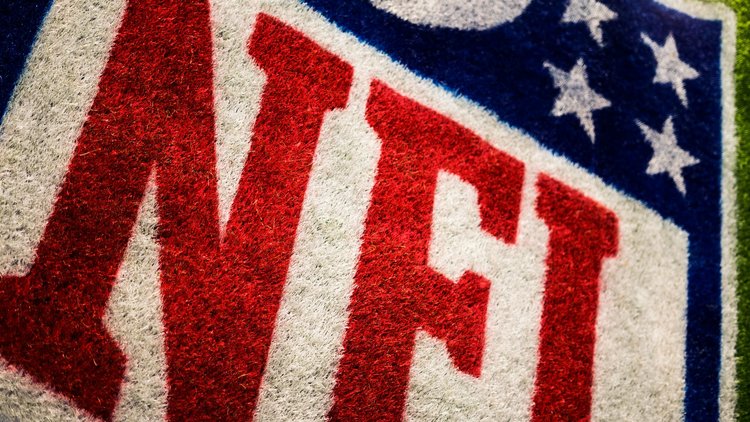 Check out what our experts predict the final score will be for each game during the Divisional round of the NFL playoffs.
Our NFL experts are back to give picks for the Divisional Round of the Playoffs. Here's how each of our writers fared with their picks in the Wild Card Round.
Alexa (Lexi) Wester: (5-1), Greg Waddell (5-1), Xavier Santos (4-2), Maxwell (Maxweezy) Millington (6-0).
—-
Bengals @ Titans, Saturday Jan 22. 4:30
Lexi: The Titans 12-5 record doesn't quite showcase what this 2021 season had in store for them. The losses against the worst teams in the league is what I cannot get past. Jets, Bears, and Texans (almost twice). This team has also pulled off six of their wins within one score. It's been rocky but can't ask for much more than finishing 12-5 without Derrick Henry.
Is there anyone cooler than Joe Burrow? The guy continues to not only impress me but remind me why I shouldn't bet against him. The Burrow-Chase connection is going to continue lighting fires to anyone in their path and that includes the Titans defense. I'm taking Burrow to the bank!
Score prediction: Bengals 35, Titans 23.
Greg: I said last week the winner of Bengals/Raiders would be my Good Mojo Dark Horse Playoff Run team this year, and I stand by it. Standing in Joe Burrow and JaMarr Chase's way are the Tennessee Titans…aka the Diet Bills.
What Tennessee lacks in winning pedigree and fun, watchable football, and star power (miss you, Derrick Henry), they make up for in….southern charm? Give me Burrow and the baby Bengals to earn their stripes.
Score prediction: Bengals 31, Titans 24.
Xavier: Both of these teams are extremely flawed. You could convince me of just about any outcome, and I'd believe it. You tell me the Bengals pick the Titan secondary to pieces and run Tennessee off the field, sure why not. You tell me the Titans defensive front dominates Cincy in the trenches and puts Joe Burrow in the torture rack, and I'd nod my head in agreement.
I don't trust either coach in late-game situations and both teams have a very low floor. I think this game comes down to who makes the head-scratching mistake to cost themselves the game. Because of his weapons, I think Burrow has a bigger margin for error so I'll give the Bengals the edge. If Tennessee is down late, I don't trust that their offense is built to march down the field and score.
Score Prediction: Bengals 27, Titans 21.
Maxweezy: This year's Titans are like the Anti-Dallas Cowboys. Tennessee had a winning record (4-2) against playoff teams this year and beat teams that had a winning record but missed the playoffs like the Saints, Dolphins and Colts (twice).
The Titans have playoff experience, they're well balanced and all indications are their game-changing running back, Derrick Henry, will be active. Cincinnati is the flavor of the week with a rising star QB, but I think Tennessee will remind everyone why they're the top seed in the AFC.
Score prediction: Titans 33, Bengals 17.
49ers @ Packers, Saturday Jan 22. 8:15
Lexi: I enjoyed watching the Niners knock the Cowboys out after only one round, but they need to rest up and be mistake-free against the Pack. Jimmy G isn't someone I can confidently say will lead this team to victory, but with Deebo out there catching AND running into the endzone, it's certainly possible.
There's never an instance where I will want the Packers to win. Being a diehard Lions fan, I simply want the opposite of that. With that said, I am sure Rodgers is going to give the performance of a lifetime. As much as I hate to say it, he's one of the most clutch QB's this league has ever seen; however, it won't be enough to solidify a victory.
Score prediction: 49ers 31, Packers 28.
Greg: Somebody please insert that clip of Aaron Rodgers on draft night talking about how the Niners organization will regret passing on him in the draft. And then follow that up with the clip of Aaron Rodgers singing acoustic guitar songs with Miles Teller and Shailene Woodley. And then insert a google image search result of "Who is the San Francisco 49ers starting quarterback?"
Score prediction: Packers 27, 49ers 13.
Xavier: From a gambling perspective, the Packers were a 3 point favorite during their first matchup and failed to cover the spread. The Packers laying 6 points in the rematch seems….ambitious. This game boils down to the Niner defensive front against the Green Bay offensive line.
The Niner secondary can be exposed but Aaron Rodgers will need a clean pocket in order to do so. David Bakhtiari may be returning for this game and his presence at left tackle could be a game-changer. Zadarius Smith is back from injury and should provide the Green Bay pass rush a much needed push.
The Niners will make enough defensive plays to keep it close but I think Rodgers does just enough to bring it home for Green Bay. San Francisco covers but the Packers win.
Score Prediction: Green Bay 20, 49ers 17.
Maxweezy: San Francisco beat Dallas as every expert on our panel (and many others) predicted. The ending was shaky, and a better QB and coaching staff most likely would have sent the 49ers packing.
Speaking of packing, Green Bay being able to play in a night game at Lambeau should be considered a cheat code. However, we know Aaron Rodgers' history against the 49ers isn't good (0-3 postseason record) and the Packers defense can't stop the run.
Still, I think Jimmy G being Jimmy G will be San Fran's undoing and A-A-Ron will finally get over the hump.
Score prediction: Packers 27, 49ers 24.
Rams @ Buccaneers, Sunday Jan 23. 3:00
Lexi: I'm happy for Matthew Stafford. I think the way he showed himself in the playoff game this past weekend was satisfying in the sense that Detroit fans always knew he was good, he just needed the environment and stacked offense to showcase it. I stated last week that in order for the Rams to win, Stafford needed to not turn his offense into "pick city" and that was correct. That's not the case against Tom and his Bucs though.
All these years we have been able to witness greatness in what is Tom Brady. Some can't wait for his retirement but I am still enjoying the show while it lasts. I don't bet against Brady in the playoffs. Plain and simple. He takes care of business even though it will be closer than he is comfortable with.
Score prediction: Bucs 45, Rams 34.
Greg: As a Detroit Lions fan and a Matthew Stafford apologist, I have spent YEARS throwing out this hypothetical to friends, family, bartenders, gas station employees, etc: If Matthew Stafford was the quarterback of the New England Patriots during the 2010s, how many Super Bowls would they have won? The answer, for the record, is "as many as Tom Brady won".
This weekend we will find out if I am right. Stafford looked the part in his first playoff victory, but Brady and the Bucs aren't going out unless someone takes them out. Little does the world know, Matthew Stafford is a trained assassin. Instant classic incoming.
Score prediction: Rams 42, Bucs 38.
Xavier: The Rams were my preseason pick to make it out of the NFC and I haven't seen enough to change my stance. The Eagles laid an absolute egg last week and laid down for the Buccaneers. Betting against Brady is usually a foolish proposition but the Bucs are hobbled and face a real test in Aaron Donald and Von Miller. We all know the cliché, you beat Brady by pressuring him up the middle. Well, Aaron Donald seems pretty well suited to do just that.
Additionally, the Bucs secondary is the team's most glaring weakness and will be stress-tested by Odell Beckham, Cooper Kupp, and Van Jefferson. If Stafford protects the football and can connect on a few downfield throws to his playmakers, the Rams will be one win away from a Super Bowl appearance.
Score Prediction: Rams 30, Bucs 24.
Maxweezy: When these two teams met in Week 3 at SoFi Stadium, the game wasn't nearly as close as the 34-24 final score indicates. The Rams weren't a good matchup for Tampa Bay and I don't think that has changed now. The Buccaneers' offensive talent has been diminished with Antonio Brown released from the team and injuries to wide receiver Chris Godwin, running back Leonord Fournette, and offensive linemen Tristan Wirfs and Ryan Jensen.
You can beat a team like the Eagles and a QB like Jalen Hurts shorthanded, but the Rams ain't the Eagles and Matthew Stafford definitely ain't Jalen Hurts.
Score prediction: Rams 38, Bucs 21.
Bills @ Chiefs, Sunday Jan 23. 6:30
Lexi: Everyone knew what the Chiefs were going to do to the Steelers. Now, the question remains, can they execute the same way against the Bills? I don't believe so. Mahomes may have all the offensive weapons to win a Fantasy Super Bowl, but it won't work against the number one defense in the league in real time. We saw how their last matchup ended in 2021. Buffalo won in Arrowhead by a whopping 18 points. It doesn't look promising for the Chiefs in 2022, either.
Bills Mafia, stand up! All those years of resentment and anger built up by Buffalo was unleashed like wildfire onto Belichick and the Patriots last Saturday. The Bills needed to find their identity in the run and have been able to account for it through their quarterback. Josh Allen has been on a monstrous tear these last handful of games and if they play like they did against the Pats, have mercy on the rest of the souls they face. It's not going to be pretty.
Score prediction: Bills 34, Chiefs 27.
Greg: It's robbery of football fans everywhere that this isn't the AFC championship. The Bills are arguably the best team in football, they've won 7 straight games, there's the revenge factor from last year's playoff loss, and Josh Allen has reached superstardom. But folks, this is Patrick Mahomes.
I've wondered all year if Mahomes and the Chiefs got bored during the regular season. 404 yards and 5 TDs in the wildcard game later, and I think I have my answer. When the Chiefs play to their ceiling, there hasn't been a team in the league that can match them in three seasons. The Bills are close…but not there yet.
Score prediction: Chiefs 30, Bills 27.
Xavier: I've changed my mind on this game more times than I can count. For the Bills, it comes down to Josh Allen and his ability to beat teams in multiple ways. You want to play man-to-man and turn your back to him? He'll tuck and run and dare you to tackle him in space. You want to play a coverage zone scheme? He'll hand the ball off to Singletary or hit his WRs in stride on short slants and crossing routes and let them rack up yards after the catch. You can play the perfect defensive snap against Allen and still give up chunk yardage.
The same has been said about Mahomes, but his toe has prevented him from using his legs in certain situations. He can still tuck and run but he doesn't pose the same threat that Allen does on the ground. My heart tells me this Bills team is for real and can beat anyone. My mind tells me that if both teams bring their A game, no one can beat the Chiefs at their peak.
Because of that, I lean towards Kansas City.
Score Prediction: Chiefs 34, Bills 27.
Maxweezy: The Chiefs looked great in their tune up game against Pittsburgh. However, it was only after Defensive Player of the Year hopeful T.J. Watt returned a fumble for a touchdown in the second quarter that Kansas City's offense finally woke up.
The defending AFC champs can't afford a slow start again. Buffalo's defense finished the year as the NFL's top pass defense, total defense, and scoring defense and their offense is clicking at the right time. I don't care what you think of the Patriots, putting up 47 points on a Bill Belichek coached defense is a great accomplishment. The Chiefs have earned our trust, but the Bills have earned our respect.
Score prediction: Bills 27, Chiefs 23.

Follow us on Twitter @MultiplicityMG