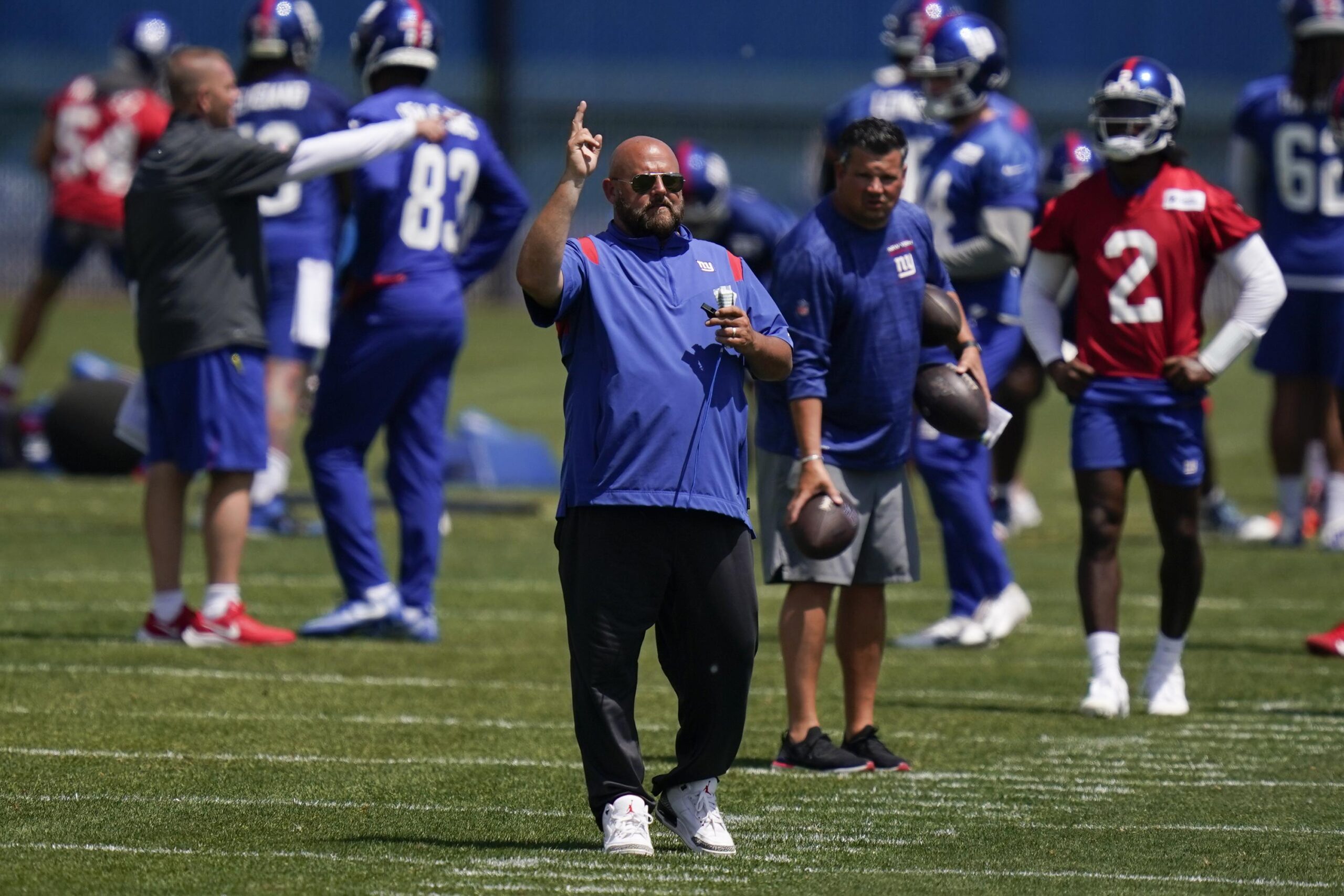 It's the dawn of a new era for the New York Giants. Once a proud NFL franchise rich with history, the Giants have been mired in mediocrity for the better part of a decade. The future doesn't seem as bleak as years past, heading into the 2022 season. John Mara finally rid the organization of the egotistical parasite known as Dave Gettleman. And the Joe Judge experiment, which was a colossal failure, is finally over. 
Enter first-time general manager Joe Schoen and first-time head coach Brian Daboll. In their first offseason with the Giants, the two have done an excellent job of removing the toxicity left behind by the old regime and changing the culture. The fanbase and players alike are experiencing a level of excitement that hasn't been felt since Eli Manning held up the Lombardi trophy in the Canyon of Heroes eleven years ago. 
Don't get it twisted, though. While the future looks better than it did eight months ago, this team still has a lot of question marks. Whenever a franchise changes front office personnel, no player is safe, regardless of the length of their contract. When you bring in a new coaching staff, mistakes are bound to be made because virtually every player is learning a new system with new terminology. 
Starting tonight with a matchup against the New England Patriots, the Giants have three opportunities to get live game reps and work out as many kinks as possible. Coach Daboll and his coaching staff must take full advantage of the preseason to see what they have in this team and learn to play to its strengths. 
With the regular season opener against a formidable Tennessee Titans team just one month away, let's take a look at some key questions the Giants will look to answer this preseason.