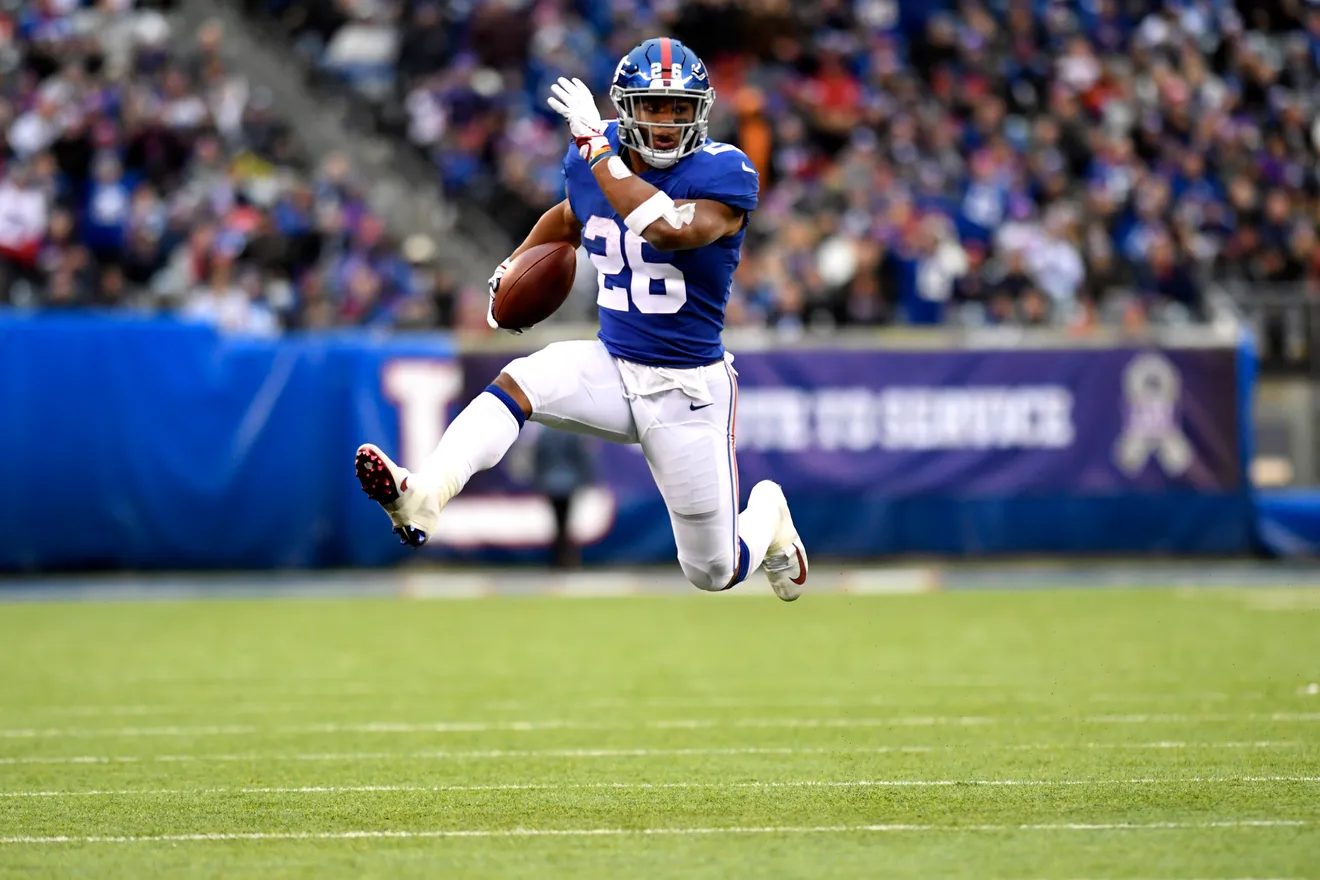 Can the New York Giants once again rely on Saquon Barkley?
Saquon Barkley has dealt with a multitude of leg injuries since lighting the league on fire during his rookie season. After accumulating 2,028 scrimmage yards as a rookie, Barkley has amassed just 2,391 total yards in the three years since.
Last year was the healthiest he's been since the 2019 season, but he looked like a shell of himself, averaging just 3.7 yards per carry and 6.4 yards per catch.
While injuries are a significant factor in the steep decline of his production, missing games hasn't been the only reason. Granted, last season, it was apparent he lacked confidence and trust in his knee, but Barkley has never shown a desire or willingness to run between the tackles and settle for a short gain.
In a game of inches, this mindset is unacceptable. It's hard to trust him in short yardage territory, and his eagerness to turn every rushing attempt into a big play has often resulted in a loss of yards. 
In addition to everything mentioned above, pass protection is an area of his game that has always been a weakness of the former Nittany Lion. His inability to pick up blitzes and protect his quarterback has forced him to watch from the sidelines on third & fourth down more often than not. The good news is that new head coach Brian Daboll has raved about Saquon's explosiveness and willingness to work on his pass protection. 
Workin' on the weekend like usual 😤 pic.twitter.com/kgkknxZx9F

— New York Giants (@Giants) August 7, 2022
Barkley has been adamant all offseason that he wants to be as versatile as possible and is willing to do anything he can to help this team win games. In Daboll's system, Barkley and the receivers have been lining up all over the field. This new offensive system should open up the field more for New York's skill players and allow the Giants to take advantage of Barkley's playmaking ability.
Barkley's injuries and lack of production have led to the Giants not offering him a contract extension but instead letting the former second overall pick play out the final year of his rookie deal. The Giants desperately need the 25-year-old running back to return to form if they are going to make significant strides this season.
More importantly, Barkley needs to show he's still capable of being an elite playmaker and game-changer if he wants to sign a lucrative contract next offseason, whether with the Giants or another NFL team.