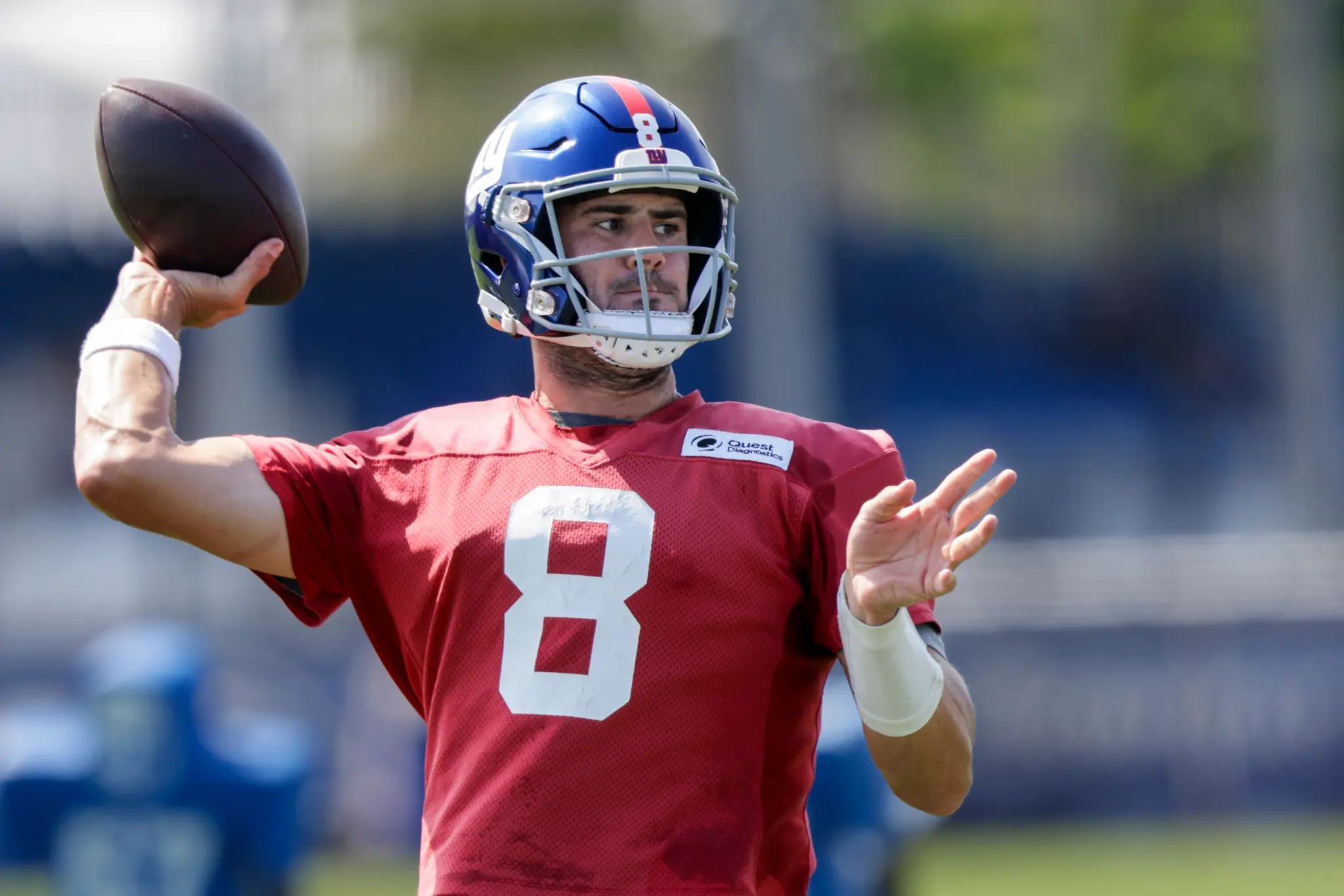 Can Daniel Jones evolve into a franchise QB for the New York Giants?
Daniel Jones has been under constant scrutiny since former general manager Dave Gettleman shocked the world and drafted him sixth overall in the 2019 NFL Draft. Jones was immediately donned the heir apparent to the two-time Super Bowl MVP Eli Manning.
Playing under the bright lights of New York and constant pressure from fans and the media, Jones had a solid rookie campaign throwing for 3,027 yards and 24 touchdowns, along with 279 rushing yards and two rushing touchdowns in 12 starts. Unfortunately, everything has been downhill since. 
Over the last two seasons, Jones has combined for 21 passing touchdowns and 17 interceptions. To make matters worse, the Giants have only won 12 of Jones' 37 career starts and have missed the playoffs all three seasons. 
He's had difficulty staying healthy, missing eight games over the last two seasons and playing hurt in countless games. Jones has also been ineffective in taking care of the ball in his young career. Through his first three seasons under center, he has an eye-popping 57 turnovers.
Indeed, you can point the finger at the receivers for some of his interceptions, as quite a few were the result of dropped passes. Still, too many possessions have ended with a turnover due to Jones making silly fundamental mistakes, as evidenced by his 36 fumbles (28 lost). 
Yes, Jones is the centerpiece for many of the Giants' offensive woes, but he's not all to blame. Giants co-owner John Mara has said that the organization has done everything to "screw this kid up." Despite entering just his fourth year in the NFL, Jones is now playing for his third head coach, fourth offensive coordinator, and second general manager. 
In addition to all the coaching and front office changes, many of Dj's weapons have missed significant time due to various injuries. Over the last three seasons, Sterling Shepard, Saquon Barkley, Evan Engram, and Darius Slayton have missed a combined 56 games.
Also, after signing a very lucrative contract as a free agent, Kenny Golladay missed numerous practices and three games while finishing the season with career-lows in yards per reception (14.1) and touchdowns (0) in his lone season with the Giants.
Equally as important, there has been little to no consistency in the offensive line. Whether it be due to injuries or former head coach Joe Judge using a "by committee" approach, there has been very little chemistry up front, and the O-Line has struggled to keep Jones upright.
The new Giants brass elected to decline the fifth-year option on Jones' rookie deal, leaving him to play out this season with his future in doubt. The Giants brought in veteran QB Tyrod Taylor this offseason. Over the past few weeks, there have been rumors New York has expressed interest in acquiring Jimmy Garrapolo and has been in contact with his agent.
Although the current regime isn't the one that drafted Jones, coach Daboll has a reputation for developing quarterbacks and is often credited with turning Josh Allen from potential bust to superstar.
With what's expected to be a loaded QB class in the 2023 NFL Draft, all signs point to the Giants moving on from Jones unless he can do a complete 180 this season. His first chance to earn general manager Joe Schoen's trust is in the preseason opener against the New England Patriots this Thursday.