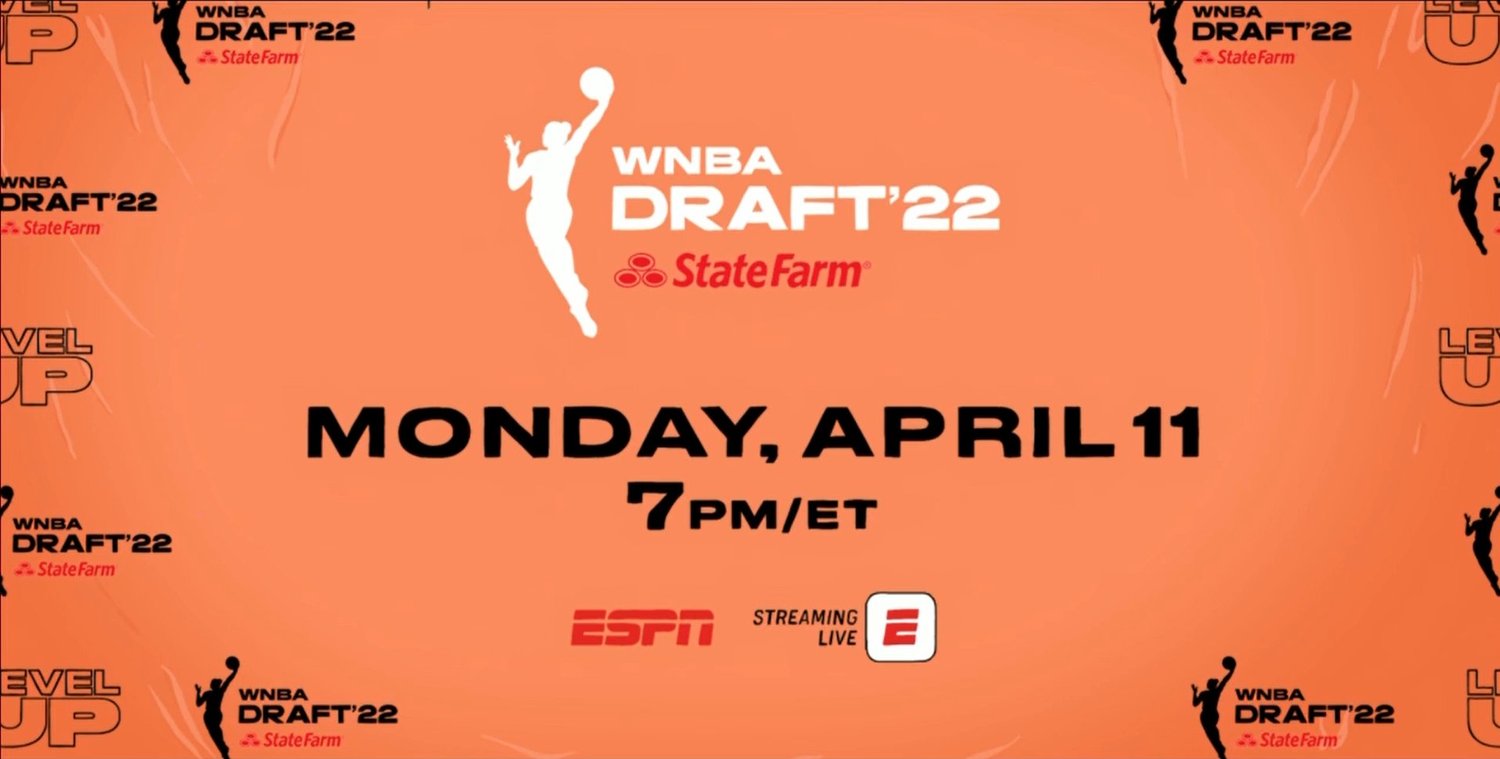 This is the first mock draft I have ever done. It will be a mix of both what I've watched, who I feel is the better player and the best fit for the team that is picking. The top two picks are basically a certainty. With Rhyne Howard and NaLyssa Smith, it just comes down to who goes one and who goes two.
There are plenty of talented players in the draft, but as we know, there are only 144 spots in the W. There are 101 players who declared for the draft, with just 36 draft picks to be made. This is the sad, unfortunate truth about the draft and the W right now, although expansion seems to be on the horizon. But until then, we have about 60 players every year realizing their dream may not come true strictly because there's just not enough spots.
I will be drafting the first two rounds.
The Mystics traded the number one pick to the Atlanta Dream for their number three and fourteen picks.
With the first pick, the Atlanta Dream select Rhyne Howard, 6'2 Guard/Forward
Rhyne Howard has been projected to be the number one pick for the last two years; with Atlanta trading up, she fits best with what they need. They need a perimeter scorer, a prolific shooter, and versatility on the wing. Her talent, potential, and accolades are off the charts. One thing that causes precaution for some is her lack of motor at times. It doesn't always look like she wants to play hard. But if that is proven to be untrue, she is likely the best player in this draft in terms of skill and talent. The three-time All-American averaged 20.5 ppg and 7.4 rpg.
2. Indiana Fever select NaLyssa Smith, 6'4 Forward
If the Mystics kept the number one pick, I had NaLyssa going there. I think her game and motor are a huge positive for the team that gets her. She's great in the post, works hard defensively, and has continued to improve shooting the ball. The Fever haven't been the greatest at drafting top picks in the last three years, so let's hope they don't mess this one up too. Smith averaged 22.1 ppg and 11.5 rpg.
3. The Washington Mystics select Naz Hillmon, 6'2 Forward
I'm high on Naz due to how hard she works and how much she did at the University of Michigan, and I just feel she has the potential to be one of the best players in this draft. She doesn't quite have a jump shot yet, but on a team with all the shooters the Mystics have, that will not be an issue. She's fantastic in the post and a great rebounder for an undersized forward. She is the first player in Michigan program history, men or women, to score 2,000 points and grab 1,000 rebounds. The two-time All-American averaged 21.0 points and 9.6 rebounds.
4. The Indiana Fever select Elissa Cunane, 6'5 Center
Players like Shakira Austin are projected higher, but if they Fever take Smith, that could clog up the paint a bit with two players mainly in the post. Cunane can step out and shoot the three, 41%, which opens up space and the paint for Kelsey Mitchell and Smith. She is very skilled in the post as well, so both early draft picks can step out and give the other the space they need. She averaged 14.8 ppg and 7.9 rpg.
5. The New York Liberty select Shakira Austin, 6'5 Center
The Liberty need size and don't necessarily need a post player who can shoot with Natasha Howard, Stefanie Dolson, and Michaela Onyenwere all capable of shooting the three. They need a post presence as well, so getting a great post player would be a hell of a bonus. Her potential is through the roof; she averaged 15.2 ppg and 9.0 rpg.
6. The Indiana Fever select Emily Engstler, 6'1 Forward
The Fever need defense on the perimeter for all of the talented guards and wings in the W. She had at least four steals in eleven games this season and a few with 7. She tied a record for the most steals in a single tournament with 23. She has some to work on offensively, but with she brings defensively, you can certainly wait on that aspect of her game. She still averaged 11.9 ppg and 9.4 rpg.
7. The Dallas Wings select Rae Burrell, 6'1 Guard/Forward
As we all know, the Wings have more than enough post players, so while they could draft Satou's sister Nyara, it would be more rewarding to help Arike and Allisha Gray. They don't have enough "wings," so Burrell's versatility and scoring ability could help with that and take pressure off other players. She struggled with injury earlier this season but got closer to her normal self as the season ended.
8. The Las Vegas Aces select Nyara Sabally, 6'5 Forward/Center
With the departure of Liz Cambage the Aces could use some help up front. She won't be a huge factor right away on a team contending. She's very skilled on both sides of the basketball but does struggle with injuries. If she can stay healthy, she has the potential to be a starter for years to come on whatever team she is chosen by.
9. The Los Angeles Sparks select Kierstan Bell, 6'1 Guard
In all honesty, it would make sense for LA to trade the pick, considering they've made a lot of trades and signings this offseason. Those moves have filled the entire team pretty much. If there is one spot they could use help, it's on the wing, and Bell provides that. A flat-out prolific scorer who could score at all three levels. She averaged 22.8 ppg and 7.3 rpg.
10. The Indiana Fever select Christyn Williams , 5'11 Guard
Indiana traded their starting point guard of the future, Julie Allemand, to the Chicago Sky and cut Kysre Gondrezick. That leaves a hole for the point guard going forward, which is where Williams comes in. Williams offers shooting, playmaking, the ability to play multiple positions, and someone who will work on defense.
11. The Las Vegas Aces select Sika Koné, 6'3 Center
The Aces have great guard play and lost size in the off-season, as it seems they'd like to play a bit smaller and quicker. Koné's potential is off the charts and could end up being a huge asset for Vegas as they usher in their new era. It will take her time to be ready, but with A'ja Wilson on your team, you can choose to be patient.
12. The Connecticut Sun select Veronica Burton, 5'9 Guard
The best perimeter defensive player in women's college basketball the last few years would be a great get anywhere. But to go to a gritty, defensive Connecticut team is a match made in heaven. Her offensive game will grow, but her defensive ability will keep her in the league.
Second Round
13. The Las Vegas Aces select Destanni Henderson, 5'7 Guard
The Aces traded for two picks, meaning there was something they were looking for. Could be point guard depth. She has elite speed and quickness on both sides of the ball that can't be taught. However, she was coached by Dawn Staley, who was a great PG herself. Henny can be elite defensively and make plays offensively.
14. The Washington Mystics select Lorela Cubaj, 6'5 Forward
The Mystics could use some defense in the post, and Cubaj helps with that. She also offers the ability to pass from the post, averaging 4.3 assists per game, which coach Thibault would love. She has some things to work on offensively, but on this team, she isn't needed for that.
15. The Atlanta Dream select Olivia Nelson-Ododa, 6'5 Forward
Nelson-Ododa offers athleticism and passing that you can't find everywhere when looking for post players. She brings shot-blocking and a growing game offensively. She has the potential to be a much better player than she was in college, and she was really good there as well.
16. The Los Angeles Sparks select Evina Westbrook, 6'0 Guard
The Sparks may be full at guard, but Westbrook showed the ability to play and guard multiple positions while also being able to knock down the three. You can't pass on that type of player at this point in the draft.
17. The Seattle Storm select Lexie Hull, 6'1 Guard
It would be sort of a homecoming for the Spokane, Washington native, Lexie Hull. She could bring shooting, toughness, and stability to the guard spot off the bench. Jordin Canada left, but Briann January came in. January isn't a guard of the future though, and playing with the likes of Sue Bird and Jewell Loyd could help her.
18. The Seattle Storm select Jenna Staiti, 6'4 Center
The Storm could use some help in the frontcourt. Staiti provides shot-blocking, efficient post-scoring, and rebounding. The Storm are looking to contend with Sue Bird retiring after the season and Breanna Stewart re-signing for just one year. She may not play right away but could become an important piece if there are any injuries.
19. The Los Angeles Sparks select Queen Egbo, 6'3 Center
With the Sparks adding Cambage, the starting center spot is locked up. Adding depth to your center spot is never a bad idea, especially when there's someone like Cambage as the starter. A lot of things can happen. Egbo provides size, rebounding, and shot-blocking. Size is such an underrated need in the W.
20. The Indiana Fever select Nia Clouden, 5'8 Guard
The Fever need talent, and Clouden has an abundance of it. She can score with anyone from all three levels and shot 39% from three. She can also get her teammates involved, which is needed for a Fever team needing point guard play.
21. The Seattle Storm select Jade Melbourne, 5'10 Guard
Melbourne makes a ton of sense from a future and potential standpoint. Like I mentioned earlier, Bird retires after the season, so you want to find your point guard of the future. Hull can play multiple positions, but Melbourne is a natural at the point guard spot and could be their target.
22. The Minnesota Lynx select Kianna Smith, 6'0 Guard
The Lynx could use some wing depth, and Smith can bring that. She's very versatile in that she can provide energy, an improving offensive game, and high effort on the defensive end.
23. The Las Vegas Aces select Khayla Pointer, 5'7 Guard
The Aces are good at guard, but they did just release Destiny Slocum. Pointer could add to that spot and see how she fares with Henderson. She averaged 19 ppg, 6 rpg, and 5 apg at 5'7. She has speed and can heat up quickly. Her ability to rebound at her size could be pretty valuable.
24. The Connecticut Sun select Hannah Sjerven, 6'2 Center
Again, the Sun love defense, and Sjerven rose her draft stock by playing some top picks (Shakira Austin, NaLyssa Smith, and Naz Hillmon) in the tournament and more than holding her own. Austin shot 3-16, Smith shot 4-11, and made Hillmon work for every bit of her 17 points. She's an elite shot-blocker, and also shot 35% from three this season.
I wish these young ladies nothing but success and to go exactly where they are destined to be. They all have worked their whole lives for this day, and I hope it's everything and more than they dreamed it to be.