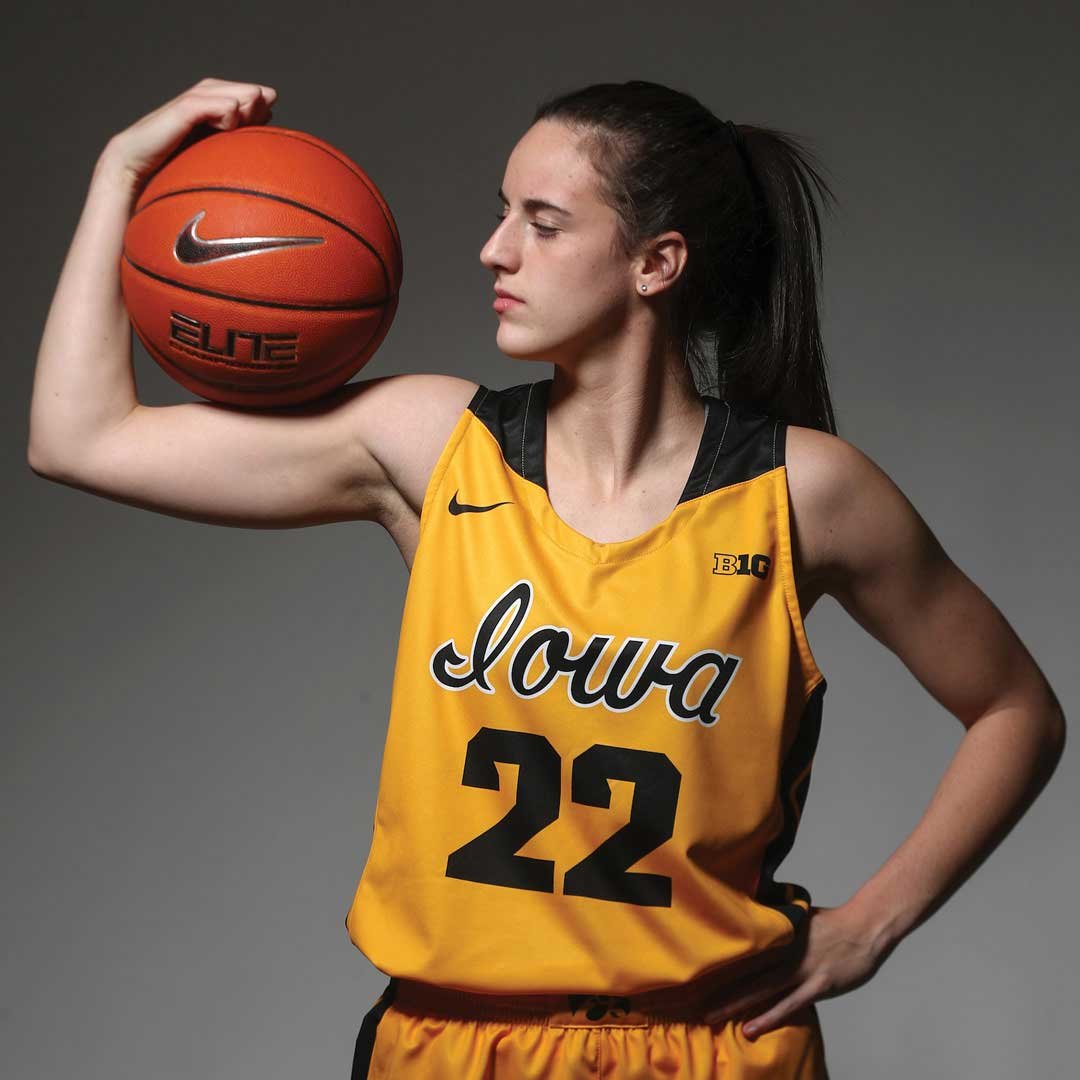 After an unforgettable freshman season, Caitlin Clark is shattering what many thought was her ceiling. No way she could be better than last year, right? She can't live up to the high expectations to do it all again, but why not? Can Clark push her team past the Sweet 16?
In her freshman season, she led the country in scoring, with 26.6 points per game, and fourth in assists, with 6.9 per game. Not to mention, one triple-double and twelve 30-point games. While diehard women's basketball fans knew Clark, the casual fan did not, but it wasn't long before they took notice. Now she is one of the most popular college basketball players in the country, and that includes the men's side as well.
Caitlin Clark pullled from the logo then did the Jordan shrug 🤷‍♀️

Clark finished with 43 and averaged a ridiculous 30.2 pts, 7.7 reb, and 9.1 ast in the month of January. pic.twitter.com/tp5gKaigRO

— B/R Hoops (@brhoops) February 1, 2022
Her play opened up questions for the NCAA to change the rule on women's basketball players being able to go to the WNBA. Unlike the NBA, the WNBA has requirements that doesn't allow a player to become eligible for the draft until at least their junior year.
What makes her brilliant isn't just her ability to shoot from wherever she wants, whenever she wants. Her vision is second to none. We've all seen the clips the last two seasons of her no-look passes, shooting from opposing logos, whether there's a hand in her face or not. It doesn't matter how many people are chasing her or trying to guard her; Clark is the definition of unflappable and unfazed.
Her most recent game sent Twitter ablaze after a 46 point-10 assist performance in Ann Arbor against #6 Michigan. While Iowa did lose, they were down two starters and fought the whole way.
If Caitlin Clark doesn't have your attention yet, she should 🤩#ThatsaW @espnW

(h/t @BenDiamond14) pic.twitter.com/tnjiTIegJR

— SportsCenter (@SportsCenter) February 7, 2022
Her sophomore season still has a few months to go, she has three 40-point games, five triple-doubles, and a Big Ten record of 18 assists in a single game. Clark is leading the country in scoring again, with 27.4 points per game. She also leads the country in assists per game (8.2) and total assists (173) in 21 games thus far.
Caitlin Clark is one of the most entertaining basketball players in the world, regardless of gender, regardless of pro or college. If Clark is playing basketball and you have the opportunity to watch, take it. She can do it all on the court, and she brings excitement to the sport that not many players can. She is what the young folks call, "different", "tough", and a "bucket".