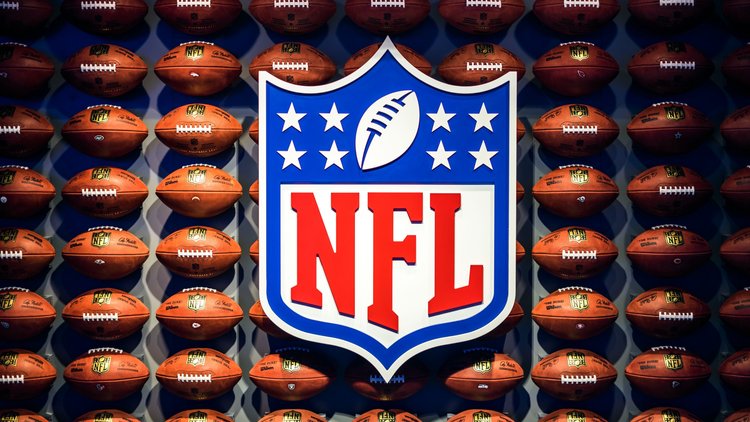 Check out what our experts predict the final score will be for the Super Bowl.
The road ends here. Our NFL experts are back to give picks for the Super Bowl. Here's how each of our writers have fared with their picks throughout the playoffs.
Alexa (Lexi) Wester: (WC: 5-1), (Div: 2-2), (Champ: 0-2), (Overall: 7-5).
Greg Waddell: (WC: 5-1), (Div: 3-1), (Champ: 1-1), (Overall: 9-3).
Xavier Santos: (WC: 4-2), (Div: 4-0), (Champ: 1-1), (Overall: 9-3)
Maxwell (Maxweezy) Millington: (WC: 6-0), (Div: 1-3), (Champ: 1-1) (Overall: 8-4).
———
Rams @ Bengals – Sunday, Feb. 13 – 6:30pm
Greg: There's a Bud Light that sits in my fridge. It has been alone tucked in the back right corner of the bottom shelf for the last 11 years. It traveled with me from my last college house in East Lansing to my first apartment in Kalamazoo, now to the house I live in with my wife. It has a sticky note taped onto it, wrapped securely with five layers of clear packing tape. The note reads: "DO NOT DRINK!!!! SAVING FOR LIONS SUPER BOWL"
When Matthew Stafford takes the field on Sunday, I will be emotional. He is my favorite football player of all time. I watched him play through four separated shoulders, a dislocated finger, a dislocated knee, a fractured hand, a fractured tailbone, a torn ligament in his thumb, and sprained ribs in his 12 years in Detroit. I watched him lead 34 fourth-quarter comebacks and 42 game-winning drives. I read about how he showed up to optional offseason film sessions at 5:00 in the morning, then returned home to take care of his daughters and tend to his wife as she recovered from a brain tumor.
I watched him lead the Detroit Lions…the f***ing Detroit Lions to the playoffs the season immediately following Calvin Johnson's retirement in the middle of his prime. I watched him fall victim to an inept ownership group, horrendous run games, utterly absurd coaching hires, and the myriad of other problems that have plagued and will forever plague the football franchise in Detroit. I waited and waited and waited for him to publicly complain or demand out via trade…who could blame him? That moment never came.
Finally, the franchise showed him some mercy and sent him to Los Angeles. He thanked Detroit. Eight months later, he finds himself playing a home game to win the Super Bowl.
In some ways, Joe Burrow is everything Lions fans had hoped Matthew Stafford would become in Detroit. A likable, genuinely great guy who just so happens to be a generational talent whose individual special aura is enough to propel a broken organization into glory. Bengals fans have had to wait just two seasons to see Burrow carry the Bengals up the mountain. Lions fans are still waiting.
I don't believe in fate in sports. I believe that the team that was better when the clock hits zero wins the game. I don't know if that will be Matthew Stafford and the Rams on Sunday. I don't know if I'll ever get to drink that beer in my fridge before I die. But I know one thing I'm damn sure of…I'm happy for #9.
Score Prediction: Rams 28, Bengals 27.
Xavier: Joe Burrow has done the impossible by making the Cincinnati Bengals cool. As someone who has spent time in Cincy, equating that particular city with coolness is a bigger upset than what the Bengals pulled off two weeks ago. Jamar Chase is cool. The Bengals are the lovable underdog and every part of me wants them to win. And yet, I just don't see it.
I can't help but think Aaron Donald and the rest of that Rams defensive front is going to wreak havoc on Cincy's offensive line. Unless that offensive line can hold up, many of those slow to develop routes down the field will be rendered useless. The Bengal's path to victory involves jumping on the Rams early and keeping the Rams off balance once they have a lead. If Cincy is going to employ a similar strategy to the one used early in the game last week, I don't see that happening.
The Bengals' offensive game plan was 3 yards and a cloud of dust on 1st and 2nd down, then hope Burrow can make throws on 3rd down. I wouldn't want to put Burrow in many 3rd down situations against Aaron Donald. Sacks are absolute drive killers and the reason why a top heavy Rams defense is able to keep them in games.
Outside of Ramsey, the Rams secondary is bad. The safeties struggle to cover in space. The cornerbacks struggle in single coverage. Teams capable of blocking the Rams front have found success but Cincy's offensive line is amongst the worst in the league. Look no further than last year's Super Bowl to understand how a poor O-line can cause an offense to implode.
For that reason, I am sticking with my preseason pick to win the Super Bowl.
Score Prediction: Rams 27, Bengals 21.
Maxweezy: There's one thing that I just can't get over and it's bothering me. The Bengals have survived having arguably the worst offensive line and secondary of every team that made the playoffs. In the divisional round, Cincinnati overcame nine sacks given up against Tennessee by intercepting Ryan Tannehill three times.
In the AFC Championship, the Bengals only allowed one sack and the defense held the high-powered Chiefs offense to THREE points from the third quarter until the end of the game.
Make no mistake, Joe Burrow and Ja'Marr Chase are the straws that stir this drink, but I can't wrap my head around how third year head coach Zach Taylor has coached the rest of the roster to play at such a high level up to this point.
On the other hand, we've known how good the Rams are all year. From key acquisitions in the offseason and before the trade deadline, to overcoming their bugaboo by defeating the 49ers for the first time in seven attempts and solid play down the stretch from Matthew Stafford, Los Angeles has earned their preseason title of Super Bowl contender.
I think the Bengals have the league's attention moving forward and Joe Burrow has it's respect but I'll take the known commodity for this game. Sean McVay, Cooper Kupp, Andrew Whitworth and Aaron Donald have Super Bowl experience; Matthew Stafford, OBJ and Jalen Ramsey are hungry, talented veterans with something to prove.
All of that in addition to the game being played in the Rams' home stadium makes this feel like a layup for Los Angeles.
Score Prediction: Rams 33, Bengals 29.
Lexi: What a wild ride these playoffs have been. I can say I had a hunch the Rams would make it to the Super Bowl in the beginning of this season, but that feeling dwindled about halfway through when I kept seeing Stafford make the same mistakes he tended to do in Detroit. I figured it would come to an end in each playoff game, too.
It's bittersweet watching Stafford make it here with a different team than the Lions. My heart hurts watching it, to be honest. I will also say I have had a difficult time comprehending being told I'm a bad fan if I don't root for Stafford and the Rams to win it all. Telling me what to do never sits right with me.
Listen, if he wins, I will feel nothing but happiness for him. He gave his all through injury and despair for 12 years for Detroit. I just have an issue with McVay winning it as well. I think he has been bailed out by his team in many situations this season, capitalizing with the NFC Conference Championship game. Sean did not deserve that win, thankfully he had clutch Matthew Stafford down the stretch.
The nation seems to not be able to (emphasizing myself) not get enough of Joey B, aka Joe Brrrr, aka Joe Sheisty, aka Joe Cool, aka Joey Franchise. Is there a dude on this planet with more swag than this man? I'll answer it for you, no. This man led his team to the Super Bowl having a terrible offensive line. Imagine what is going to happen if they build it up? Domination of the future. That's besides the point.
I can say I am surprised the Bengals have made it this far, but I am not giving up on them now. Also, already being the coolest locker room in the NFL, Joe Mixon has taken this team's swag levels to new heights when he dubbed Burrow, Ja'Marr Chase, Tee Higgin, Tyler Boyd and himself as the "Fab Five".
Being the passionate Michigan fan that I am, I am obliged to claim them my team for this game. I will be shamelessly pulling out my Chad Johnson jersey I purchased in 2007 and pacing around my living room watching one of the greatest games of the year.
I don't think it will be a high scoring matchup, both franchises seem dialed in and I think we are going to get a great matchup. WHO DEY, BABY!
Score Prediction: Bengals 27, Rams 24.


Follow us on Twitter @MultiplicityMG