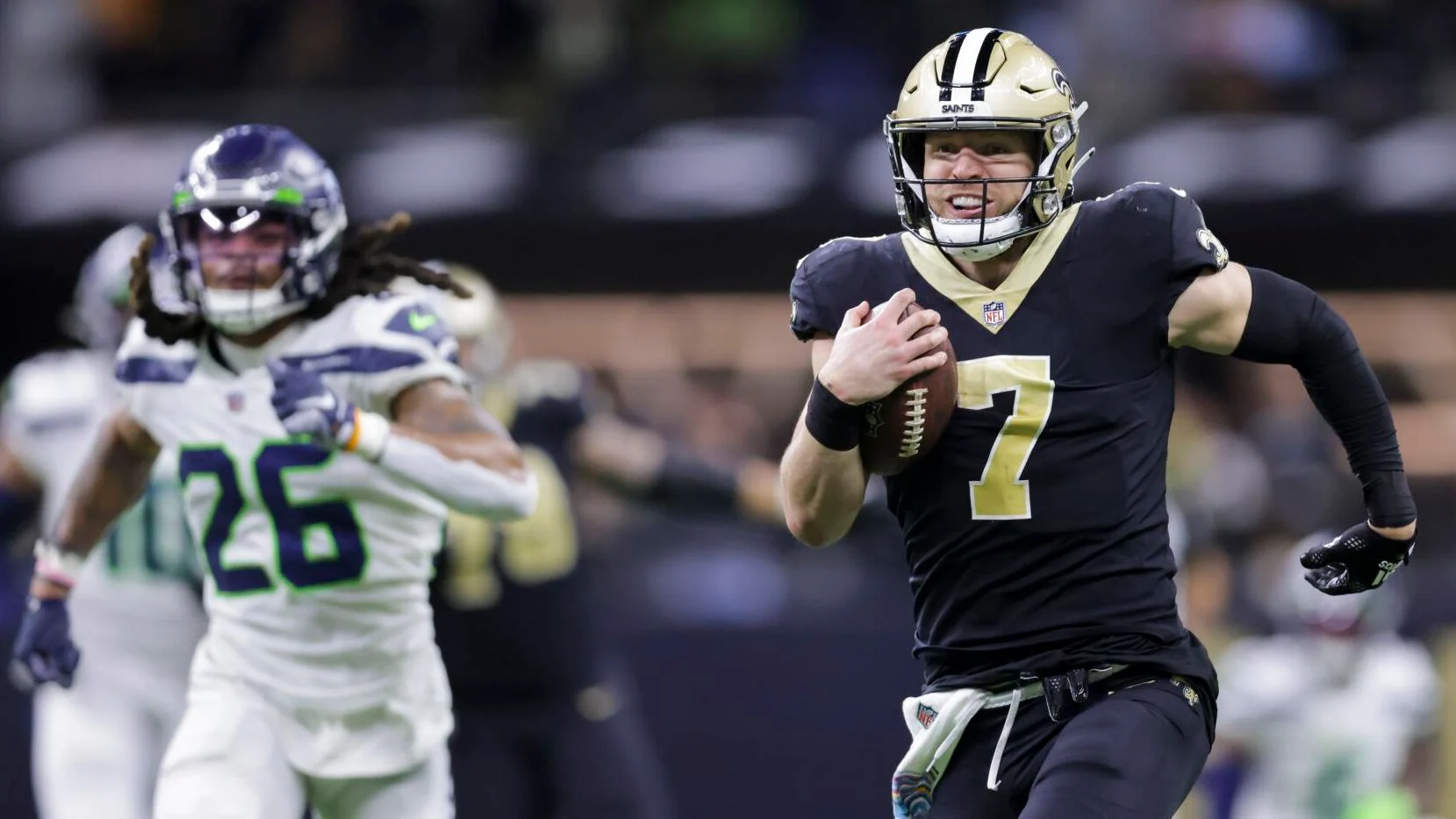 Another weekend of CFB and NFL, another week of heartbreak and destruction for many fans and gamblers across the world. Personally, my weekend was full of bad beats and way too much tequila. I don't know what they put in those margaritas over at Cilantro, but I'm never going back there. Being black-out drunk by 10 pm is not it. 
Yes, this is an NFL newsletter, but my weekend was full of heartbreak and mourning due to baseball. My beloved New York Mets, who have tortured my soul for the last 20-something years, led me to believe this year would be different. But it wasn't. It is not any different from the years of humiliation and coming up short year after year.
I had the luxury of watching them fall flat on their faces while getting shutout 6-0 in a win-or-go-home situation, all while recovering from the worst hangover of my adult life. Being a Mets fan is disgusting, degrading, and humiliating, but I'll still be here next year, the year after, and the year after, cheering the team on and hoping for a taste of glory. 
At least USC remains undefeated, but I was already too drunk to really comprehend what was happening at that point. The Giants beat up the Green Bay Packers in London and are now in a four-way tie for the second-best record in the NFL. But the Mets tore my heart out and ripped it to shreds.
The best thing that happened this week was finding out Monday morning that I won The Biggest Loser, and I can finally get my revenge on vaccinated Michael Porter Jr with food addiction for making me drink a 4Loko. Make sure you tune in to see what I got cooked up for him and Cooper Rush's life partner. 
Enough of me crying and bragging all at once; let's get to the real reason you clicked on the link.
NFL WEEK 5 RECAP
Indianapolis Colts v Denver Broncos
This was by far the worst game all season. Both offenses looked terrible, and neither team could find the endzone. You would think Russ learned from his mistake in the Super Bowl, but once again, he elected to throw the ball on 4th and goal with the game on the line.
The worst part is that this game went into overtime. There were 12 punts, 7 field goals, and ZERO touchdowns in this TNF matchup. The only good to come from this game being played were the jokes circulating on Twitter afterward. 
New York Giants v Green Bay Packers
Once again, it was a tale of two halves for the Giants. They trailed the Packers 20-10 at halftime, but after making some adjustments, they outscored the Packers 17-2 in the second half. The only points the Packers "scored" in the second half came when the Giants intentionally got a safety while trying to run out as much time as possible before giving the ball back to Rodgers and co.
New York has been outscored by opponents 54-33 in the first half of games, but they're outscoring opponents 60-39 in the second half. In fact, they've only gotten outscored in the second half once all season, and it just so happens to be the only loss on their record. Despite consistently getting off to slow starts, the Giants are now 4-1 on the season. 
Detroit Lions v New England Patriots
The Lions stink, and Dan Campbell deserves to be the next head coach fired. This whole organization is a dumpster fire. Detroit really got cooked by a bunch of 4th round picks and undrafted players.
The Patriots have a terrific defensive unit, but losing to a team 29-0 that is starting a backup rookie QB drafted in the fourth round, a backup running back that was also drafted in the fourth round, and an undrafted WR that probably wouldn't be on the field if he was on a different team, is just DISGUSTING! The Lions should be sold, relocated, or maybe even relegated to playing in the Canadian Football League.
Pittsburgh Steelers v Buffalo Bills
After struggling to put points on the board the last two weeks, the Bills got back on track this past Sunday. Josh Allen had an MVP performance, rushing for 42 yards and throwing for 400 yards with four touchdowns. Rookie Kenny Pickett threw for 327 yards in his first start for Pittsburgh, but the Bills dominated and held the Steelers to just three points. 
Los Angeles Chargers v Cleveland Browns
This was an old-school type of game. Both teams relied on their defense and the run game, as neither quarterback was impressive. The Browns had a chance to win it but missed a field goal with just under a minute left in the game, and the Chargers improved to 2-1 on the road. 
Chicago Bears v Minnesota Vikings
Minnesota scored 21 points in the first half, but they struggled to do much of anything offensively in the second half and let Chicago back in the game. The Vikings forced a fumble with one minute left in the game to protect the seven-point lead and remain undefeated at home and in division games. 
Seattle Seahawks v New Orleans Saints
Taysom Hill stole the show on Sunday. He had arguably one of the most entertaining performances all season. Hill rushed for 112 yards and three touchdowns on just nine carries, and he also threw a 22-yard touchdown. While Hill was the star of the show, his co-star Alvin Kamara had a helluva day himself. AK41 rushed for 103 yards to go with 91 receiving yards.   
Miami Dolphins v New York Jets
I learned two things from this game. Neither defense is as good as I thought they were. And the Jets might have something special in Breece Hall. Yes, the Jets held the Dolphins to under 300 total yards and just 17 points, but Teddy Bridgewater only played one snap, and they let bumass Raheem Mostert get his first 100+ rushing yard game since Dec. 1st, 2019.
The Dolphins allowed four different Jets players to rush for a touchdown. Breece Hall racked up 197 yards from scrimmage on just 20 touches. The Jets led this game from wire to wire and have now won two consecutive games and their first game in Met Life. 
Atlanta Falcons v Tampa Bay Buccaneers
Did anybody else notice that Tom Brady didn't make any comments about "bad football" until he stopped playing poorly? Nonetheless, Brady put on another vintage performance, but the Bucs struggled to score points. Atlanta tried to rally late in the game scoring all 15 of their points in the fourth, but they fell short, losing 21-6. The Falcons were called for two costly penalties on third down to extend the Bucs' final drive and allow them to run out the clock. 
Tennessee Titans v Washington Commanders
Both these teams stink, but at least the Titans have Derrick Henry. The Commanders have Carson Wentz, who once again had a costly turnover in a game that Washington could've won. He had another 300+ yard game, but he also fumbled three times and threw an interception on third and goal when he had a chance to take the lead with a few seconds left in the game. 
Houston Texans v Jacksonville Jaguars
Jacksonville's offense has been up-and-down all season, and Trevor Lawrence has yet to live up to the hype that made him the number-one overall pick in last year's draft. He has 8 touchdowns and 5 turnovers on the season. The Jags had their lowest-scoring output of the season, Dameon Pierce had another solid game, and the Texans finally got their first win of the season. 
San Francisco 49ers v Carolina Panthers
As expected, the 49ers dominated this game from start to finish. The 49ers scored at least seven points in every quarter and had their highest-scoring output of the season, dropping 37 points on Carolina's head. San Francisco recorded 6 sacks and returned an interception for a touchdown. Jimmy G had his best game of the season, and Baker Mayfield continued to stink it up before leaving the game with an injury.
Dallas Cowboys v Los Angeles Rams
Cooper Kupp was spectacular as always, with his fourth 100+ yard game in the first five games of the season. Unfortunately, Staffinfection sucks and turned the ball over three times while the Rams were on the receiving end of yet another ass whooping. Cooper Rush had his worst performance of the season but is now 5-0 as the Cowboys' starting quarterback. 
Philadelphia Eagles v Arizona Cardinals
Neither quarterback played well, but Hurts did rush for two more touchdowns giving him six on the season and at least one in four of five games. The Cardinals had a chance to send this game to overtime but missed the game-tying field goal with 17 seconds left in the game. The Eagles struggled but remain undefeated as they head into an NFC showdown with the Dallas Cowboys next week. 
Cincinnati Bengals v Baltimore Ravens
In a hard-fought back-and-forth game, the Bengals took the lead after a Joe Burrow rushing touchdown with just under two minutes left in the game. The Ravens marched downfield on the ensuing drive, setting up Justin Tucker's 43-yard field goal as time expired. Tucker went 4/4 on field goals, and the Ravens snuck out of M&T Bank Stadium with their first home victory of the season.
*Fun fact: The Bengals are 2-3 on the season, and all three losses have come by field goals with the time expiring.
Las Vegas Raiders v Kansas City Chiefs
This game was a wild one and easily the most entertaining matchup of the week. The Raiders jumped out to an early 17-0 lead, and for a while, it looked like they had the Chiefs dead to rights. At this moment, my good friend and colleague Greg Waddell and I decided we would live bet the Chiefs to mount a comeback victory.
The Chiefs proceeded to score on five consecutive drives to take a 30-23 lead. The Raiders had a chance to tie it with about four and a half minutes left in the game but elected to go for two points and the lead. They failed to convert and would ultimately lose by one point.
Travis Kelce set a new MNF record with 4 touchdowns, and Josh Jacobs picked up where he left off last week, rushing for a new career-high 154 yards against what was supposed to be the best-run defense in the NFL.
5 Biggest Winners
*Josh Jacobs. Jacobs has been on a tear the last two weeks, rushing for a combined 298 yards and three touchdowns with 70 receiving yards. The Chiefs entered week 5 allowing just 67.5 rushing yards per game, but they couldn't stop Jacobs as he racked up 154 yards averaging 7.3 yards per carry.
*Cooper Rush. Cooper Rush hasn't been anywhere close to perfect, but his record as a starting quarterback is. He now has more wins, more touchdowns, and fewer turnovers than Dakota on the season.
*Travis Kelce. Kelce had a season-low 25 yards on the game, but he was on the receiving end of FOUR touchdown passes.
*Josh Allen. Allen tossed four touchdowns while racking up 400 yards through the air and another 42 on the ground. After his performance on Sunday, Allen leads the NFL in passing yards, second in touchdowns, and tied for second in QBR.
*Taysom Hill. Hill had arguably the most impressive day, recording three rushing touchdowns and throwing for another. Not too shabby for a backup to the backup.
*Honorable Mention. Panthers fans are the biggest winners after this weekend. Baker Mayfield is expected to miss at least the next two weeks, so they no longer have to watch that sorry excuse for an NFL QB. Most importantly, head coach Matt Rhule and defensive coordinator Phil Snow are no longer with the team.
Disgusting Behavior 
*Matt Rhule. I told y'all last week I wouldn't be surprised if Rhule was the first coach to get canned this season, and Monday morning, the Panthers announced they've had enough and showed him the door.
*Josh McDaniels. McDaniels continues to prove that he is not a good head coach and was likely hired because of the color of his skin. He went 11-17 in his first stint as a head coach, and he's now 1-4 in his first year with the Raiders.
*Detroit Lions. Dan Campbell is probably the next coach to get beheaded. He or Kliff Kingsbury, I would assume. Detroit's defense can't stop a nosebleed, and their offense is one of the most inconsistent in the NFL. Getting shut out by the Patriots is just unacceptable behavior. Unless the front office wants to lose, or tank as we like to call it, he's likely out of a job in the next couple of weeks if the Lions don't start playing better and winning some games.
*Carson Wentz. I don't care what the counting stats say; Wentz stinks. I come in here and bash him every week, and rightfully so. The Commanders are 1-4 and the only team in the division under .500, largely due to Wentz's horrible decision-making.
*Russell Wilson. LeBron James likes to call himself the washed king, but he may have to hand that crown over to Russ the way he's been playing.
Offensive Player of the Week
Taysom Hill. Taysom Hill threw a touchdown on his lone pass attempt and averaged 12.4 yards per rush while recording three more touchdowns on the ground.
Defensive Player of the Week
David Long Jr. Long had 11 tackles, one deflected pass, and caught the game-sealing interception at the one-yard line as time expired to prevent a comeback victory by the Commanders.