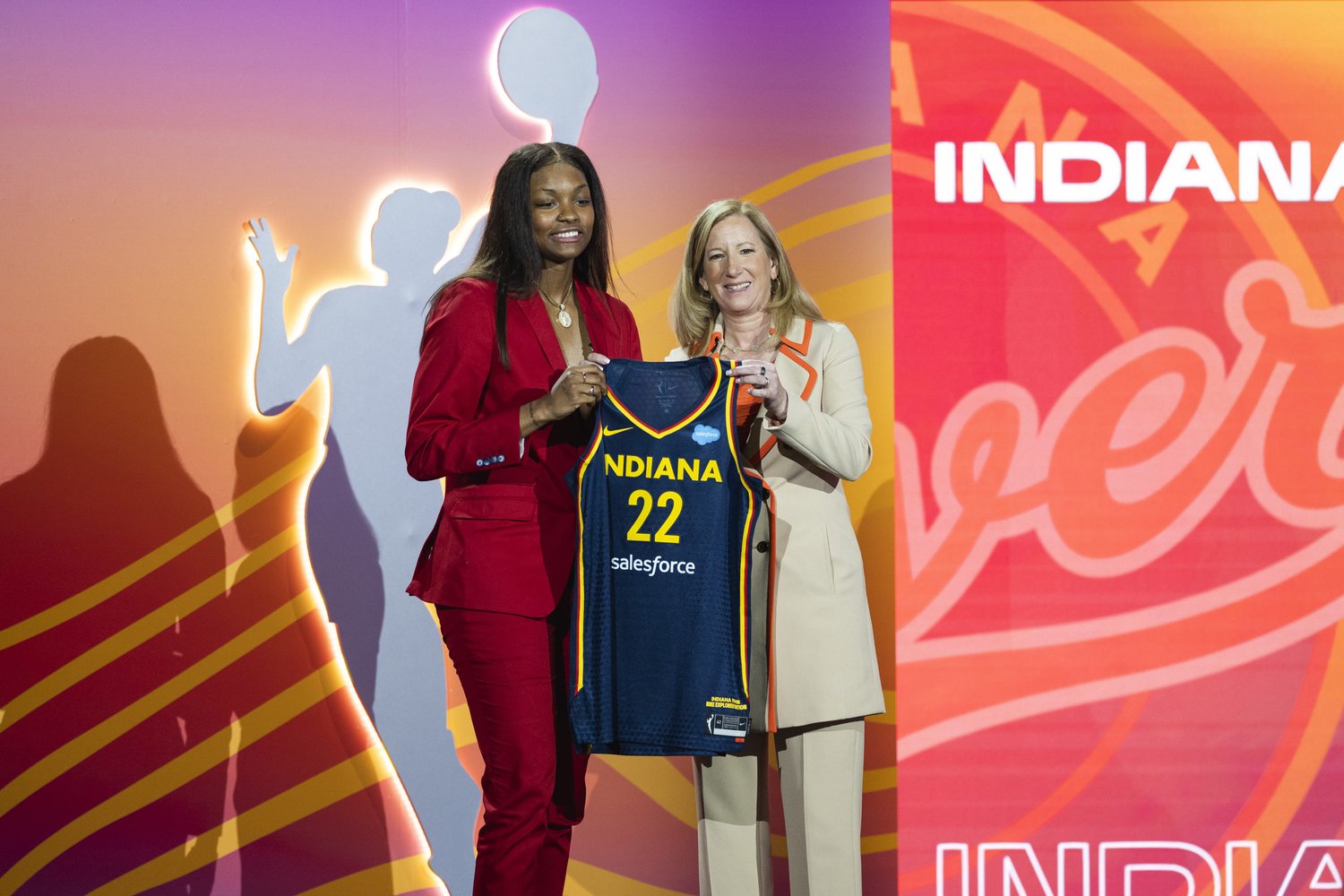 The most head-scratching franchise in the WNBA the last few years has been the Indiana Fever. Their front office botched three top-pick drafts in a row. They have cut or traded their first-round picks from the last three seasons. The Fever must prove they are willing to develop their draft picks and allow them to step on the court with meaningful minutes. Hopefully, with a new regime, the franchise will be back on an upward trend.
The 2022 season for them should be about developing their youth. They had seven picks in the draft, including the number two pick. Their picks are as such:
NaLyssa Smith, No. 2 pick
Emily Engstler, No. 4 pick
Lexie Hull No. 6 pick
Queen Egbo No. 10 pick
Destanni Henderson No. 20 pick
Ameysha Williams-Holiday No. 25 pick
*Their seventh pick has already been released.
Smith and Engstler add much-needed talent, grit, hard work, and being a positive on both offense and defense. Their energy and effort should bring so much to the team. Smith made it clear she felt snubbed being the second pick in the draft, so she's coming in with a chip on her shoulder. Engstler can be an elite defender once she gets her footing in the league. Hull was a surprise pick at number six, so one would assume they have big plans for her. She is bringing shooting, versatility at the guard spots, toughness, and a winning mentality.
While they do have an All-Star caliber player in Kelsey Mitchell, they have lacked elite talent everywhere else severely. Smith and Engstler should start from day one, while Hull, Egbo, and Henderson should get quality minutes off the bench. Again, the organization and coaches must decide to focus on their development, and we haven't seen that happen yet.
Do they keep Kelsey Mitchell? The Fever will likely hold the worst record in the league again, and Mitchell is too talented to wait through a rebuild. She has finished in the top ten in scoring back-to-back seasons. There could be a contender at the deadline that needs her and could send some draft picks or younger talent back to Indiana. They already moved Teaira McCowan, so it should be no surprise if they do decide that is the best for both parties.
After trading McCowan, and Bernadette Hatar, now sitting out the season, they are incredibly small in the frontcourt. Egbo, Alaina Coates, and Williams-Holiday are the only centers on their roster. That lack of depth at the position could open up an opportunity at the starting spot for Egbo and a roster spot for Williams-Holiday.
They added Bria Hartley in the off-season, and she is a talented scorer and shooter at the guard spot. As talented as she is, she's not the answer to their need for a point guard of the future. They traded their young playmaking point guard Julie Allemand to the Sky, which leaves a big hole. Destanni Henderson could fill that; she can defend, is a winner, clutch shooter, and has incredible speed with and without the ball.
The Fever aren't expected to compete for a playoff spot, but if all things go well, they could see themselves set up for the next 3-4 years. At some point, you have to make use of all the draft picks you consume, and this is the year. While they may not win many games, they will play hard every night and could be very fun to watch. Will the head-scratching stop in 2022?