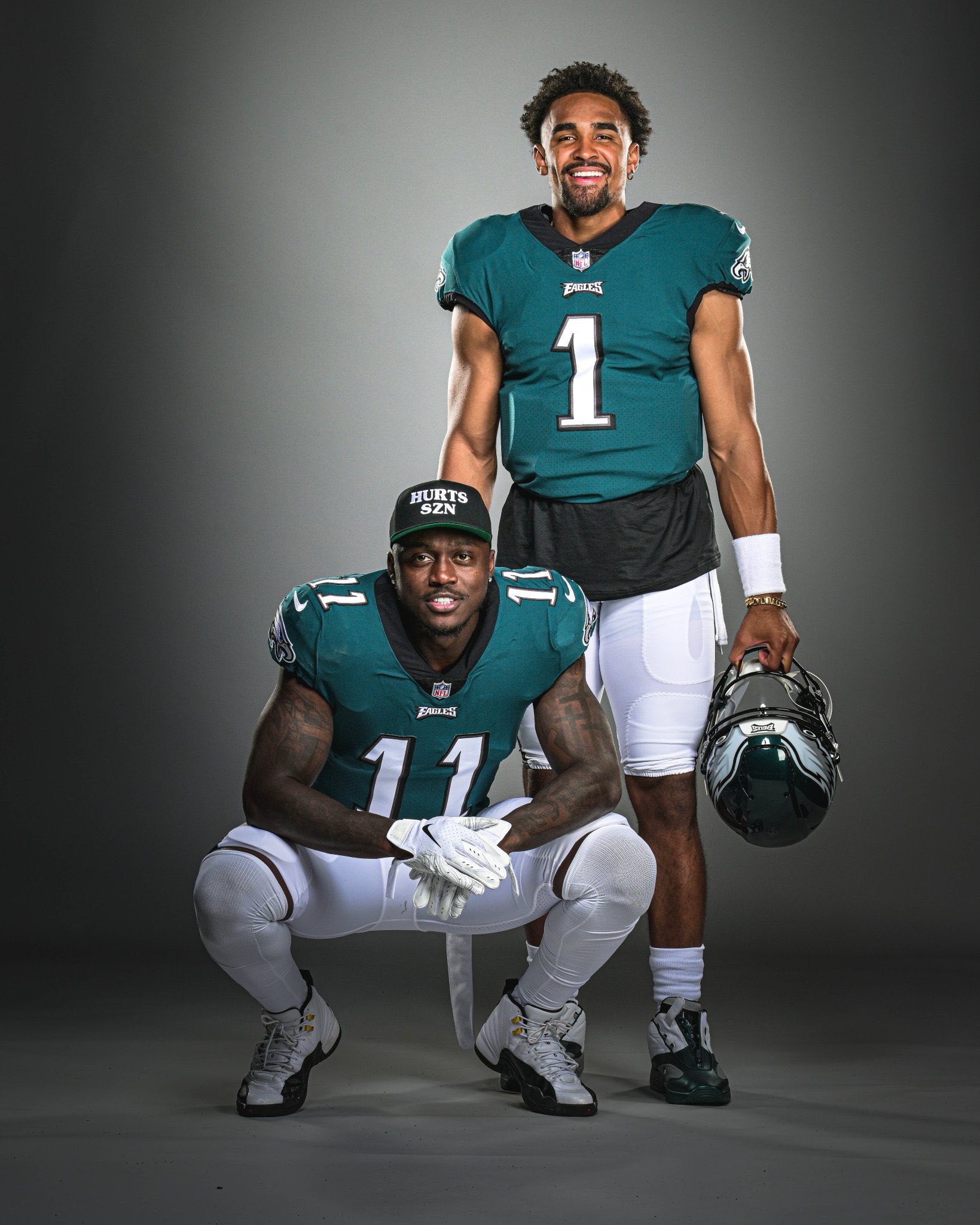 I will be giving you guys weekly fantasy football advice on Sunday mornings for the entirety of the 2022 NFL season. I will leave out the obvious must starts, i.e., Mahomes, Allen, Taylor, McCaffery, Chase, Jefferson, because who needs advice on that?
But I know there are many players you are trying to decide on in your running back and wide receiver two spots, as well as your flex. Whether it be matchup-based or just flat-out target/timeshare, I will do my best to help you win your fantasy leagues. I will give three to four start 'em, or sit 'ems, for each position. 
QB 
Start 'em 
Russell Wilson Vs. Seattle Seahawks
Revenge game, new weapons, should light it up against his old team.
Joe Burrow Vs. Pittsburgh Steelers
Start the year off hot against a respected divisional opponent, coming off a Super Bowl appearance.
Jalen Hurts Vs. Detroit Lions
The Detroit Lions defense will be improved, but not enough to stop the Philadelphia Eagles offense. 
Trevor Lawrence Vs. Washington Commanders
The start of his second-year breakout season will take place in Landover, Maryland. 
Sit 'em
Mac Jones vs. Miami Dolphins
Too many questions about the offense for me to feel comfortable starting him unless it's a multiple quarterback league.
Tua Tagovailoa Vs. New England Patriots
It's a Bill Belicheck defense, needs to prove that this year is different. 
Ryan Tannehill vs. New York Giants 
The New York Giants defense is better than most think; there are not a lot of weapons on the outside. 
Justin Fields Vs. San Francisco 49ers
I'm high on Justin Fields, and frankly, I think he could light up the team that passed on him, but it's a risk. 
RB
Start 'em
Travis Etienne vs. Washington Commanders
His campaign for comeback player of the year gets off to a hot start. 
Leonard Fournette Vs. Dallas Cowboys 
He will get the majority of touches in the run game and will produce in the passing game as well. 
Austin Ekeler vs. Las Vegas Raiders
One of the best duel threats at the position pretty good matchup. 
Aaron Jones Vs. Las Vegas Raiders
They may look to use a lot as a receiver with the issues at the position. 
Sit em
JK Dobbins (if he plays) vs. New York Jets
I'm not sold on his health just yet, so sit to be safe. 
Breece Hall Vs. Baltimore Ravens
I'm not sure what the timeshare is yet, and against the Ravens, I'm not comfortable taking the risk just yet. 
Antonio Gibson vs. Jaguars
The fumble in the preseason seemed to pull even more confidence from the coaches. He must prove he is startable—both on the field and in fantasy. 
Cordarrelle Patterson Vs. New Orleans Saints
The coach said that he was unlikely to have the same role as last year, so sit just to see what the timeshare may be. The Saints' defense is great historically against the run. 
WR
Start em
AJ Brown vs. Detroit Lions
Hurts will look to him early and often to get the chemistry and connection going right away. 
Keenan Allen Vs. Las Vegas Raiders
The most consistent receiver in the league against a team he's always played well against. 
Michael Pittman Jr vs. Houston Texans
The number one guy vs. a Texans team with not a lot of talent. Breakout season starts in Houston. 
Mike Evans Vs. Dallas Cowboys
With some unproven and new weapons, Brady will be looking his way a lot, no matter who is covering him. 
Sit em 
Rashod Bateman vs. New York Jets
He has upside for sure, but we don't know what the Ravens offense will look like just yet. Wait and see with Bateman.
DK Metcalf Vs. Denver Broncos 
I don't trust Geno as his quarterback, and not against this defense. 
Adam Thielen Vs. Green Bay Packers
I think he still sees targets, but with Jefferson the clear number one, I don't think he gets big numbers. I think there are much better flex options.
Hunter Renfrow vs. Los Angeles Chargers
With Davante Adams and Darren Waller soaking up targets, it's a wait-and-see for Renfrow and his workload. He's still a great route runner, and if your best flex option, not a bad risk. 
Tight Ends
Start em
Kyle Pitts vs. New Orleans Saints
With Drake London dealing with an injury, he's the number one option easily. Need him to score touchdowns this season, though. 
Dalton Schultz Vs. Tampa Bay Buccaneers 
Dallas will score a lot of points and should be the number two option after Ceedee Lamb.
Dallas Goedert Vs. Detroit Lions
AJ Brown will have a true breakout, but so will Goedert as the undisputed number one at his position. 
Pat Friermuth vs. Cincinnati Bengals
Mitchell Trubisky seems to have improved and is expected to move the ball offensively. I think Friermuth sees at least seven to eight targets. 
Sit em
Mike Gesicki vs. New England Patriots
With Tyreek Hill, Jaylen Waddle, and a new scheme, we need to see how many snaps he plays.
Cole Kmet Vs San Francisco 49ers
It seems like he could be a big part of the offense, but I would take the wait-and-see approach with better options currently at the position.
Hunter Henry vs. Miami Dolphins
I don't trust the offense, so definitely not trusting Henry here with everyone available. 
Noah Fant Vs. Denver Broncos
I don't trust Geno and, in turn, not trusting Fant against his old team. 
D/ST 
Start em
Tennessee Titans vs. New York Giants 
A stout defense against a proven average quarterback, need I say more?
Indianapolis Colts Vs. Houston Texans
A superb unit that should dominate in phases against a lesser-talented offense. 
Denver Broncos vs. Seahawks 
This team has confidence with Russ at the helm and should look to dominate. 
Baltimore Ravens Vs. Jets
Playing their old quarterback, I expect them to stifle the Jets' offense for most of the game. 
Sit em 
Tampa Bay Buccaneers vs. Dallas Cowboys
I expect both teams to score a lot of points. 
Dallas Cowboys Vs. Tampa Bay Buccaneers 
The same thing as above, plus Brady doesn't turn the ball over often. 
Pittsburgh Steelers Vs. Cincinnati Bengals 
Watt may get a sack or two, but Cincy may have a field day.
Green Bay Packers vs. Minnesota Vikings
The Vikings' offense will be firing on all cylinders to start the season. Justin Jefferson had a huge game against them last season and likely will again.