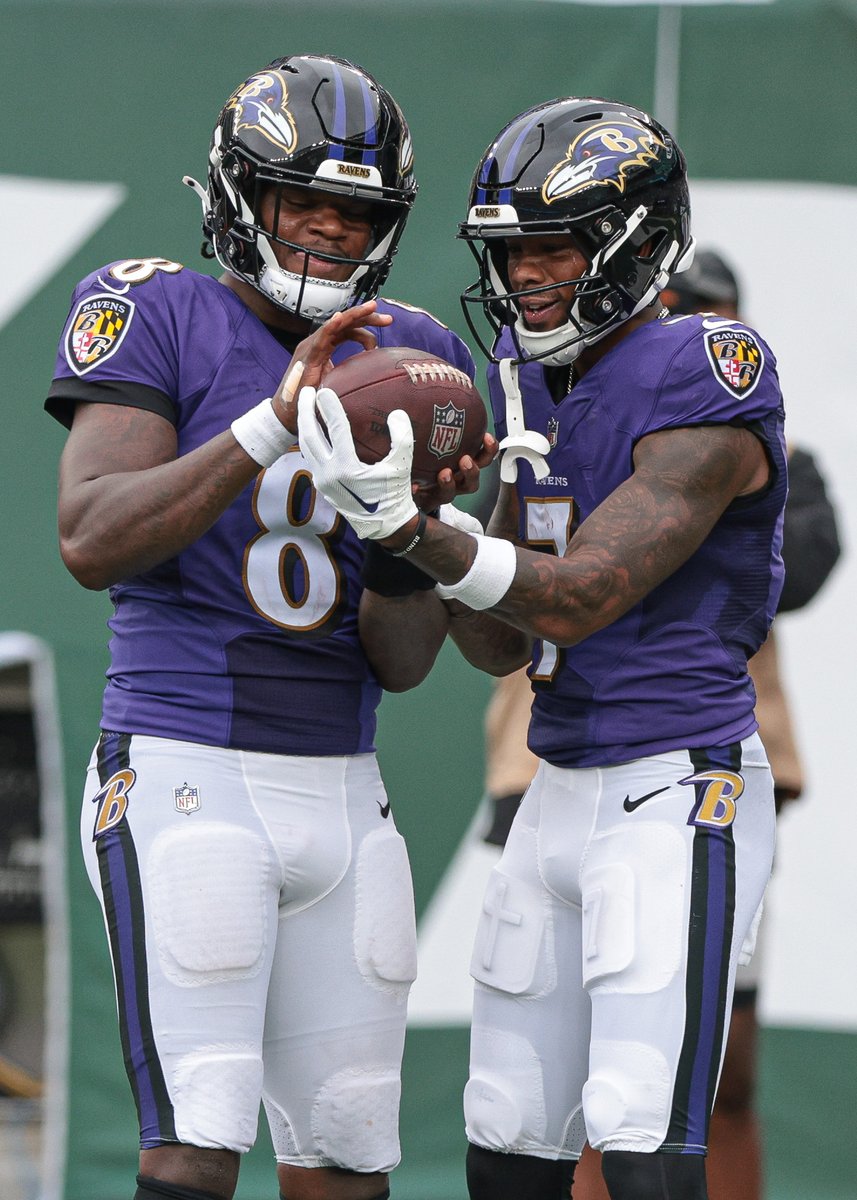 Last week had its wins and losses; week one is always hard to gauge. From training camp hype of Travis Etienne and Dameon Pierce who surprising timeshares with James Robinson and Rex Burkhead. To Joe Burrow struggling mightily against the Steelers. Also, a surprise that Lamar Jackson was airing it out, and Rashod Bateman scored a touchdown. This week it's a bit easier to tell, but it's still really early. You can't win your fantasy league in week two, so don't overreact and be patient. 
Start
Quarterbacks
Russell Wilson at HOU. Last week wasn't perfect, but you could see the chemistry with his receivers. Against a Houston team lacking talent, I expect the Broncos' offense to roll. 
Kyler Murray at LV. Kyler looked BAD last week. I don't foresee him struggling that badly two weeks in a row. 
Joe Burrow at Dallas. Much like Murray, Burrow struggled with five turnovers against the Steelers. 
Jalen Hurts at Vikings. Hurts played a great game against the Lions; he and AJ Brown's chemistry was on display. In a game that is sure to have points from both sides, he's an easy start. 
Lamar Jackson at Miami. Lamar was electric last week with his arm, not his legs. Miami is a very talented defense, but I don't expect them to shut down the Ravens' offense.
Runningbacks 
D'Andre Swift at WAS. Swift made plays all over the field against Philly, and the Commanders struggled to fully keep the run game contained against Jacksonville.
Nick Chubb at NYJ. Chubb had a fantastic game last weekend, even while splitting with Kareem Hunt. Expect more of the same against a Jets defense. 
Antonio Gibson at DET. The Lions defense gave up a lot on the ground, and Gibson had an all-around game with no fumbles against the Jags. 
Javonte Williams at HOU. Even in a time split, Williams is one of the premier backs in the league. Against Houston, where the score could get out of hand, he's definitely a start. 
Dalvin Cook at PHI. Cook was overshadowed by the highlights of Justin Jefferson last week, but in a more competitive game, I expect him to put on a show.

Wide Receivers
Jerry Jeudy at HOU. I expect Russell Wilson to have a great day, which in turn means Jeudy will benefit from that. 
Diontae Johnson at NE. Trubisky played relatively well against Cincy, so Johnson should perform well again. 
AJ Brown at MIN. Hurts looked Brown's way 13 times, and I don't expect that to change all that much.
Tyreek Hill at BAL. Tyreek Hill will continue to be a matchup nightmare all season. 
Michael Thomas at TB. Thomas had a phenomenal second half, so Winston and Thomas should continue on that chemistry.
Darren Waller at AZ. Last week was very much about Davante Adams, but I think Carr will spread it out more between these two and Renfrow.
Dallas Goedert at MIN. Goedert was tied for second in targets, much like the Raiders' offense will be more spread out, and so will the Vikings.
Pat Friermuth at NE. Friermuth had a lot of targets last week; I expect more of the same.
Kyle Pitts at LAR. Pitts is still one of the two main targets in the offense and should continue to gain confidence as the season progresses.
TJ Hockenson at WSH. Hockenson had seven targets, and I would be shocked if he didn't have more in this game.
49ers at SEA. Geno played well last season, but the 49ers will really want to make up for last week. 
Bills at TEN. The Bills defense was incredible against the Rams, and they are looking to prove the football world right.
Washington at DET. The Commanders defense was able to create havoc with four pass rushers, and the secondary created some turnovers. 
Rams at ATL. The Rams were embarrassed on their banner night and will look to take that anger out on the Falcons.
Bengals at DAL. With Cooper Rush in, the Bengals' defense should be the team you are looking to start. 
Sit
Matt Ryan at JAX. Without Michael Pittman Jr. this week, Ryan could really struggle due to a lack of wide receiver talent. 
Marcus Mariota at LAR. Mariota didn't play badly last week, but with Aaron Donald, Bobby Wagner, and Jalen Ramsey seeking blood, I definitely wouldn't trust him.
Trey Lance at SEA. Lance struggled in the slop at Chicago last week, so we need to see him progress first.
Trevor Lawrence at IND. Lawrence had an up-and-down first game, but we need to see him put it all together before we can trust him in fantasy. 
Justin Fields at GB. Fields did play pretty well, but in a primetime game, it would be smarter to do the wait-and-see approach. 
Devin Singletary at TEN. The Bills rushing attack isn't trustworthy at all. 
James Robinson at IND. Robinson could very well be a boom, but against the stout Indy line, I'd be cautious. Also, have to watch out for Etienne.
Damien Harris at PIT. The time split is hard to gauge, and I'd sit him against this defense.
Breece Hall at CLE. Michael Carter played really well last week, and the time split isn't going away. 
Dameon Pierce at DEN. He was way behind in the time split with Rex Burkhead, so we need to wait and see. 
Darnell Mooney at GB. If we're sitting Fields, we sit Mooney as well, who had one target last week.
Tyler Lockett at SF. Lockett could boom if Geno plays well, but I'm not betting on that. 
Robert Woods at BUF. Tennessee is not looking trustworthy as a passing offense, so be cautious.
Robby Anderson at NYG. Anderson is a major boom or bust player, and I'm not comfortable trusting him against a pretty good Giants secondary. 
Ceedee Lamb at CIN. Not trusting Cooper Rush. 
Mike Gesicki at BAL. He doesn't seem to fit into the offense, so we are sitting him until we see a change. 
Hunter Henry at PIT. I don't trust the Patriots' offense, so sit Henry. 
Cole Kmet at GB. We're sitting the Bears offense completely, to be honest. 
Irv Smith Jr at PHI. Smith Jr didn't see a lot of targets, so until we see it change, I leave him on the bench. 
Cameron Brate at NO. Brate was a non-factor last week; the expectation is the same. 
Titans at BUF. The Bills may have the number one offense in the league. Sit them. 
Bears at GB. Rodgers is out to prove something. I'm not sure he will, but just in case. 
Cardinals at LV & Raiders at AZ. I expect this to be a high-scoring game. 
Dolphins at BAL. Miami has a really talented defense, but Lamar Jackson is on a mission.