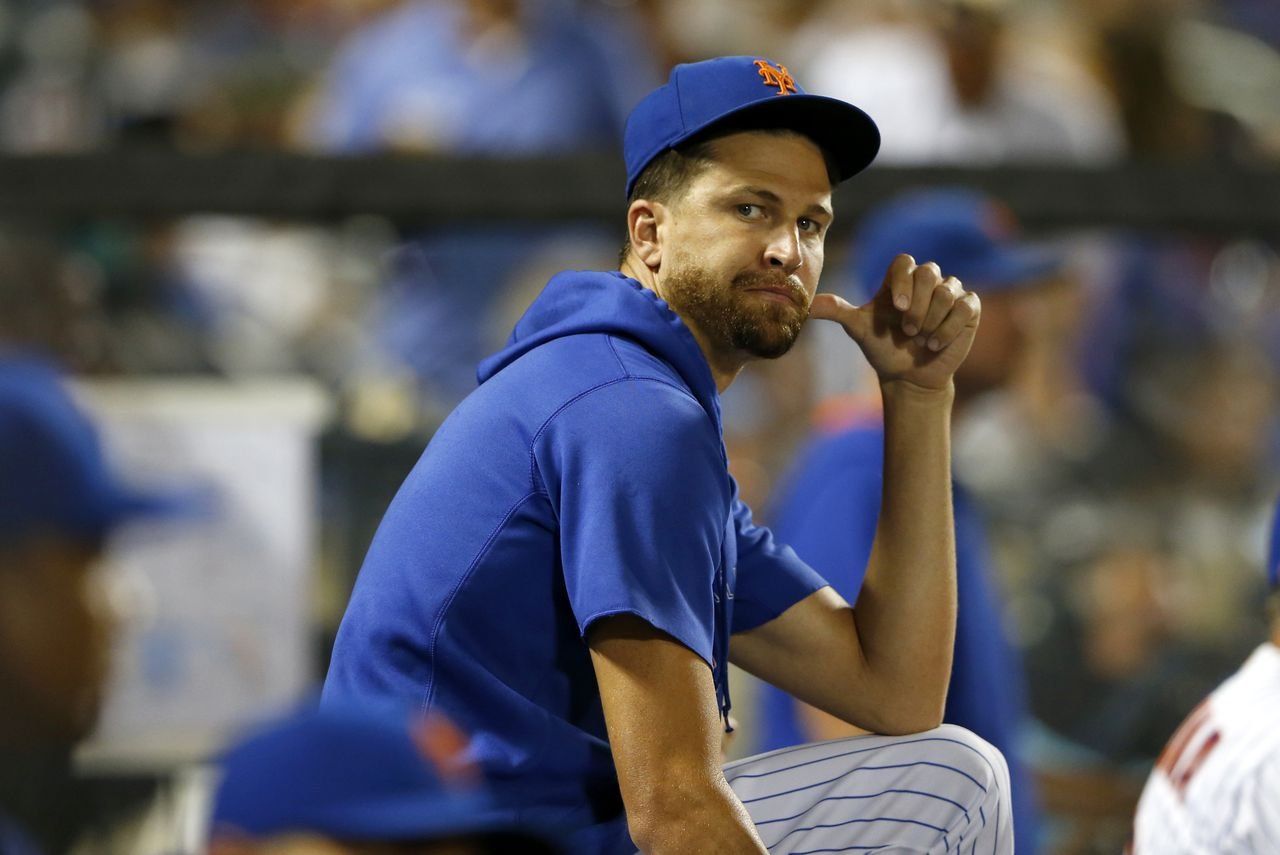 The New York Mets were dealt a major blow Friday afternoon when their ace Jacob deGrom was diagnosed with a stress reaction in his right scapula. deGrom missed the second half of last season with inflammation and discomfort in his elbow and forearm but said his elbow and shoulder felt good coming into camp.
He was visibly frustrated when discussing the injury, but there is some good news. Because they caught this early and before it developed into a stress fracture, the damage is limited to the bone. Because there isn't any structural damage, the injury should simply require rest to heal completely. 
New York Mets right-hander Jacob deGrom will miss Opening Day after imaging showed a stress reaction in his right scapula, sources tell ESPN. While the timetable for deGrom's return is unclear, he's expected to miss a significant amount of time to start 2022. Story soon at ESPN.

— Jeff Passan (@JeffPassan) April 1, 2022
The plan is for the Mets to shut him down completely for a month before reevaluating the area and determining the right course of action.
If all goes well, deGrom will begin throwing again in approximately one month and then would need some time to ramp up and get ready to pitch in a game. Realistically speaking, we probably won't see deGrom pitching in an MLB game until mid-May or early June.
While there is only one Jacob deGrom, the Mets do have more quality pitching depth than they've had in recent years. Manager Buck Showalter now has to decide between Tylor Megill, David Peterson, and Trevor Williams to replace deGrom in the rotation.
Williams had a few good outings last season after being traded to the Mets but was wildly inconsistent and never pitched more than five innings. Peterson made 15 starts for the club last season before going down with an oblique strain and subsequent jones fracture in his right foot that would ultimately end his season. Megill made 18 starts as a rookie for the Mets last season and showed he has the stuff as well as the grit to fill that final rotation spot if need be. Megill has also had the best Spring of the trio and is the likely favorite to win the job.
With Opening Day just a few days away, the deGrom news couldn't have come at a worse time. The pitching staff is expected to be the backbone of this team, with the deGrominator leading the way.
Still, if he can make 20-25 starts this season, that should be enough to help lead this team to a division title and hopefully a deep postseason run.