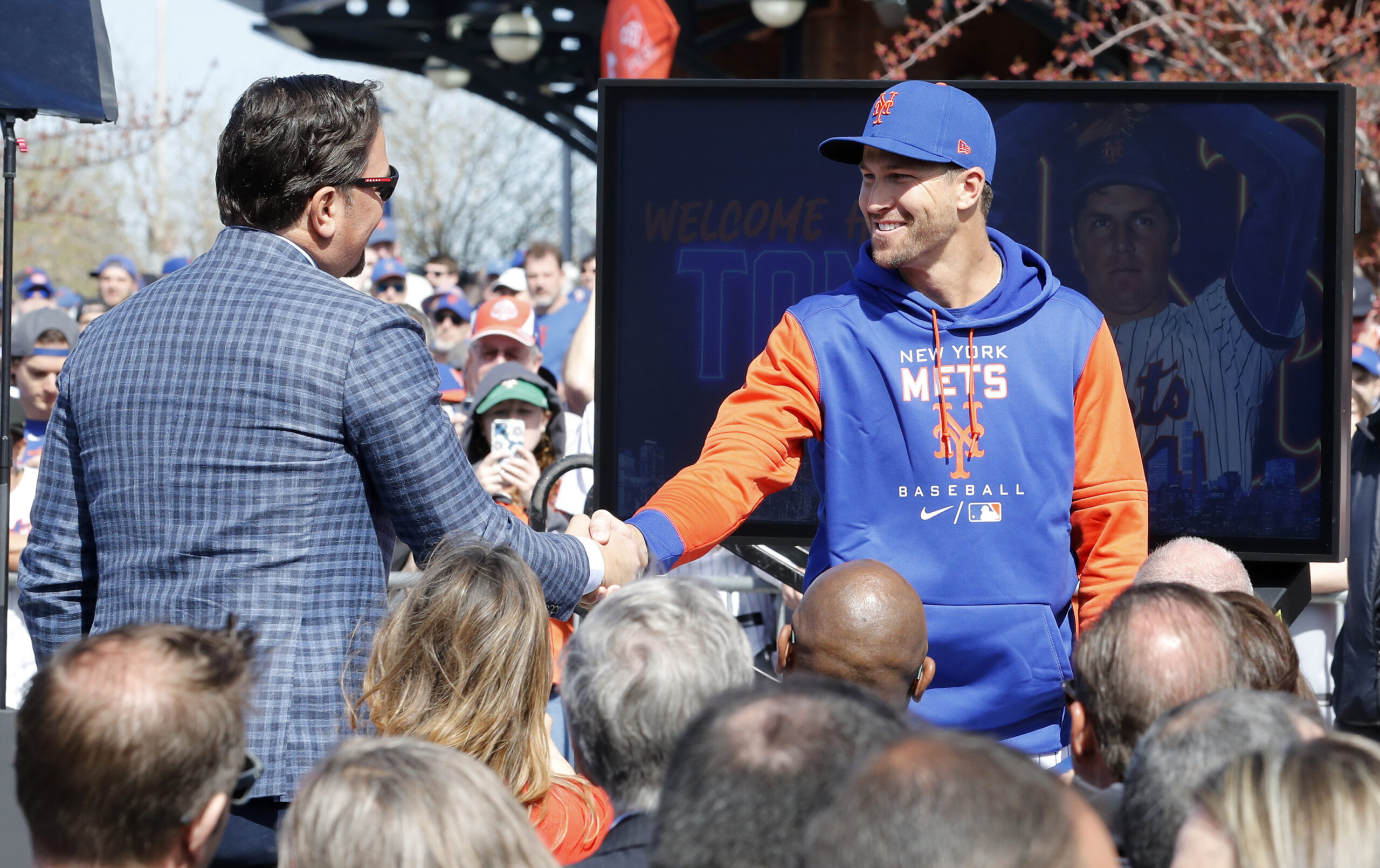 Appearing in any kind of game action for the first time since Spring Training, New York Mets ace Jacob deGrom completed his first rehab assignment over the holiday weekend. Making his first appearance in slightly more than three months, the two-time Cy Young winner threw 24 pitches, striking out five of the six batters he faced in 1 2/3 innings. 
It's been nearly a year to the day since the 34-year-old ace last pitched in a regular-season game for the Mets on July 7, 2021. DeGrom admitted to being nervous coming into the game, but that didn't stop him from overpowering the Single-A Jupiter Hammerheads. While he didn't allow any walks or give up any hits, he hit a batter in the foot with a pitch in the dirt.
"I felt like I had control of everything — the main thing was trying to locate the fastball and pitch off that. Everything felt good," said deGrom. "[My shoulder] feels 100 percent. Because it was bone … you can't really push it. I had to wait until the bone was healed and move forward from there."
Due to the nature of his injury, the Mets have been very conservative with his rehab. But after three long months, it sounds like deGrom should be ready to return to the Majors soon. He said he expects to pitch at least one more rehab outing with St. Lucie before rejoining the big league club. As long he doesn't experience any setbacks, it's becoming more realistic that he will return after the All-Star break. 
With Max Scherzer set to make his return to the mound Tuesday evening against the Cincinnati Reds, the Mets appear to be close to having the originally projected starting five in the clubhouse. New York holds a 3.5-game lead over the Atlanta Braves and can use all the reinforcements they can get to hold them off.