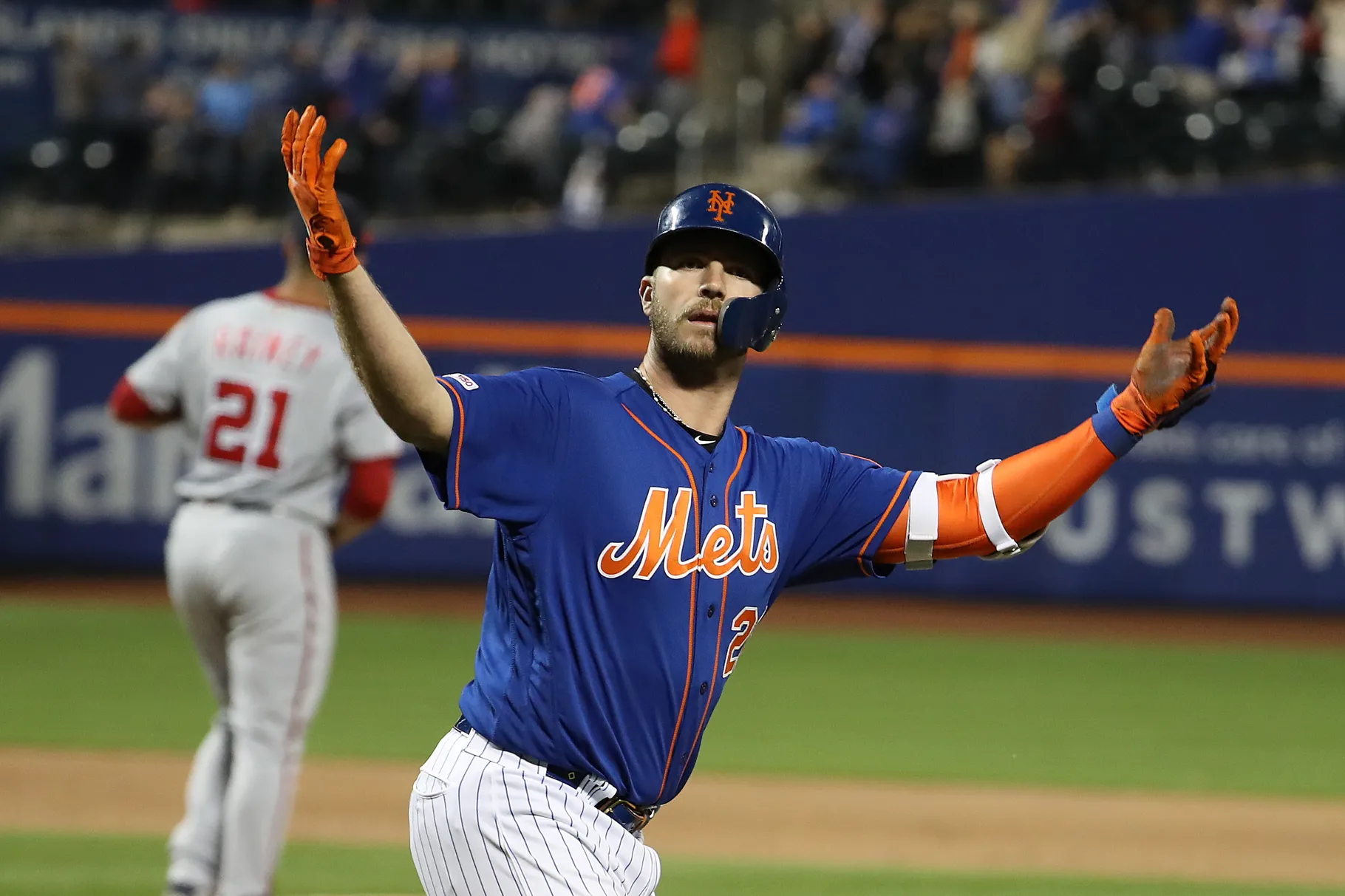 New York Mets superstar first baseman Pete Alonso is off to a tremendous start to the 2022 MLB season and has played his way into the National League MVP conversation through the first two months of the season. The Mets own the best record in the NL at 38-19 and have a nine-game lead over the second-place Atlanta Braves in the NL East. 
Don't look now, but Pete Alonso is having a career year and looking to become the first-ever Mets player to win an MVP award.
Almost every player has contributed to the early season success, but Alonso has been the driving force behind the number one offense in the MLB. At the time of this writing, the Mets have the most runs scored in the entire MLB with 297, and Alonso has driven in 18.18 percent of those runs.
Through the Mets' first 57 games of the season, Alonso leads the MLB with 54 RBIs and is tied with Mookie Betts for the NL lead in home runs with 16–only trailing Aaron Judge's 21 for the MLB lead. He smashes a homer approximately once every 13.5 at-bats, which is the third-best rate in the NL and sixth-best in the Majors. 
Pete continues to crush. 💪🐻‍❄️ pic.twitter.com/o0AoeAiGqB

— New York Mets (@Mets) June 5, 2022
The difference between this current run and Alonso's first three seasons is he isn't just hitting for power. His slugging percentage (.546) is still well above the league average (.388) and only slightly below his career-high .583 from his rookie season, but his batting average is a career-high .282, and his .298 BAIP is also a career-high.
Prior to this season, his career-high batting average was just .262, and during the lockout-shortened season, he had the same amount of home runs but far fewer RBIs and the only hit for .231–IN THE SAME AMOUNT OF GAMES!
Alonso is doing it all at the plate. He ranks in the top ten in the NL in home runs,  hits (61), runs scored (38), slugging, and OPS (.906). Most importantly, he's raking when it matters most. He's batting .360 with an OPS of 1.421, and more than half of Alonso's home runs and RBIs have come with runners in scoring position.
He has his work cut out for him to catch up to Paul Goldshmidt, Mookie Betts, and maybe even Manny Machado. Still, if Alonso can stay healthy and the Mets continue to win, he has a legit shot at becoming the first-ever Mets player to win the NL MVP.