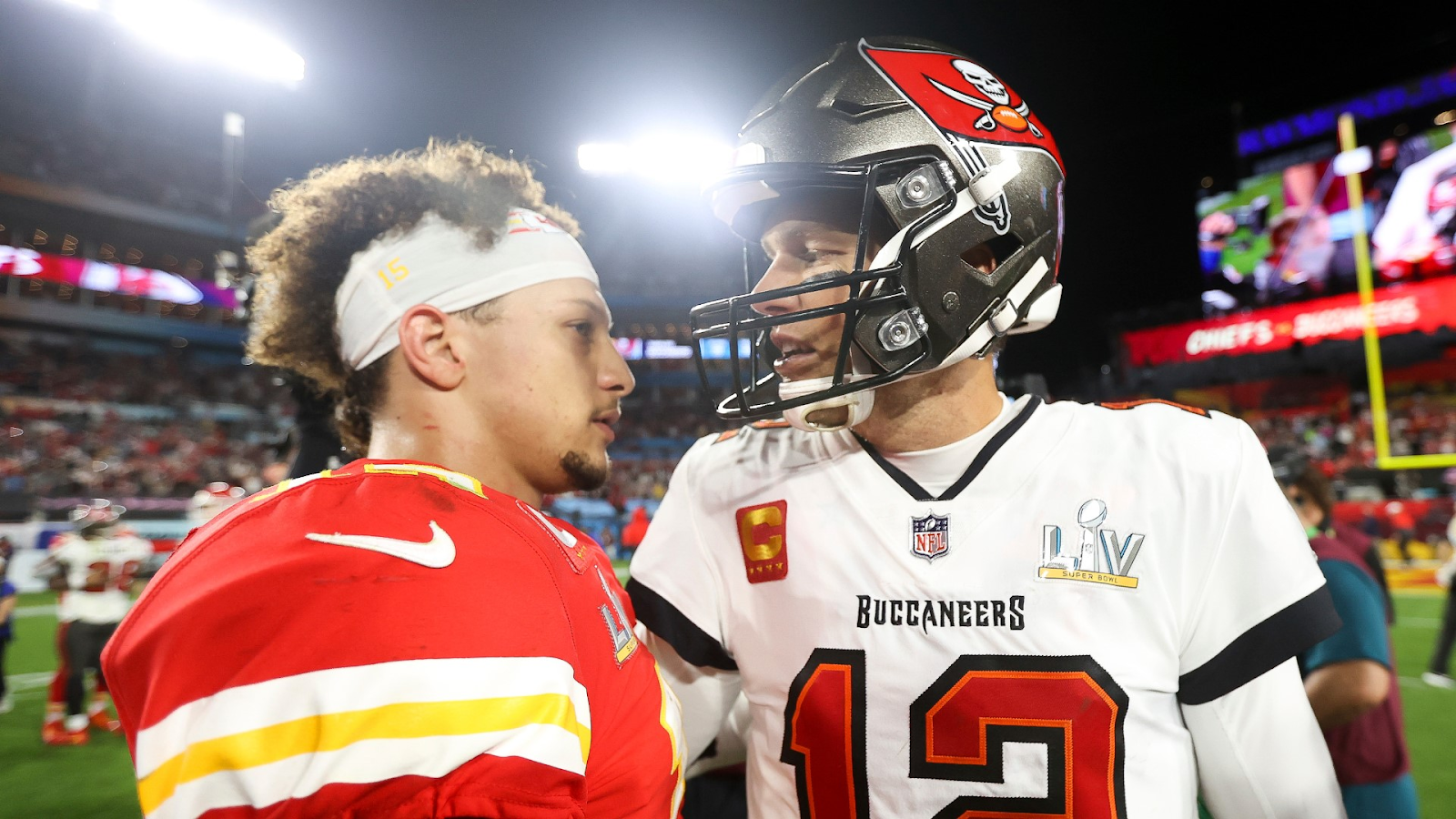 Welcome back to another NFL newsletter. I hope you have been enjoying reading these as much as I do writing them. Week 4 was fun but also scary. There were a lot of exciting games this weekend, but there were also a ton of injuries.
Football is a contact sport, and I love the physicality and mayhem just as much as the next person, but you never want to see a player go down, especially in the fashion that we saw this past weekend, but we'll get to that later. First, I need to get a couple of things off my chest.
First, SCREW OYU STAFFORD, SCREW YOU SEAN MCVAY, SCREW YOU LA! Had the Rams beat the 49ers on MNF, I would've won The Biggest Loser this week for the first time. Instead, I placed second, and Carter wins for the second week in a row
There are plenty of USC haters here at MMG, but one, in particular, suffered this Saturday, and I enjoyed every bit of it. You may know Bobby Howard from The Schooner Pod or from his CFB daily picks. If you do, then you know his hate for USC is well documented.
Idk if it's the "scandals" from back in the day or because Lincoln Riley told OU he was going to the store for milk, snuck in the back door while everyone was asleep, grabbed Caleb Williams, and bolted for USC. I really don't know. But watching Bobby's beloved Sooners get the dog shit beat out of them by TCU this weekend filled my heart with joy. Two weeks in a row, the Sooners fell flat on their faces while my Trojans continue to gallop across the finish line week in and week out. 
Okay, now that I got that out of my system, let's get back to talking about a real product; the NFL. 
NFL Week 4 recap
Miami Dolphins v Cincinnati Bengals
This was one of the more exciting TNF games in a while. Tyreek Hill and Tee Higgins put on a show for the fans as they torched each other's secondary all game. Joe Burrow put on another stellar performance despite playing behind a mediocre offensive line. Most notably, the Bengals ended Miami's unbeaten streak. But the one storyline that dominated the headlines and this game was Tua Tagoliava suffering a concussion and being rushed to a hospital.
Tua and the Dolphins tried to pass off last week's obvious head injury as a back injury, but there was no getting around his injury this game. After hitting his head on the ground AGAIN, the cameras zoomed in on an injured Tua, hands crinkled up and stiff, looking like he was throwing up gang signs, akin to a boxer after being knocked out.
Watching it live, one could only worry about and hope for the best. With player safety constantly a hot topic, in conjunction with how the Dolphins handled Tua's week 3 injury, this will be a topic of discussion for a long time. 
Chicago Bears v New York Giants
The Giants continue to persevere through numerous injuries at key positions. Already thin at almost every position due to the injury bug, rookie Evan Neal, Kenny Golladay, as well as both quarterbacks got hurt on Sunday.
Daniel Jones went down with an ankle injury after a defender fell on top of his leg as he tackled him. On his second drive after replacing DJ, Tyrod Taylor suffered a concussion rushing for a first down, forcing Jones back into the game. The Giants ran primarily out of the wildcat formation for the rest of the game in an effort to limit DJ's exposure and minimize the risk of making the injury worse.
Saquon Barkley continues to run all over everyone like a madman. He's showing everyone that when healthy, he's arguably the most talented back in the NFL and deserves to get paid this offseason. The Giants rode his coattails all game and cooked the trashy Bears. They are sitting pretty at 3-1 for the first time since the Coughlin era. 
New England Patriots v Green Bay Packers
Matt LaFleur continues to confuse the hell out of me. Aaron Jones has looked like one of the most unstoppable running backs through the first few weeks, but he refuses to feed him. Jones has the seventh-most rushing yards in the NFL through the first four weeks, but he ranks 23rd in attempts. EVEN JALEN HURTS HAS MORE RUSHING ATTEMPTS THAN AARON JONES.
This doesn't make any sense, especially when you factor in that LaFleur relies on a 38-year-old quarterback with the worst receiving group he's had of his career to win games. No disrespect to AJ Dillon, but there is no reason he should have nine more carries than Jones on the season.
Bone-headed decision-making like that is why the Packers had to come from behind and force overtime to defeat a New England Patriots team forced to play their second and third-string quarterbacks. 
Minnesota Vikings v New Orleans Saints
Minnesota barely beat a New Orleans Saints team missing its star wide receiver, running back, and starting quarterback. Kirk Cousins stinks, and his ineptitude almost cost them a win against an inferior team.
On the bright side, I saw my guy Justin Jefferson go off for almost 150 yards and rush for a touchdown. Cousins continues to hold this team back from reaching its full potential, and it may be time for the front office to keep an ear out for a disgruntled QB. 
Cleveland Browns v Atlanta Falcons
Not much to say about this game. The Falcons outscored the Browns 13-7 in the final quarter to come from behind and steal a win. Jacoby Brissett threw a fate-sealing interception on Cleveland's final drive of the game. Nick Chubb has now rushed for over 100 yards in three of the first four games and scored at least one touchdown in three out of four as well. Chubb now has 459 rushing yards–trailing Saquon Barkley by four yards for the NFL lead–and 5 touchdowns on the season. 
Washington Commanders v Dallas Cowboys
The Cowboys are officially 3-1 and 3-0 with the man, the myth, and the legend Cooper Rush as the starting QB. Destroying the Commanders is nothing to be overly excited about; the team is basically a punching bag.
Still, everyone deemed the Cowboys' season all but over when Dakota Prescott initially went down with a hand injury in week one. In my defense, I declared their season over when Dakota was still under center.
After another week under the bright lights, I'm starting to understand why Greg Waddell transforms into the heart-eye emoji whenever his name gets mentioned. 
Seattle Seahawks v Detroit Lions
I can't believe I'm saying this, but Jared Goff deserves better. The offense played its best game since Goff's arrival in the Mitten, but the defense couldn't stop a traffic cone, and Dan Campbell has the IQ of a toddler. The Lions put up 22 points in the final quarter, but it wasn't enough to overcome the defense's struggles. 
Tennessee Titans v Indianapolis Colts
During the preseason, I allowed my co-hosts of Break The Bank to talk me into taking the Colts to get over 9.5 wins. With each passing week, that pick looks more and more like a wash. It looked like they may have turned a corner with last week's victory over the Chiefs but reality set back in this weekend. The Colts suck, Matt Ryan needs to retire, and I'm not sure if Frank Reich deserves to coach another NFL game. 
Jacksonville Jaguars v Philadelphia Eagles
Jacksonville's defense did all it could to help win this game, but when your quarterback is responsible for FIVE turnovers, that's tough to overcome. A 20-point second quarter gave the Eagles a lead they would never relinquish.
Philly's defense is the real deal. Four sacks, three QB hits, five forced fumbles, four deflected passes, and an interception. Now that's impressive. Through four weeks, the Eagles are the only unbeaten team remaining. Who will be the first team to knock the high-flying Eagles out of the sky? 
New York Jets v Pittsburgh Steelers
Zach Wilson made his season debut Sunday, and while the game was a rollercoaster in itself, he did not disappoint the handful of Jets fans in the world. The Jets led 10-6 at halftime but found themselves trailing by 10 two minutes into the fourth quarter. Wilson orchestrated two 65-yard-plus touchdown drives on their final two possessions to win their second game of the season. Both were comeback road victories. 
Wilson wasn't the only QB to make his season debut this game. Mike Tomlin finally ditched the Trubisky experiment and started rookie Kenny Pickett in the second half. Pickett made history, becoming the first quarterback in NFL history to rush for two touchdowns in his first game. Pickett completed ten of his 13 pass attempts, but it wasn't all good. All three of his interceptions came by way of interception. 
Buffalo Bills v Baltimore Ravens
The Buffalo Bills struggled to get the offense going for the second straight week. This time, against a SHITTY Ravens defense, which is cause for concern for the Super Bowl favorites. However, they did shut out the Ravens for the entire second half and pulled out a three-point victory on the road.
Buffalo's defense is still elite, and Josh Allen is HIM!!! He didn't play his best game, but when it mattered most, he put the team on his back and led them to victory. In the end, we're only four weeks into the season, and they have plenty of time to figure things out.
On the other hand, the Ravens need to head back to the drawing board. They have a horrendous defense and have relinquished a second-half lead twice in the first four weeks. 
Los Angeles Chargers v Houston Texans
Justin Herbert looked unbothered by the rib injury he sustained two weeks ago, which clearly affected his accuracy last weekend. Austin Ekler had a massive day for fantasy owners, racking up 109 scrimmage yards and three touchdowns. Dameon Pearce had his breakout game, rushing for 131 yards and a touchdown on just 14 carries, but the Texans remain the sole winless team in the NFL through four weeks. 
Arizona Cardinals v Carolina Panthers
The Cards trailed the Panthers 10-3 at halftime but outscored the lowly Panthers 23-6 in the second half to improve to 2-0 on the road and 2-2 on the season. Just when I thought Matt Rhule was going to do the obvious thing and feed CMC all day, every day, the Panthers elected to run the ball just 22 times, with McCaffrey only accounting for eight of those carries.
He did have nine receptions for 81 yards, but the Panthers have to get him the ball more if they want to win games, especially when Baker Mayfield is your quarterback. The Panthers have played three of their first four games at home but sit at just 1-3. I expect quite a few heads to roll league-wide this year, but I wouldn't be surprised if Rhule is the first coach thrust into the guillotine. 
Denver Broncos v Las Vegas Raiders
Since Peyton Manning retired following the 2015 NFL season, John Elway has failed at every chance to replace him and return this franchise back to the mountaintop.
None of his decisions may be more egregious than trading five draft picks for an aging QB and then subsequently signed him to a contract extension worth north of $250M. The Broncos play in arguably the toughest division in the NFL, and their QB has looked like a shell of himself.
Derek Carr's play on Sunday was underwhelming, but Josh Jacobs carried Las Vegas to victory against a divisional foe, and the Broncos are the first team to lose to the lowly Raiders this year. 
Kansas City Chiefs v Tampa Bay Buccaneers
This Sunday night showdown we witnessed between Mahomes and Brady was the performance we were all hoping for in the "battle of the GOATS" last week. Luckily for us fans, Mike Evans wasn't suspended, and Brady got basically his whole supporting cast back.
Father Time loosened his grip on Brady as he looked like his vintage self, throwing for 385 yards and three scores while completing at least three passes to six different receivers.
Unfortunately, for the Bucs, Patrick Mahomes used his quarterback wizardry to turn this defense into Swiss cheese, and they never stood a chance against the mighty Chiefs. 
Los Angeles Rams v San Francisco 49ers
After the way Jimmy G had played through his first two appearances, you may have assumed the Rams were gonna destroy the 49ers on Monday night. I know I sure did. Man, was I wrong! For one week, Jimmy G didn't look like a Pop Warner coach but actually resembled an NFL quarterback. San Francisco dominated this game from start to finish and routed the Rams to the tune of 24-9.
Deebo Samuel proved he's still one of the most electrifying players in the game. He entered week four with just 143 reception yards on the season but racked up 115 receiving yards and recorded a 57-yard touchdown on Monday. Jeff Wilson Jr. continued to make his case to remain the starter when Elijah Mitchell returns from injury. He's rushed for at least 73 yards in all three of his starts despite recording no more than 18 rushing attempts in any of those games.
The 49ers' defense had Stafford under duress for the entire game. He was sacked seven times and hit 11 more. He threw a pick-six and fumbled in the fourth quarter to put the game well out of reach. The defensive unit didn't allow LA to score a single touchdown and held the Rams to just nine points on three field goals.
Cooper Kupp had a phenomenal game, catching 14 passes for 122 yards but failed to record a touchdown for the first time since Week 16 of the 2021 season, bringing his streak of consecutive games with at least one touchdown–including the postseason–to an end at nine.
5 Biggest Winners
*Tom Brady. Yes, the Bucs lost, but Brady once again looked like the field general we've all grown to love or hate over the past two decades. And for the first time since the season opener, he had all three of his top receivers on the field at once. Now it's only one game, but another performance like this, and I'm gonna have to walk back my comments about him being washed and should've stayed retired.  
*Cooper Rush. Once again, Mr. Rush makes a list. It may not always be pretty, but all he does is win. Cowboys are 3-0 under his watch, and he has yet to lose an NFL start. 
49ers Defense. The 49ers' defense was dominant as ever, recording seven sacks, a fumble recovery, and returning an interception for a touchdown. They scored more touchdowns than the Rams and held the defending Super Bowl champs to nine points.
*Zach Wilson. Wilson won his first game of the season on the road in one of the toughest environments to play in. Not only did he orchestrate two touchdown drives in the fourth quarter to pull off a comeback victory, but Wilson became the first quarterback in franchise history to be on the receiving end of a touchdown pass.
*Kenny Pickett. Look no further than the San Francisco 49ers to see how keeping your rookie QB on the bench for no good reason can be detrimental to his development and the future of the franchise. Mike Tomlin electing to move on to Pickett this early in the season and allowing him to get in-game experience now can only aid in his development and potential to be a franchise QB in the NFL.
Disgusting Behavior
*Miami Dolphins. The way this situation has been handled is just disgusting. Player safety should be paramount for every franchise, and with Tua going down with another head injury, the Dolphins will be under heavy scrutiny for a long time
*Matt LaFleur. As stated before, I find LaFleur's playcalling and game plans very questionable. He needs to feed Aaron Jones more. Whether it's more rushing attempts or using him as a receiver more, Jones needs more touches if this team has any shot of doing anything significant this season.
*Carson Wentz. After throwing at least 300 yards and three touchdowns in each of the first two weeks, Wentz is back to his usual self. He couldn't even hit the 200-yard benchmark against the Cowboys despite attempting over 40 passes. He's been insanely inaccurate and has struggled with ball security–SHOCKER, I KNOW!–and it's about time Ron Rivera looks to see what he has in rookie QB Sam Howell.
*Denver Broncos. The Broncos continue to lose games they should be winning, and to make matters worse, they just lost their best running back for the rest of the season and one of their better defenders for at least the next four weeks. They have a brutal schedule in the second half of the season and need to rack up as many wins as possible if they have any plans of playing in the postseason.
*Baker Mayfield. Baker is garbage. He will go down as one of the worst first overall draft picks in NFL history. Panthers fans were hyped when they traded for Baker, and now they're crying their little hearts out. I drink tears for breakfast, so it's been great for me to watch this unfold. Especially since I told my boy MaxWeezy, there's no difference between Baker and Darnold, and he tried to dispute that claim. With each passing week, that statement becomes more and more accurate. How's taking that Panthers over looking for you now, Max?
Offensive Player of the Week
Tom Brady. I didn't really feel comfortable giving the award to someone who lost, but Brady balled out on Sunday. 385 yards and three touchdowns while completing 75% of his passes is nothing to scoff at, especially from a 45-year-old QB.
Defensive Player of the Week
Haason Reddick. It's taken him a few games to acclimated, but Reddick put his stamp on this Eagles defense. He recorded four tackles, two sacks, two forced fumbles, and two fumble recoveries, running away with the Week 4 MMG DPOW award.