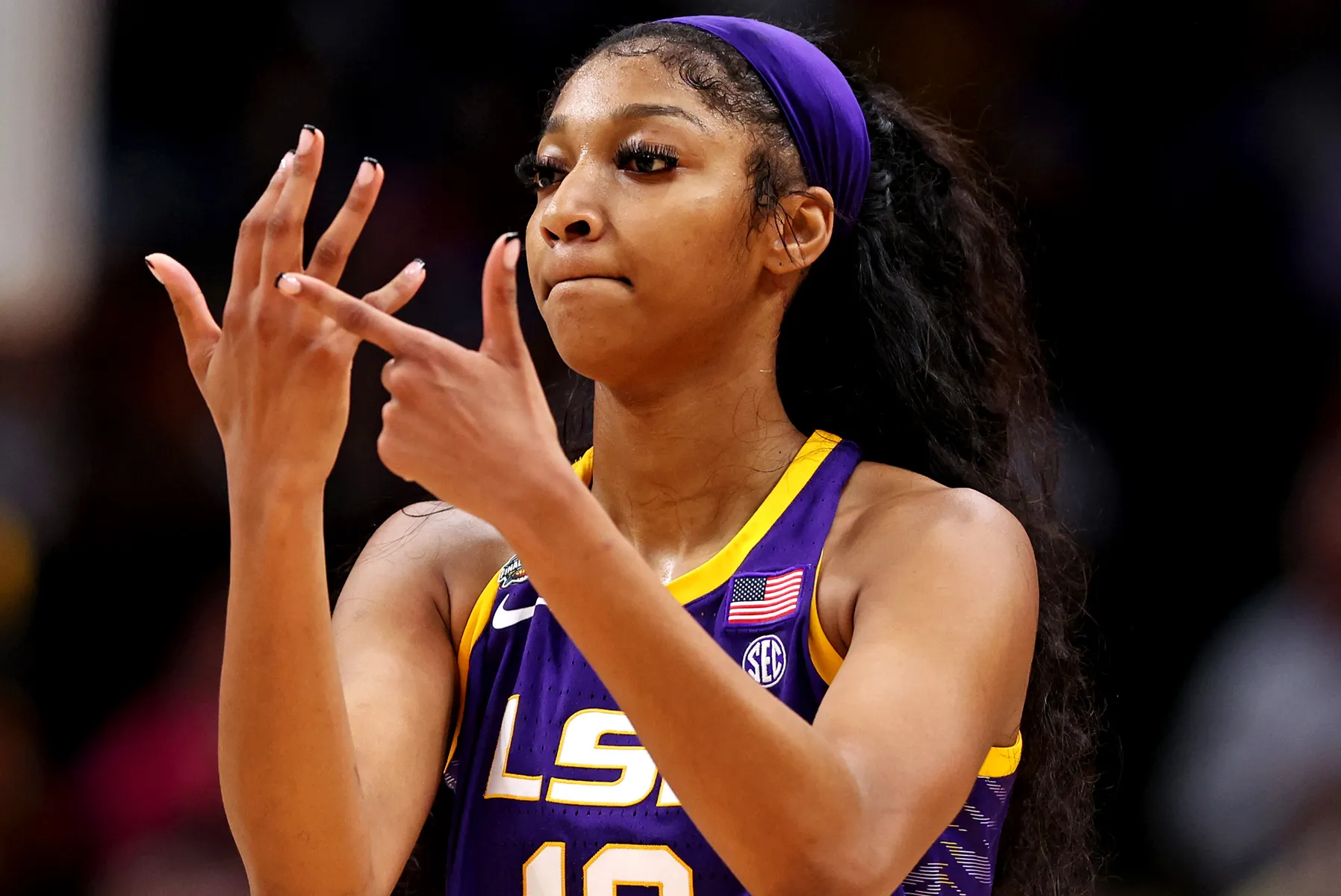 LSU made waves all last season, beginning in the offseason bringing five players in through the transfer portal, and two in their recruiting class. Angel Reese headlined the incoming collegiate athletes, being the most accomplished as an All-American at Maryland. While she was the headliner, she wasn't the only pivotal piece to LSU eventually cutting the nets in April. Flau'jae Johnson, LaDazhia Williams, Kateri Poole, Jasmine Carson, Last-Tear Poa, and Sa'Myah Smith rounded out the unprecedented turnover in the roster. Alexis Morris was the main holdover from the previous season. 
Angel Reese took her game and career to new heights in the 2022-23 season. She brought a spotlight the program hadn't seen since the departures of Sylvia Fowles and Seimone Augustus. She had an unforgettable season; a unanimous First Team All-American selection, NCAA record-breaking number of double-doubles, and SEC single-season record in rebounds set her up for center stage in March and into April. Reese led her team to their first National Championship win, the most watched women's basketball game ever (9.9 million), where she won the Most Outstanding Player award. After the win, Reese's career off the basketball court snowballed exponentially, surpassing $1 million in NIL valuation. Reese has signed many deals, but none bigger than her most recent. Just a few days ago she signed an endorsement deal with Reebok, their first move after making Shaq the president of basketball and Allen Iverson the VP. 
Reese isn't the only player making a name for themselves off the court, Flau'jae is a talented guard with a great deal of potential. Perhaps her most impressive skill is her music, and the ability to juggle both at such a young age. She is signed to Roc Nation and has an endorsement deal with Puma. 
Those things don't take away from the contributions the other players made all season, especially Jasmine Carson in the National Championship game. 
Kim Mulkey didn't stop there, in fact, it looks like she's just getting started. LSU again made headlines in the offseason adding prolific transfers in Aneesah Morrow and Hailey Van Lith. Not only did she dig into the transfer portal, but she also added the number one ranked freshman class consisting of Mikaylah Williams, Aalyah Del Rosario, Angelica Velez, and Janae Kent. 
LSU seems like a place where student-athletes can use every single resource they have, on the court and off. They are the consensus number-one ranked team coming into the season. Aneesah Morrow is an absolute rebounding machine; she was top ten in the country in points and rebounds last season, averaging 25 and 12. Lefty magician Hailey Van Lith is a creative three-level scorer, who averaged 19.7 points last season. Talents like Morrow and Van Lith joining a team that just won a National Title are unparalleled in the women's college game. Depending on how this season goes, naturally, other teams will try their best to follow suit. Plenty of top teams added talent in the portal in this offseason, this season will be compelling to watch for many reasons. 
LSU was ahead of the curve; now will other teams catch up? Is this Angel Reese and Hailey Van Lith's last collegiate season? Will their lack of a non-conference schedule hurt them this time around? Can Angel Reese prove the doubters wrong yet again? Basketball games aren't played on paper, but after last season, it's hard to doubt what the Tigers are building in Baton Rouge. The spotlight is still on the Bayou Barbie, and she has no intentions of giving up the crown.