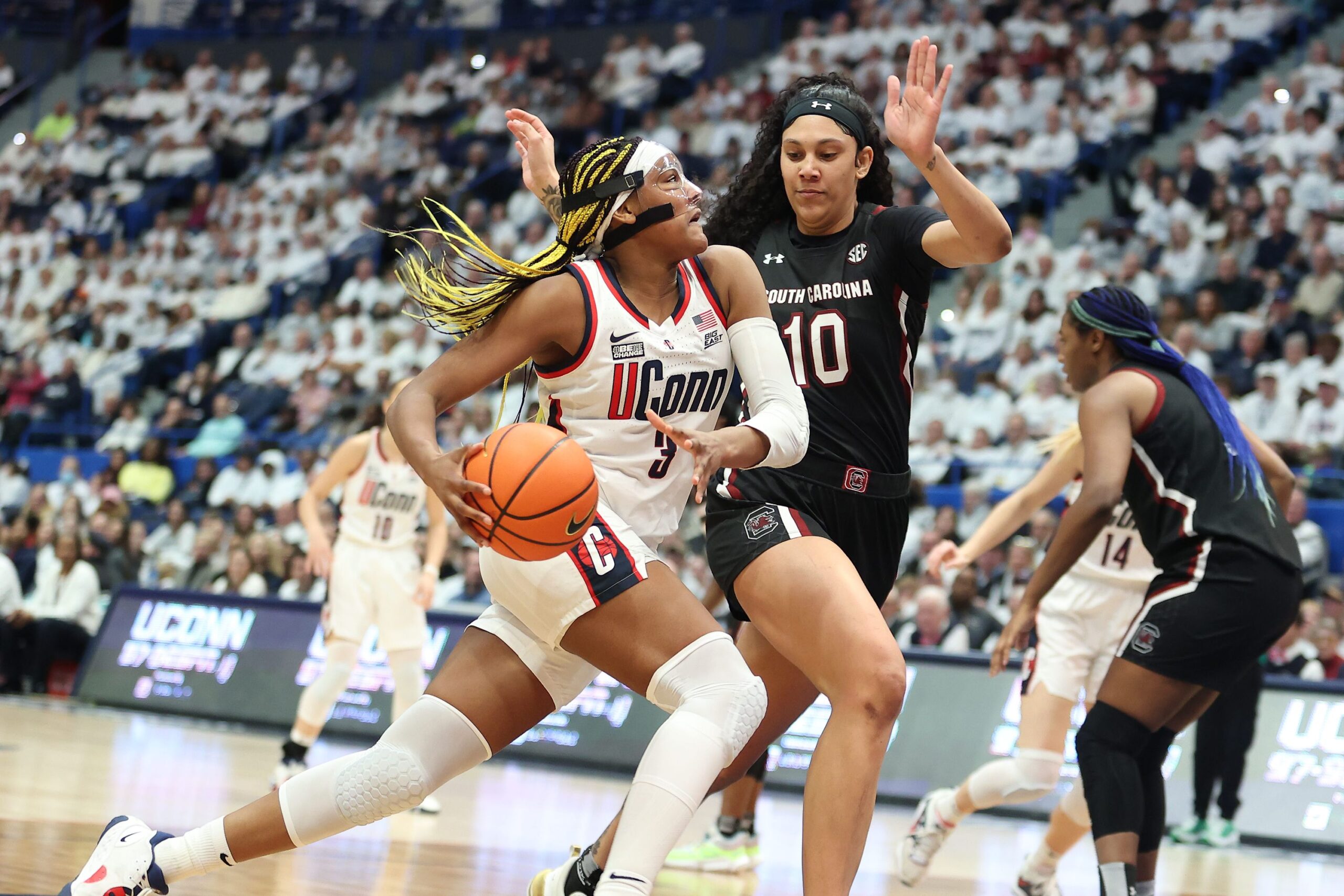 Sunday afternoon, #1 ranked, undefeated South Carolina traveled to take on the #5 ranked UConn. This is the biggest rivalry in women's college basketball right now. UConn has been the most dominant program for the last two-plus decades. Dawn Staley and her program are trying to change that narrative.
Dawn and Geno agreed to a contract where they trade home and home games against each other in the regular season every year. Last season was postponed because South Carolina wanted to prioritize SEC play, and let's be honest, because UConn wasn't healthy. They ended up meeting in the National Championship game, where South Carolina took home the win. 
Sunday's game was another classic performance by these two teams. The intensity, passion, and energy were there from tip-off. The key to the game for UConn was their defense; for South Carolina, it was their dominant frontcourt. UConn started out hot. Lou Lopez Sénéchal made a running three-point shot at the buzzer to end the first quarter. SC was down 25-14 going into the second quarter. South Carolina's defensive intensity, pressure, and persistence kept them close; while their offensive rebounding and second-chance points put them back in front. 
UConn's weakness is its lack of depth due to injuries. SC's would be its three-point shooting. Aaliyah Edwards got into foul trouble in the first half, while Aliyah Boston and Zia Cooke combined for four points at halftime. Kamilla Cardoso was an absolute force, leading South Carolina to 25 offensive rebounds, nine of them being from her. Aliyah Boston scored 21 points in the second half. After not making any for three quarters, Raven Johnson, Brea Beal, and Aliyah Boston all hit a three in the fourth quarter. Edwards, Aubrey Griffin, and Sénéchal had stellar performances. Edwards finished with 26 points, Lou 19, and Griffin 17. Cardoso scored 17 points, Johnson 14 points, and seven assists. 
At the end of the day, South Carolina's intensity and size were just too much for five players to try to beat on their own. Four of the five starters played 38 minutes, and two played the entire game. SC is relentless, they work extremely hard, and more times than not, they are rewarded with big-time plays when they matter the most. 
South Carolina v UConn is huge for women's basketball. Rivalries are needed; every time these teams meet, the energy is palpable and electric. The games are physical, gritty, beautiful, hard-fought, emotional, and exciting all at the same time. This game was sold out a month ago. Both coaches and players know how much these games mean to their program, fans, and themselves.
There's a chance we'll see the matchup again in April, but UConn will need Caroline Ducharme and Azzi Fudd to be healthy. Dawn Staley's program finally beat UConn at their house. Does NCAAWB run through Columbia, South Carolina?