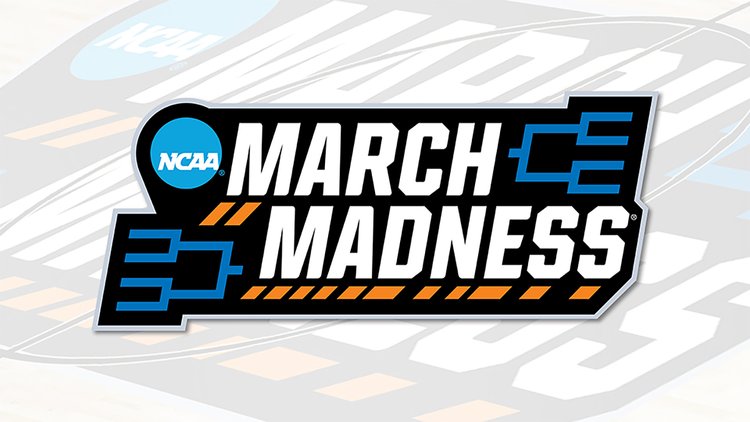 I told you so. Give the women a chance, and they'll show their talent, skill, passion, and love for the sport. This season especially, they lived up to the moniker "madness." Ratings have again increased, from round to round.
Last year's ratings jumped up and showed that people would tune in if you put the games on television. While there is a sort of niche audience in the regular season, the casual audience has a positive effect on the numbers in March and April.
Here are the numbers for the first two rounds of the tournament, according to ESPN PR
#MarchMadness viewership up across ESPN networks

• @UCF_WBB vs @UConnWBB | 1.13M viewers, most-viewed early round game since '09
• @CreightonWBB vs @IowaWBB | 993,000 viewers
• First 2 Rounds up 15% | Second Round up 25%
• Nearly 26M hrs viewed on ESPN platforms#NCAAWBB pic.twitter.com/VrUPwGiEyt

— ESPN PR (@ESPNPR) March 23, 2022
Here are the numbers for the Sweet 16 and Elite 8, according to ESPN PR
2M viewers watched Monday's @PackWomensBball 🆚 @UConnWBB thriller
🏀Most-watched #NCAAWBB game of 2022
🏀Best Elite 8 women's audience since 2006#MarchMadness on ESPN networks:
🏀Elite 8 averaged 1.5M viewers
🏀Thru Elite 8 (53 games) – viewership is up 11% pic.twitter.com/kjjZY2bbVM

— ESPN PR (@ESPNPR) March 29, 2022
Numbers are up, and they have continued to rise because of the play on the court. There's been some great moments, upsets, and we still have the Final Four and National Championship games this weekend. In the past, people that didn't want to watch the women's game would use the excuse that there's no parity, no upsets, or no "madness" per se.
That has not been the case this year. There were 12 games between the first and second rounds, including shocking losses by #2 Iowa to #10 Creighton (probably the second-best game of the tournament) and #2 Baylor to #10 South Dakota.
Both Iowa and Baylor had high expectations of making possible Elite 8 runs. The supposed Iowa-South Carolina, Aliyah Boston-Caitlin Clark matchup would've been in that round. Baylor was set to match up with Michigan in a rematch from the regular season and a battle between two projected top-five draft picks in NaLyssa Smith and Naz Hillmon.
While the upsets took away those anticipated matchups, it hasn't made the tournament any less fun. A lack of predictability is necessary in single-elimination, win or go-home tournaments. The Sweet 16 games gave us some memorable moments and a fun weekend of basketball.
NC State-Notre Dame came down to a game-winning steal and layup from Raina Perez with just 14 seconds left. The Michigan-South Dakota game came down to a Laila Phelia game-winning layup with 23 seconds left.
The Elite 8 lived up to its name. All but one game went down to the wire. Stanford outlasted a gritty Texas team that they lost to in their own building earlier in the year. South Carolina handled Creighton as they imposed their will and physically dominated in every aspect. Louisville grinded out a win over Michigan who they had beat earlier in the year.
The best game of the entire weekend and tournament was easily NC State vs UConn. The game was close throughout and came down to multiple clutch plays and shots from both teams. The fourth quarter felt like it just went from one team up 1 to the other team being up 1.
The last five minutes were back and forth; after Olivia Nelson-Ododa missed two free throws and Kai Crutchfield missed a tough 3, the game went to overtime tied at 61. Overtime was more of the same, Paige Bueckers started to get hot, but every time she made a shot, Kai "Clutchfield" or someone from NC State answered. After going down 3, Kayla Jones drove to the basket and got a layup on what should've been an and-one, but there was no call. Down 3 again with 6 seconds left, NC State had one last shot and that came from Jakia Brown-Turner in the corner to send the game to double OT. 
Brown-Turner is NOT READY TO QUIT!#MarchMadness x @PackWomensBball pic.twitter.com/ULbZ9rwWs5

— NCAA March Madness (@MarchMadnessWBB) March 29, 2022
Bueckers had 17 points through both OTs, leading UConn to its 14th straight Final Four. So many other players had big moments as well, like Christyn Williams, Azzi Fudd, Elissa Cunane, Brown-Turner, Aaliyah Edwards, and more. 
PAIGE BUECKERS scored 15 of her 27 PTS in the 2 overtimes to lead UConn to their 14th straight Final Four!

1st Half: 4 PTS (2/6 FG)
2nd Half: 23 PTS (8/9 FG)

VIDEO: @swishcultures_ pic.twitter.com/QkiqXkiKod

— Ballislife.com (@Ballislife) March 29, 2022
We're in store for a hell of a Final Four Friday night and National Championship game Sunday night. Tune in!

PSA: PLEASE STOP PUTTING THE CAMERA ON PARENTS DURING GAMES