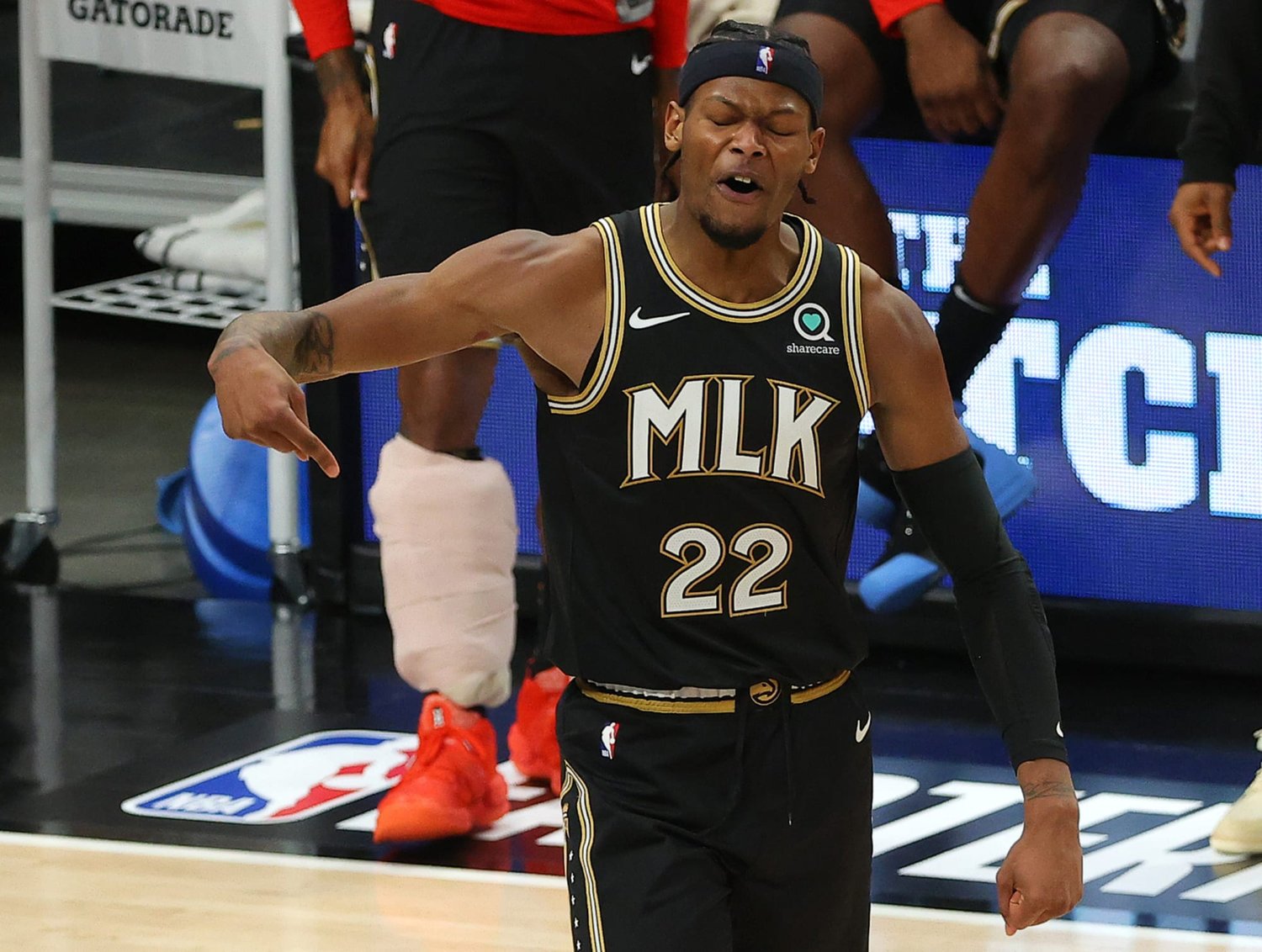 With the NBA trade deadline less than a month away, we officially have our first big trade of the season. Yesterday, Adrian Wojnarowski of ESPN reported that the New York Knicks and the Atlanta Hawks agreed to a trade that will send fan-favorite Cam Reddish, Solomon Hill (out for the season and likely to be waived), and a 2025 second-round pick from the Brooklyn Nets to the Knicks, in exchange for Kevin Knox and a 2022 first-round pick from the Charlotte Hornets.
Many people view this deal as a steal for the Knicks. The first-round pick they sent to Atlanta is heavily protected and may not convey for a few seasons with a possibility of turning into multiple second-rounders. Even if the draft pick does convey this year, it will be a low-first-round pick, given that it's top-18 protected. Since his rookie season, Knox has struggled to gain a foothold in the Knicks' rotation.
While Reddish has struggled to stay healthy through his first two-and-half years in the NBA (playing in just 66 percent of the Hawks' games since being drafted), he has shown flashes of being a solid two-way player. This season he's currently shooting a career-high 37.9 percent from the perimeter, well above his career average (32.9 percent). Particularly in catch-and-shoot threes, the former tenth overall pick is shooting 41.9 percent. Although he doesn't draw many fouls, he's also shooting a career-high 90 percent from the charity stripe, converting 72 of his 80 attempts on the season.
Reddish's play has been inconsistent over his short career, but he should immediately improve the Knicks in multiple areas. He's taken a step back on defense this year, but he's 6'8" tall with a 7'1" wingspan and good instincts. A fully engaged Reddish should improve New York's team defense, especially on the perimeter. His improved shooting on the perimeter should also help this Knicks offense that ranks 27th in points per game (104.3).
Chris Kirschner and Fred Katz of The Athletic reported the 22-year-old forward was ready for a change of scenery, and now he's reunited with his former college teammate and good friend, RJ Barrett, which should boost his morale. Reddish gives the Knicks another versatile young wing to grow with their core of talent, and if he becomes anything close to the player the Hawks hoped he would become when they drafted him 10th overall in the 2019 NBA Draft, this trade will go down in history as a fleece job for the Knicks.
If things don't work out with Reddish in New York for some reason, they didn't give up any tangible assets to acquire him, and he's still on a rookie deal, with a team option next year worth just $5.95 million, making this a low-risk, high-reward move for the Knicks. His first chance to face his old team comes this Saturday as the Knicks head to Atlanta for a 7:30 p.m. matchup against the Hawks.