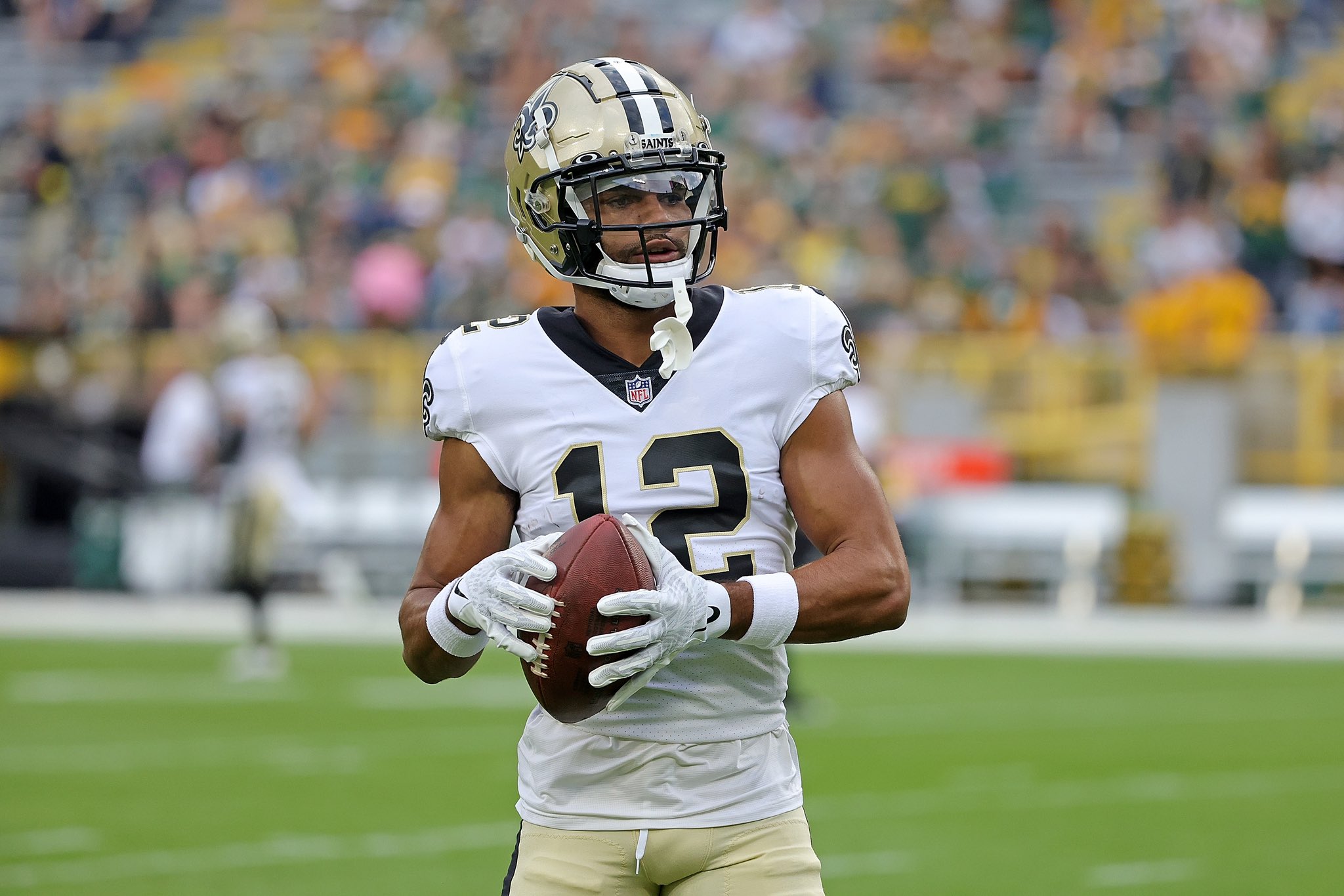 We won't talk about the last two weeks, BUT if we have another dud, I'm fading TNF for the rest of the NFL season. I lost in leagues because of Curtis Samuel's two-point fantasy performance.
QB
Kyler Murray. While Kyler hasn't been electric, he's still a startable quarterback, even on a Thursday night. 
Andy Dalton. Dalton has been pretty good, but not good enough to warrant a start at QB in a TNF matchup. 
RB 
Alvin Kamara. Kamara had his breakout performance last week with 25 total touches and 124 yards. I expect Kamara to continue to be a key beneficiary with no Michael Thomas or Jarvis Landry. 
Eno Benjamin. I think Benjamin should be sat unless in a deep league; if you are starting, he is likely in your flex, and you don't want to chance that. He wasn't very efficient last, with 15 carries for 37 yards. The volume is there, but I'm not sure about the effectiveness. He could play much better, but I don't foresee it. 
WR
Chris Olave. Absolutely start him. With no Thomas or Landry, Olave should see at the very least 10 targets. He's got two touchdowns in the last two games he's played. That streak will continue. 
DeAndre Hopkins. Start Hopkins after missing the first six games of the season? I would say no, air on the side of caution, but it's hard not to feel like Hopkins could be the receiver we all know and love. I think it's just too much wishful thinking to hope he gives WWR1/2-type production in his first game back. If you see him on your waiver wire, take the chance and stash him, though. 
Rondale Moore. With Hollywood Brown now out for the year, I think that opens the door for Rondale Moore. Lowkey rhymed there. He is on most waiver wires, and I'm not sure he should be. He had 10 targets last week and could have more tonight; though it is unforeseen, the kind of role Anderson or Hopkins will have. 
Robby Anderson. I think it's wayyyy too risky to start Anderson tonight. 
TE
Zach Ertz. Automatic start if he is playing. He also had 10 targets last week; he has been the most consistent receiver for Murray. With the injury to Hollywood and uncertainty around the receivers, he could be relied on even more. 
Taysom Hill. Eh. He'll have a great game or two every year, but it's too inconsistent and funky to trust. The ultimate boom-or-bust play. 
D/ST
Saints/Cardinals. The way the last two TNF games have gone, I would say yes, you should start them. While I would hope these talented offenses don't suffer the same fate, I can't say for sure they won't. I think both teams are capable of getting at least one turnover; if you don't have a better option, start them.