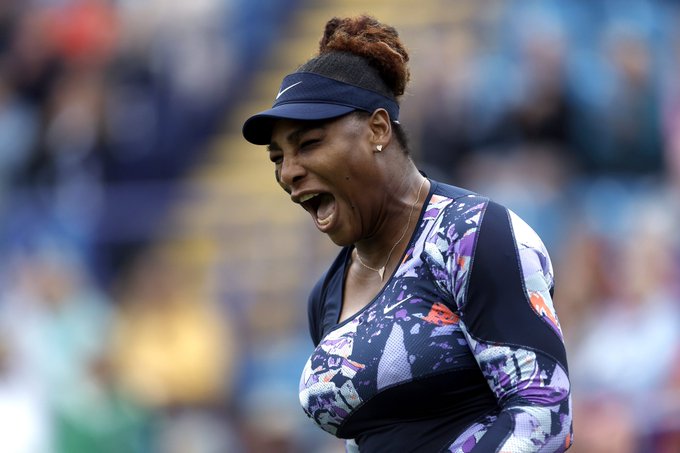 Serena Williams is about as close as you can get to an undisputed greatest of all time in sports. She has made some incredible feats during a 20-year time span. Only one thing stops her from being seen as the greatest women's tennis player and maybe just tennis in general. 
Serena Williams won her first major in 1999 and never looked back. An absolute phenom on the court, with unprecedented power, speed, grit, and forced a level of fear no other player has had. She has won the most majors in the Open Era with 23 and is only behind Steffi Graf all-time, who has 24.
That is her only hurdle. While she currently has more than the Big Three on the men's side in Rafael Nadal, Roger Federer, and Novak Djokovic, there is the one number ahead of hers. 
A case can be made that the competition was better in Serena's era, but it's hard to do considering just how dominant she was. Her biggest rival was Maria Sharapova, who she beat 20-2 in their overall matchups. Players like Li Na, Kim Clijsters, Caroline Wozniacki, and Victoria Azarenka had their moments during the 2000s and 2010s, but the one constant was Serena. 
Serena won her most recent major in 2017 at the Australian Open. Fun fact, she was pregnant when she won the tournament! She hasn't won one since, and the pressure has been incredible. She's come up short as the runner-up at Wimbledon and the US Open in 2018 and lost in the quarterfinals at the Australian Open in 2019 after suffering an ankle injury.
She lost in straight sets in both major Finals she made in 2019 to Simona Halep and Bianca Andreescu, respectively. Injuries have hampered her the last two years, although she reached the semifinals in the 2021 Australian Open. Most of her tournaments and majors ended with withdrawals. 
She is set to play at Wimbledon as a wild card, her first tournament since August 2021. She is currently playing doubles with Ons Jabüer in the Eastbourne International, a warm-up to Wimbledon. 
Can Serena realistically pull off a colossal feat going from wild card to 24-time Grand Slam Champion? It looks bleak, and she hasn't played meaningful, grueling physical tennis in nearly a year. We don't know how healthy she is. As much as most would love to see it and will be watching in hopes of it, we must temper our expectations.
Serena may very well win a 24th Grand Slam, but it won't be at Wimbledon 2022. That is okay, we're getting to see the biggest star, the most dominant, and the most fierce tennis player ever do what she does best.
She is the best women's athlete ever, and that is undisputed.