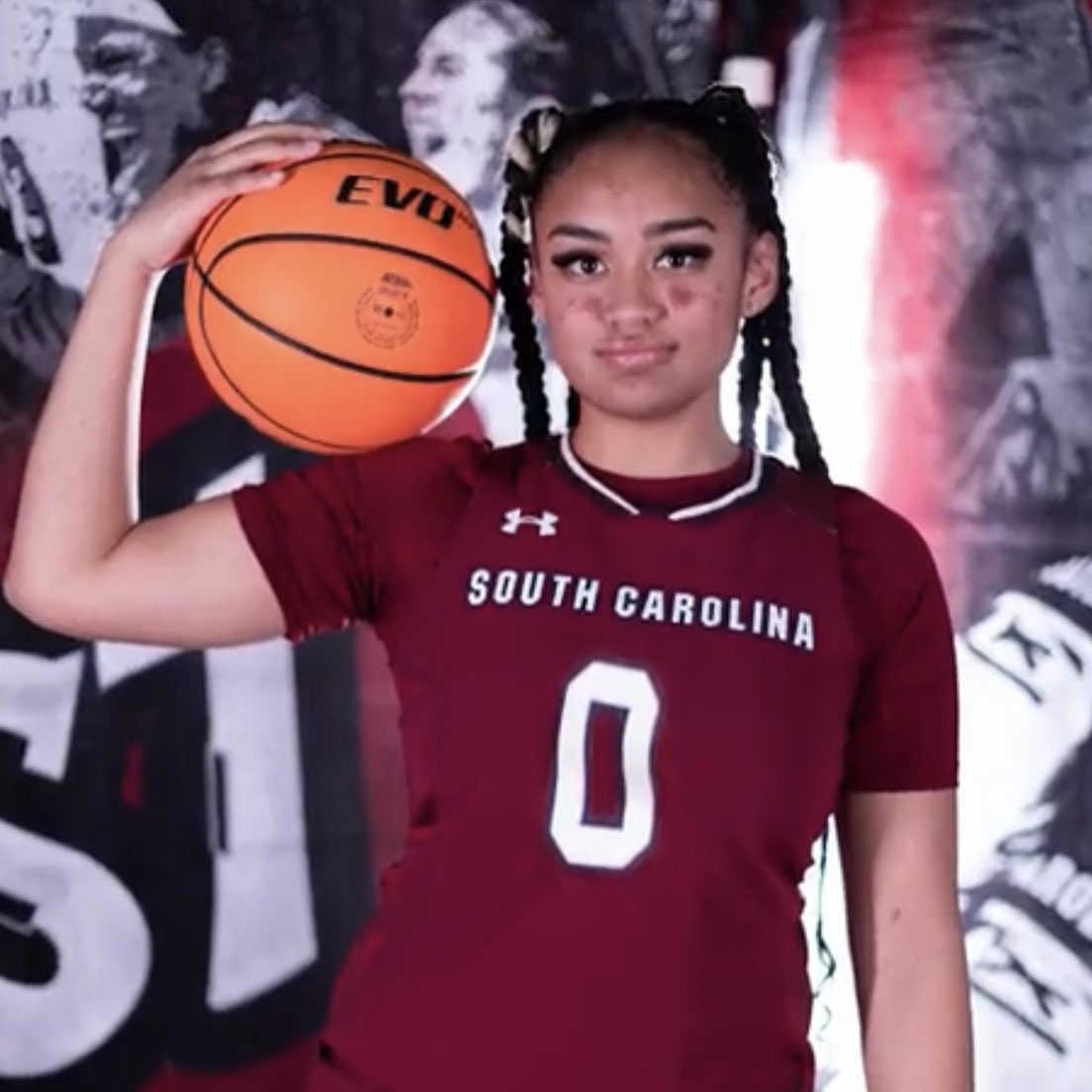 Te-Hina Paopao is one of the most talented point guards in the entire country. She has the potential to be drafted in the first round in either the 2024 or 2025 WNBA draft, depending on if she takes her extra COVID year. After spending the first three years of her collegiate career at Oregon, where she earned two All-Pac 12 team honors; she is bringing her shooting ability and infectious personality to Columbia, South Carolina. Somehow it feels like Paopao's career at Oregon went under the radar, while injuries in her first two seasons could be a factor in that, she's got the spotlight now to show the nation what they were sleeping on. 
Her first two years at Oregon were promising, but like I mentioned earlier riddled with injuries. In her freshman season, she averaged 10 points and 4 assists on 43/39/80 shooting splits while having the best assist-to-turnover ratio of any freshman with 2.40. She missed the final games of that season, including the NCAA tournament. Her sophomore season she missed the first part of the year; but it was her best opportunity in terms of usage with 24%, averaging a career-high 13.6 points, four rebounds, and three assists on 38/30/87 shooting splits. 
Playing under a Hall of Fame point guard and legendary coach like Dawn Staley will only help her development. Both in getting her ready for a national championship run and a future WNBA career. This will be without a doubt the most talented team she's ever played on. Paopao brings versatility to the backcourt; she's a great rebounder for her position, has good instincts in passing lanes on defense, is efficient in the mid-range, is excellent as the pick and roll ball handler, has a high basketball IQ, and an absolute deadeye from three. 
Paopao reached career highs in efficiency and made threes in her junior season; she made 81 threes, on 44/42/88 shooting splits. Three-point shooting is something that South Carolina badly needed last season, they were 31% from three as a team, and will definitely take advantage of this year. Paopao herself in interviews has said this team can shoot so that will be intriguing to keep our eyes on. Playing alongside Raven Johnson in the backcourt gives them a ton of options, and two different types of guards for defenses to try to contain. Teams will be forced to double on Kamilla Cardoso down low, Paopao isn't a player they can leave open. She brings the ability to initiate offense, come off pin-downs, be proficient as the pick-and-roll ball handler, and generate a level of gravity they haven't had. 
Outlets have South Carolina lower than expected in the top-25 rankings, I think they are discounting what they brought back, and what they added. They lost Aliyah Boston, Zia Cooke, Brea Beal, Laeticia Amihere, and Victaria Saxton to the WNBA. Dawn Staley still has a boatload of talent at her disposal, returning Kamilla Cardoso, Raven Johnson, Breezy Hall, Sania Feagin, Ashlyn Watkins, and Chloe Kitts. While adding the aforementioned Paopao, transfer Sakima Walker and top freshman recruit Milaysia Fulwiley. 
Te-Hina helps give this SC team a great chance to get back to the top of the mountain of women's college basketball. Being in an environment where every rep, every possession, and every game matters, will help her as well though. While she does have experience of playing at an elite level, at a Power Five school, this will be completely different. What she'll be asked of by Dawn, the conference she plays in, and the expectations, pressure, and atmosphere will prepare her for the next level. To move across the country takes courage, and it shows the passion and desire to reach greatness. Paopao will provide an essential element, and the Gamecocks bring her the same thing. Te-Hina Paopao will be a name you hear in March, April, and maybe even award season.