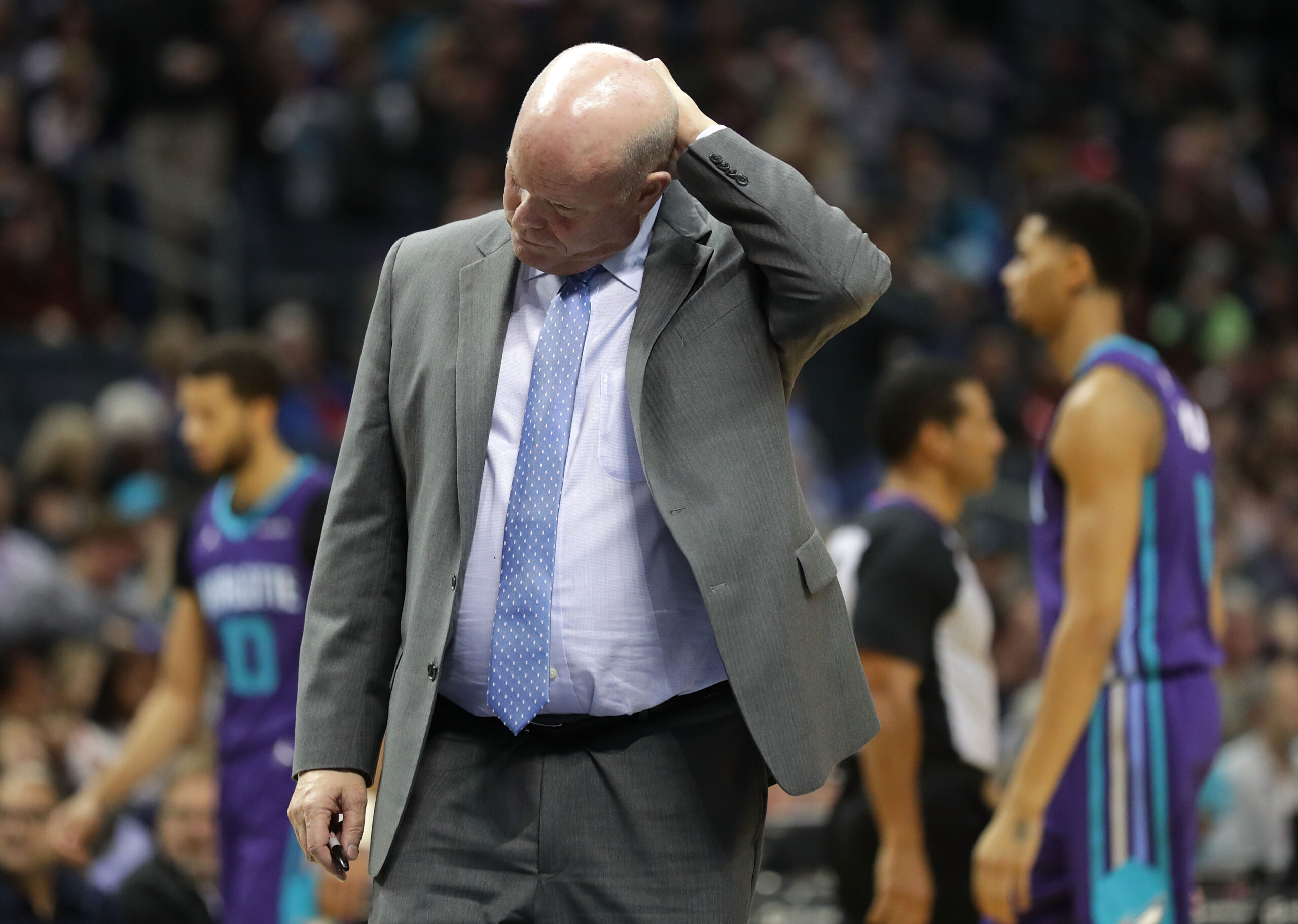 In a move that shocked the NBA community, the Charlotte Hornets hired Steve Clifford on Friday, making it his second stint with the team. Clifford last coached the bugs from 2013-2018, leading Charlotte to two playoff appearances in the midst of Kemba Walker's prime.
As is common in professional sports, "Cliff" was relieved of his duties when the Hornets hired a new general manager in 2018, Mitch Kupchak. So why has Michael Jordan and Charlotte's brass brought him back, and what could it mean for LaMelo Ball and the Hornets? 
Obviously, Clifford was not the Hornets' first choice. Golden State Warriors assistant Kenny Atkinson was slated to become the next head coach but changed his mind about taking the job.
Following Atkinson's flip, Charlotte went back to speaking with Mike D'Antoni, who was a finalist during their first search. While D'Antoni would have been a tantalizing hire to maximize LaMelo Ball's offensive abilities potentially, the Hornets addressed a severe area of need by hiring Steve Clifford: DEFENSE. We'll circle back to this point later. 
As I alluded to before, Clifford's firing in 2018 didn't surprise anyone. In all of professional sports, new GMs usually want to hire their own head coach when they take a job. When Kupchak arrived, the Hornets started their rebuild by parting ways with Kemba Walker and hiring James Borrego– a coach with a reputation for development.
Four seasons later, the Charlotte Hornets are in a different place. It's clear that LaMelo Ball is on a star, perhaps even superstar, trajectory, and with that, the expectation is to make the playoffs. 
Although he wasn't the first choice, Steve Clifford is more than qualified to take the Hornets to the next level.
While it admittedly looks silly to rehire a head coach that you fired, Steve Clifford makes sense to lead this current iteration of Hornets. Clifford made the playoffs in four out of eight seasons of being the head coach of the Hornets and Orlando Magic. With this arguably being the most talented roster he's ever had, it's not far-fetched to believe he can guide Charlotte back to the postseason. 
In Cliff's eight seasons as a head coach, his teams finished in the top 10 in both points allowed and defensive rating on five occasions. This guy knows how to coach defense, and it is something Charlotte desperately needs. 
What about the offense? Well, the offense has never really been Charlotte's issue in the past two seasons, but with a player like LaMelo Ball entering his third year, the coaching staff should feel comfortable letting him "cook."
Clifford is known to run a slower-paced offense, but Mitch Kupchak's expectations were made clear in his statements following the announcement of the new hire. "Steve is committed to playing with the same offensive pace that our fans are accustomed to seeing the last few years," said Kupchak.
Fans should be excited that Clifford's teams are known for not committing turnovers. His teams have never finished outside the top five in the league in the fewest turnovers committed. 
There is certainly a chance that this "run it back" approach doesn't work. Clifford, who also has a reputation for preferring veterans, could stunt the growth of young Hornets like James Bouknight, Kai Jones, JT Thor, and this year's first-round draft pick Mark Williams.
With an emphasis on protecting the basketball, Clifford may water down the passing creativity of LaMelo Ball that we've come to know and love. If free agency doesn't go as planned for Charlotte, that could make the job more challenging for the returning head coach. 
All those things remain to be seen, but 75 years of NBA history has shown that NBA teams are often only as good as their best player. Sometimes, in spite of the coach. Players that have earned LaMelo Ball's accolades in their first two seasons usually turn out to be special players. Steve Clifford is a fine head coach that has led several teams to the playoffs and fills a philosophical need.
While the optics are terrible for a team with a history of dysfunction, this wasn't a bad choice. If the Charlotte Hornets stay healthy, the team will go as far as Ball takes them.