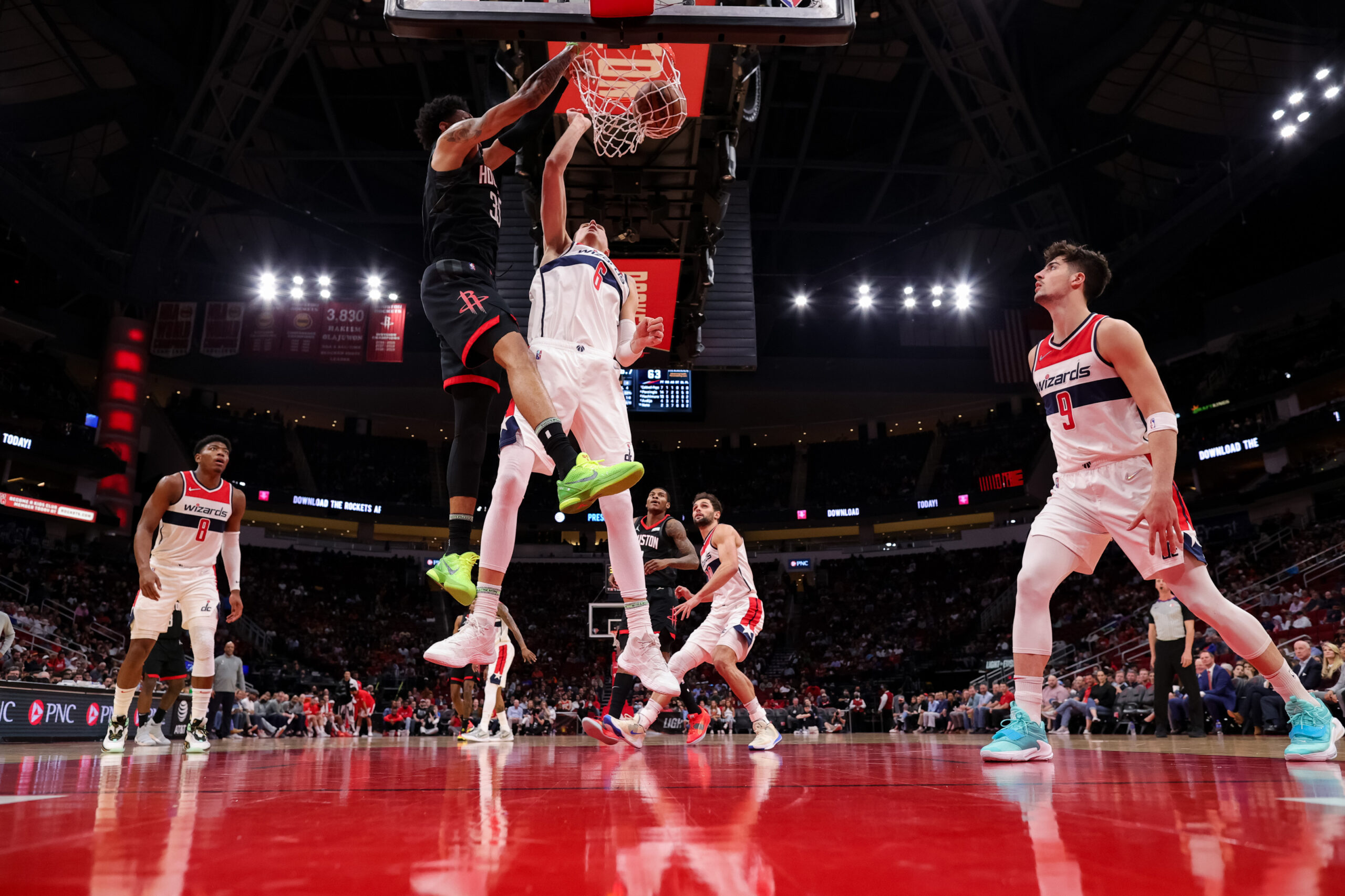 On Wednesday night, Shams Charania of The Athletic reported the Houston Rockets agreed to trade Christian Wood to the Dallas Mavericks. In exchange for Wood, the Mavericks are sending the 26th overall pick in the upcoming draft as well as Boban Marjanovic, Trey Burke, Sterling Brown, and Marquese Chriss.
Moving Wood frees up playing time for Aleperen Sengun, whom the Rockets drafted with the 16th pick in the 2021 NBA Draft. With the youth movement in Houston, expect Marjanovic, Burke, and Chriss to be waived if they aren't traded before the start of the season.
The first-round pick they acquired can be used in several ways. Houston can try to attach it to a future pick in an attempt to get a John Wall deal done. They can also package it with the fourth overall pick to try and trade for a star to play alongside Jalen Green, or they can simply draft a player with the pick.  
Although the Mavericks gave up yet another first-round pick, whomever they would've drafted at 26 would not have been able to help this team as much as Wood can immediately. 
In theory, Dallas just fixed their biggest problem. They got a dynamic big man who can run pick and roll with Luka Donic and punish defenses when they play dishonestly. Neither are reliable defenders, but the duo of Luka-Wood should provide very entertaining basketball next season. 
Wood may not be the most efficient, but he's proven he can create his own shot and stretch the floor. He shot 38.4 percent from 3-point range over the last three seasons, including a career-high 39 percent last season. 
Since joining Houston and becoming a full-time starter in 2020, Wood has averaged 19.1 points and 9.9 rebounds while playing 31.4 minutes per game. The 26-year-old forward is a gifted athlete who can play above the rim and finish alley-oops, and he's also a solid screener and knows when to dive to the rim or pop out for the three.
Fans may have yet to see the best version of Christian Wood. He's posted solid numbers while playing for the lowly Rockets and being the focal point of the defense on most nights. Now he has the benefit of playing alongside a generational talent who will take a lot of the defense's attention.
He still has head-scratching moments, but Wood is a clear offensive upgrade over Maxi Kleber and Dwight Powell. An added bonus for Dallas, if things don't go well with Wood for some reason, he's set to hit free agency this summer, so it's not like they'll be stuck with another imperfect match.
The Mavericks fill a significant need, and the Rockets create more playing time for a young player they believe in. This trade is a win for both teams.