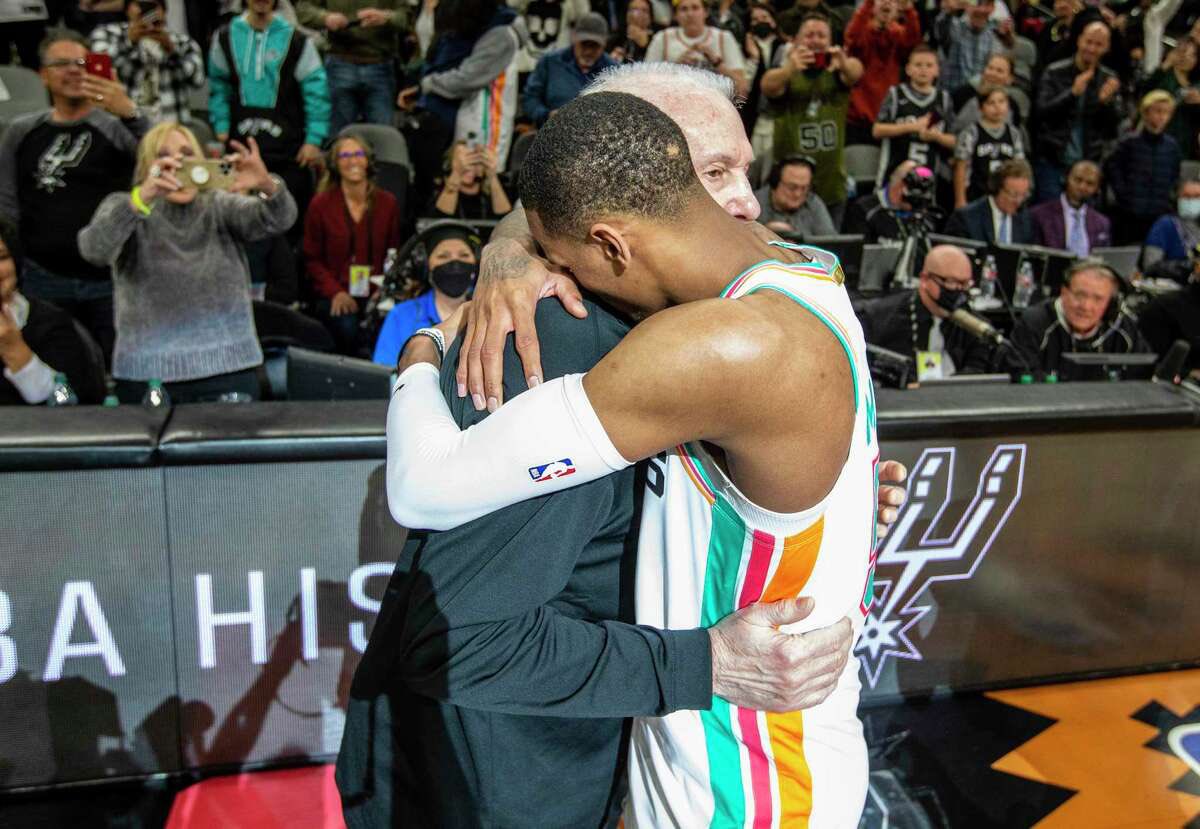 On Wednesday evening, ESPN's Adrian Wojnarowski reported the Atlanta Hawks acquired Dejounte Murray in a trade with the San Antonio Spurs in exchange for Danilo Gallinari and multiple first-round draft picks. 
The Atlanta Hawks are trading Danilo Gallinari and multiple first-round picks to the San Antonio Spurs for All-Star guard Dejounte Murray, sources tell ESPN.

— Adrian Wojnarowski (@wojespn) June 29, 2022
The Spurs are going full rebuild mode by trading their all-star point guard, which many teams will be doing in hopes of drafting Victor Wembanyama. They have some young talent to build around, but it will be interesting to see who else they move. 
Adding Dejounte Murray should pay immediate dividends for the Atlanta Hawks
The Hawks, on the other hand, add an elite player next to Trae Young in the backcourt. Questions of fit immediately come to the forefront, but it doesn't seem too hard of a combination to mix. While both players have excelled individually with the ball in their hands, it gives both the opportunity to enhance their game with less pressure to try to make every play. 
Murray is 25 years old; he led the league in steals this past season and made the NBA All-Defensive Second Team in his rookie season. He averaged 21 points, eight rebounds, and nine assists during the 2021-2022 season. 
This 💩 just got real

Let's get busy my Brotha😤@DejounteMurray pic.twitter.com/D9DBBvtGml

— Trae Young (@TheTraeYoung) June 29, 2022
The 9.2 assist mark was good for fourth in the league, just behind new backcourt mate Trae Young with 9.7 per game. Murray had a 3.4 assist-to-turnover ratio; in comparison, all-star point guards like Young, Lamelo Ball, James Harden, and Darius Garland had a 2.3 assist-to-turnover ratio.
Both can create with the ball, but since Young is the better shooter, it would be more beneficial to try to take a bit of Steph Curry's approach with his game. He needs to learn to use his off-ball movement and gravity without the ball to create just as many open shots as he can with the ball in his hands. 
Murray's defense could be a real game-changer for Atlanta. Next to players like Hunter, Capela, or Okongwu, it brings versatility, athleticism, and speed to the defensive side. He finished 17th in defensive win shares (3.4) and 15th in defensive box plus/minus (1.7) last season. 
Adding Murray opens up things on both sides of the basketball for Atlanta and should improve the team immediately. He's a great playmaker and defender and has the necessary athletic abilities to play either guard spot, but he must improve his three-point shooting.
Does this move Atlanta into the contender tier in the Eastern Conference? I think this moves them up the totem pole, but there are still a few things they must figure out. We have a poll going on Twitter, and you can see the results here.